Before you judge this article by its title, I just want to put this out here: I'm no fashionista. Most of the time, I live in my bikinis, bare feet, and unbrushed hair. Prior to becoming a travel writer, my packing tips mostly revolved around the mindset that I didn't need to bother with how I looked at all, because people abroad don't know me anyway.
I've finally grown tired of my embarrassing travel photos. Since I started travelling more, I've wanted to reminisce about my trips without having to cringe at how my poor sense of style ruined the photogenic scenery. Now, it just makes sense that to care about fashion, at least to some extent.
Being the light packer that I am, I'd like to contest: Being fashion-forward doesn't necessarily mean you need three heavy bags of clothing. (I say this referencing some models I've gone on trips with.) Sometimes, it just means that you know the right pieces — the basics that will make you look bomb. So after several successful #OOTD trips (and a lot more #OOTDFail ones), here are some light packing tips I've picked up myself.
Also read: Travel Light: Avoid Packing These 10 Items in Your Suitcase
1. Bring the right accessories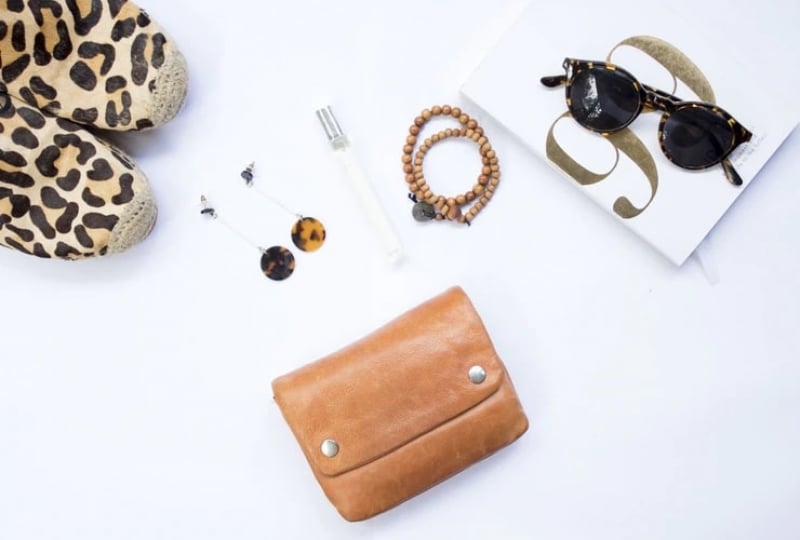 Accessories are game changers; they can easily spice up an entire outfit. What's best is that they're mostly tiny, so they take up very little space in your luggage. You can pop your earrings into an old contact lens case. If you have more than two pairs, you can separate them with a pill container.
On this note, being a super clumsy traveller, I've learned the hard way to only bring jewellery sparingly. Only bring pieces you're ready to lose. Or better yet, bring chunky accessories like funky scarves, trendy hats, and your favourite pair of sunglasses! The first will keep you warm, while the second and third will shield you from the sun. And on top of that, they'll instantly transform your outfit into an #OOTD-worthy look!
2. Incorporate hair and makeup tricks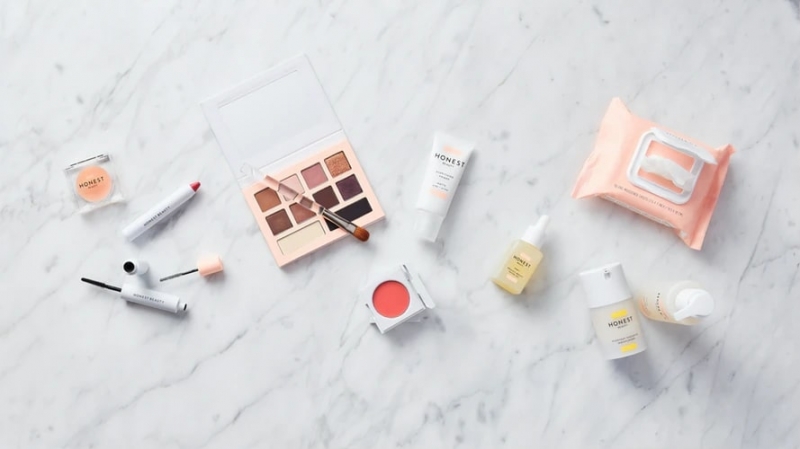 Red lipstick can easily glam up a day dress. I say this with confidence, because I've done this countless times. Having the right makeup suddenly makes it so effortless to dress up for a night out.
The same goes for hair. Back when I had longer hair, I'd braid my locks or put them in a bun. Then, I'd spritz my hair with some sea salt spray (decanted into a 100mL bottle), so that when I removed my hair ties, my hair would be curly (the tighter the braids, the tighter the curls)!
3. Pack smart colours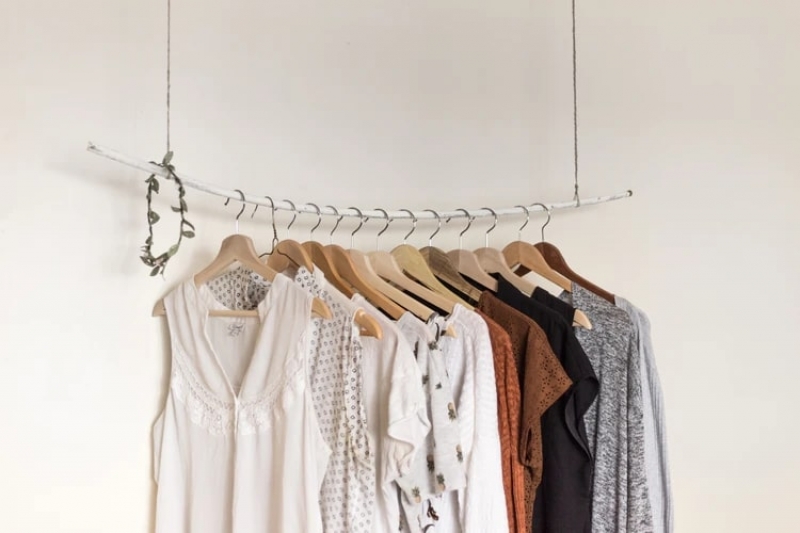 Just last year, I learned one of the most vital packing tips ever: Pack colours that go well with the destination you're travelling to. Now, this trick will involve our trusty colour wheel. The way the colour wheel works is that the contrasting shades are opposite each other, while the complementing shades are beside each other. Try your best to stick to one or the other.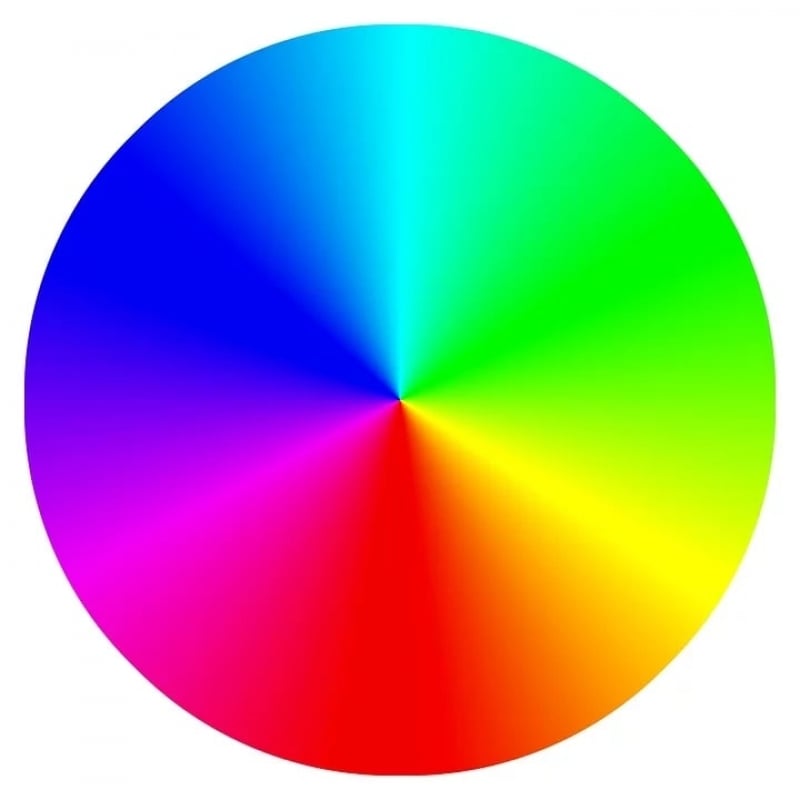 Before your trip, take note of the places you want to take photos in. Search through Google or Instagram to get an idea of the overall colour scheme of a place. Usually, destinations have a common hue that you can follow. For example, if you're going to a Mediterranean country with azure shades, pack something yellow. This will allow you to stand out when you take photos by the ocean or the sky.
On the other hand, if you're headed to a tropical destination, think vibrant colours. Orange works great with lush green forests, while red looks stunning against wood and other natural elements.
4. Master the art of mix-and-match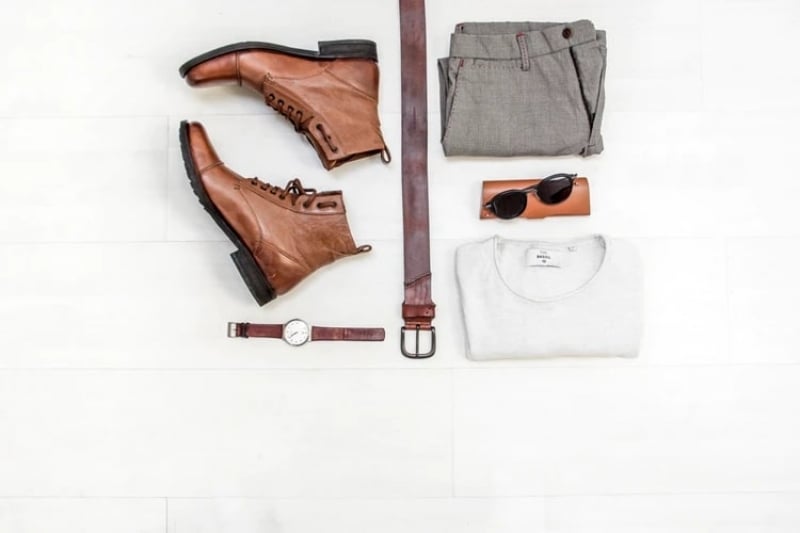 As a light packer, my mantra is: If you can't wear something at least twice, it's useless. So only bring clothes that can work with multiple items, for different occasions.
Neutrals are always important. They mostly go well with everything, and suit almost every event. Black, white, gray, and navy are colours you can repeatedly wear without anyone noticing. (I usually bring a long, black slip dress that I can dress up for fancier evenings and dress down for day tours!)
For some fun, don't forget to pack a loud piece or two that goes well with the neutrals. A rule of thumb is that your wardrobe should be following a palette of at most three colours aside from the neutrals.
Be smart about the material of your clothing, too. As a beachgoer, I love all things linen. Linen is a very a breathable fabric, but it can also look smart with the right accessories. Then, for winter, I stock up on heattech items; they're great for layering and keeping you warm at the same time!
Also read: Easy Packing: This is How You Pack a Travel Capsule Wardrobe
5. Go easy on shoes and denim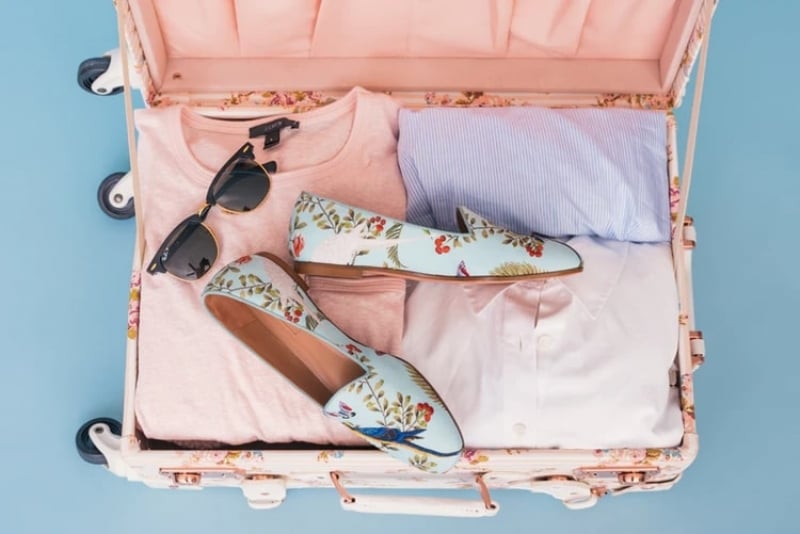 Shoes and denim have two things in common: Both are bulky, but can also be worn multiple times. So resist the urge to punish yourself with a multitude of these items, because three of each is more than enough to get you through a trip (even if that trip is a month long!).
One of my most basic packing tips for you is to wear your bulkiest shoes to the airport. Ideally, this pair isn't a headache to put on every time it has to be scanned for security.
Also read: 10 Comfortable Fashion Pieces to Wear while In-Flight 
If sneakers or trainers are a must for your lifestyle, then wear these to the airport. As much as possible, get a neutral pair that you can wear both on gym days or on day tours. Lucky for us, wearing trainers with any outfit is trendy nowadays!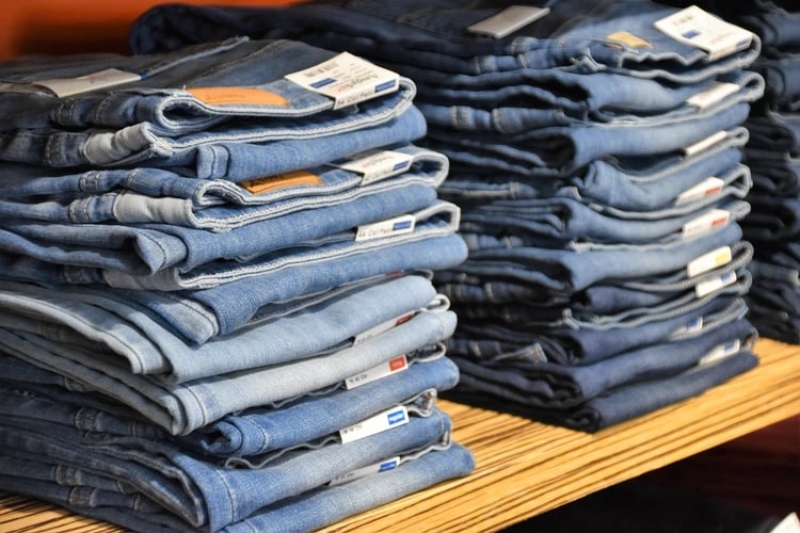 As for denim, an infamous clothing item for travel because of its weight and drying time, one pair is already enough. What makes it a good choice for travelling is that it doesn't stain or smell as much as other fabrics. Go for dark wash denims, the most resilient and versatile of them all. Wear them with a casual top for a daytime look, or a smart blazer for a formal appeal.
Also read: Travel in Style: 7 Easy & Instagram-Worthy Fashion Pieces for the Summer
I learned these packing tips through personal experience because ultimately, fashion entails a lot of trial and error (read: mortifying #OOTDs). Take every chance to experiment with fashion during your trips, because when you're in a foreign place, you can be anyone you want to be!