The grass always seems greener on the other side — we Pinoys are no strangers to this notion. I know I'm not the only one who's fantasised about uprooting and finding a new home hundreds of miles away from the Philippines. "Anywhere but here, really," I sometimes think to myself.
But then I start thinking of all the things I'd miss about home. The list always starts with my family and my friends. And then I think of more specific things: Mangoes (to me, they don't taste good anywhere else), home-cooked Filipino meals made with authentic local ingredients, pandesal and my favourite kakanin treats, self-care days at the salon and spa, having beautiful beaches just hours away… The list goes on and on.
And that's when it actually hits me — I don't even need to migrate or travel miles away to realise it: There really is no place like home. My chest tightens just at the thought of not having these things at my fingertips, or within easy reach. But what about those who actually have to live without them? (At least, until they find the time and the extra funds to head back home.) I think of my balikbayan friends who'd give anything to be back here, or to at least have lasting bits and pieces of home with them. Truthfully, it makes me think of all the things I take for granted.
With this, I've collaborated with several balikbayans to come up with a lot of things to do in the Philippines. Think of it as a to-do list for those visiting home — especially after quite some time. As for those of us staying put? Consider this list a reminder of the things we're lucky to be able to do almost every day!
Also read: 12 Things Filipinos Terribly Miss When They Move Away
1. Spend time with family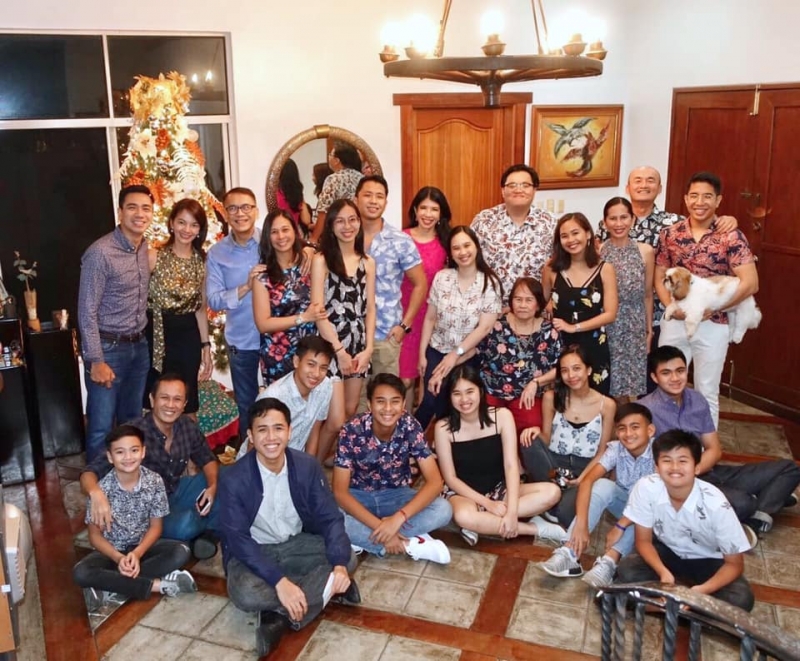 Of course, this is number one on just about any balikbayan's list of things to do in the Philippines. You get excited at the thought of heading back to your lola's house after much too long, and finally reuniting with your entire clan. Sure, you'll have to endure your titas' "Ay, hijo/hija, parang tumaba ka" comments — but being surrounded by the familiar just makes everything so worth it.
You're thrilled to trade in your now-accented English for Filipino — you revert back into a regular Pinoy, almost as though you never even left. Your family hosts a big lunch or dinner for your homecoming, spoiling you with all your favourite Filipino dishes. But of course, the welcome meal isn't all that's in store for you. You'll be seeing them for countless others, from the day you arrive until your despedida — your presence is an excuse to indulge in lots and lots of food, and you have no qualms with that whatsoever. It's time to dig in!
2. Catch up with friends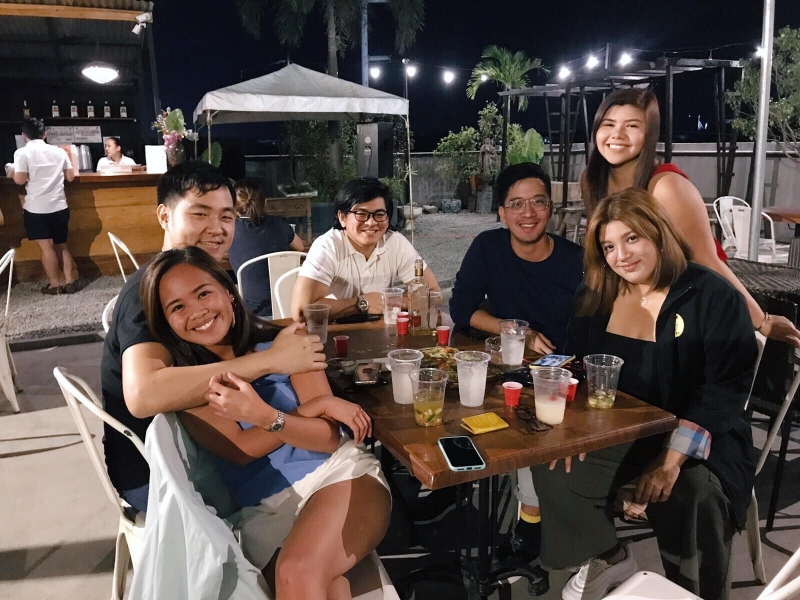 From solo catch-up dates with your BFFs to get-togethers with your barkada, your high school friends,  college friends, former officemates, and everyone in between, your schedule is jam-packed with activity. You're immediately reminded that whenever you're back home, you turn into a social butterfly!
And while every hello is sweet, goodbyes are always hard. This being said, every minute with your friends counts — so they'll tag along with you on just about any errand, meal, or trip they can join! (I'm that friend who'll accompany my balikbayan bestie just about anywhere. A haircut, breakfast at Jollibee, or shopping for an outfit for one of her many despedidas — you name it!)
3. Revel in the beauty of home
You know how they say distance makes the heart grow fonder? It's something that seems to ring true to balikbayans, especially. Being away from home, Pinoys realise even more just how beautiful our country actually is. So, here's another must on this list of things to do in the Philippines: bask in the beauty of this place we call home! There's much to do and see at just about every corner.
Hit the beach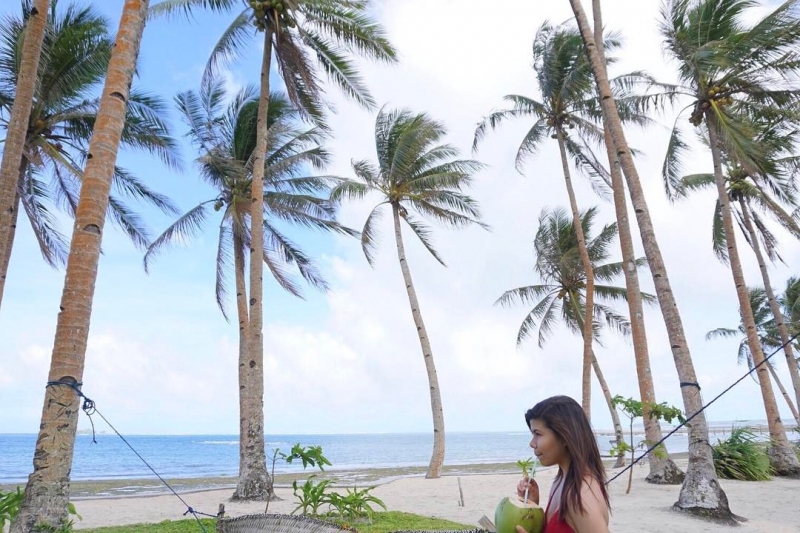 Some of you have moved to places with colder climates; others have even moved to places where the beaches are just minutes away. But nothing compares to Philippine beaches — I'm sure you'll agree. Being back home, where the pristine beaches are just hours away, creates the perfect excuse to grab your loved ones and spend some much-needed quality time by the sea. As you enjoy the white sand, clear blue waters, and your favourite beachside treats (fresh buko,  seafood, and so much more), the idea of leaving home gets that much harder.
Go sightseeing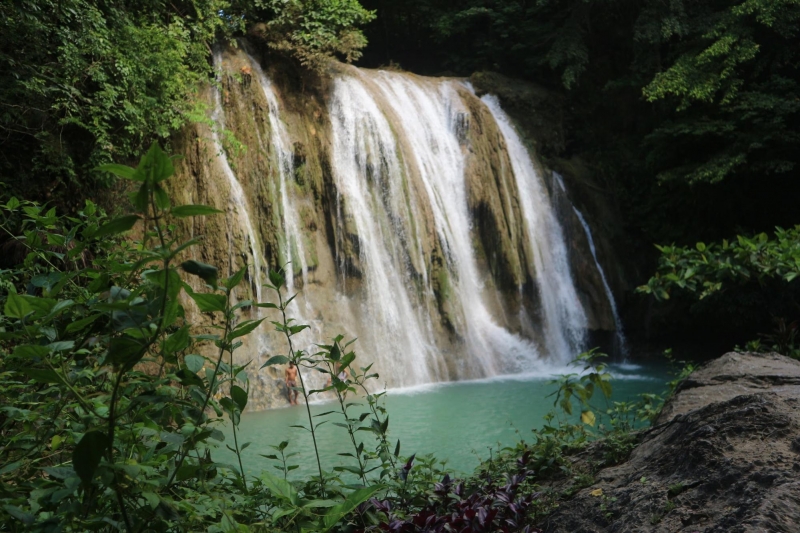 What's more, there's always a new place to explore when heading back to the Philippines — amazingly, with beaches, you're only scratching the surface. The country is packed with breathtaking sights — mountains to climb, caves to explore, waterfalls to swim in. Why not visit a new part of home each time you're back in the Philippines? There's nothing like being a tourist in your own country! You're struck with a sense of wonder, and at the same time, a sense of pride, knowing you're lucky to call this place home.
Also read: 10 Airbnbs in the Philippines That Will Make You Fall in Love
4. Reacquaint your palate with your favourite Pinoy flavours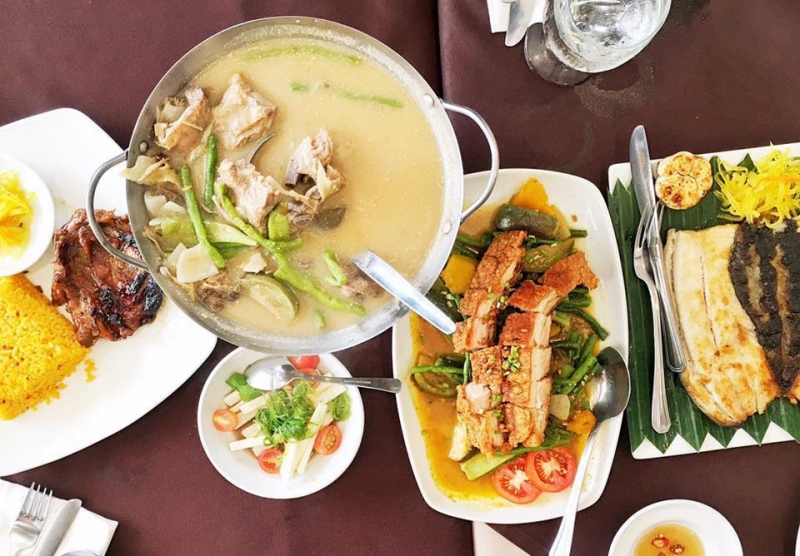 While it's not entirely impossible to find good Filipino food outside of the Philippines, it's just never exactly the same. Sinigang. Nilaga. Adobo. Crispy pata. Kare-kare. Beef pares. Chicken inasal. Daing na bangus. Bulalo. (Are you drooling yet?)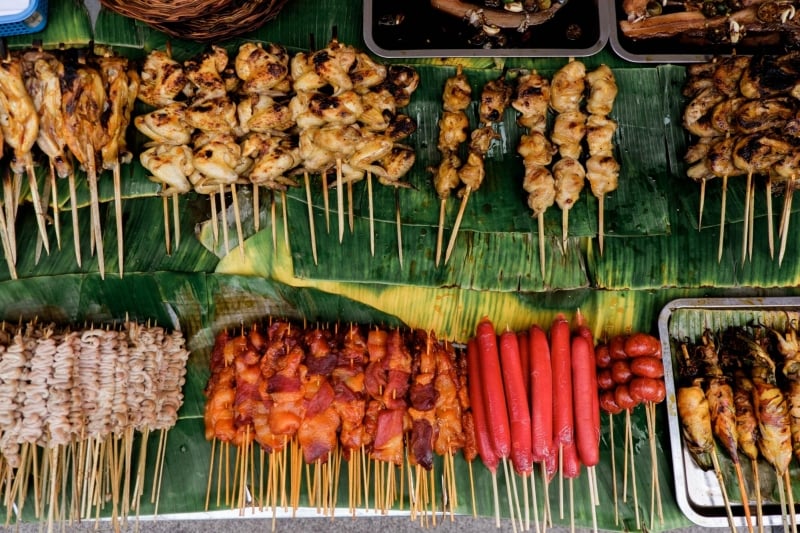 When you're back home, putting on a few pounds is always a given. I mean, how could you not? Here, you can have your fill of all the mouth-watering delights you've been dreaming of: Street food, home-cooked Pinoy favourites, boodle fights, must-try dishes at Filipino restaurants (both old and new). Not to mention, all your loved ones will be taking turns treating you out to meals! How could you possibly resist?
5. Stock up on local goodies for your pantry
Through the years, I've had several friends move abroad; I've also visited a number of relatives who've settled in other countries. A common denominator? They usually have a drawer (or even an entire pantry) stocked with goodies from the Philippines!
The usual suspects include corned beef, pancit canton, chilli oil, bottled tuyo — and lots and lots of it! Funnily, I even know a few people who make sure to bring back bottles of vinegar from establishments like Lapid's and Tapa King! On top of that, they stock up on their favourite local treats, too: pastillas, polvoron, piaya, dried mangoes. (Because are you really Pinoy if you don't have hoarding tendencies? I know I'm guilty!)
6. Visit the places that make you truly feel at home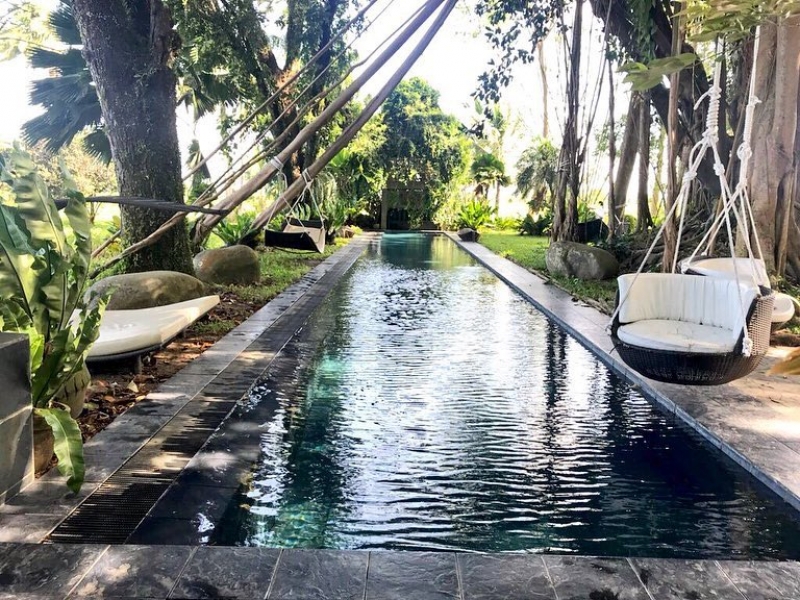 Heading back to the Philippines means getting to revisit the places your heart longs for when you're away. The quaint café where you never fail to grab coffee with your friends, the restaurant where you and your significant other had a few special dates, the chapel that has always made your heart feel at peace, a loved one's resting place at the cemetery, or your favourite resort or vacation spot.
Whatever these places are, they're the ones that truly make you feel at home. So, you make sure to allot time in your busy schedule to visit them — no trip would be complete without making stops here and there!
7. Discover your new favourite spots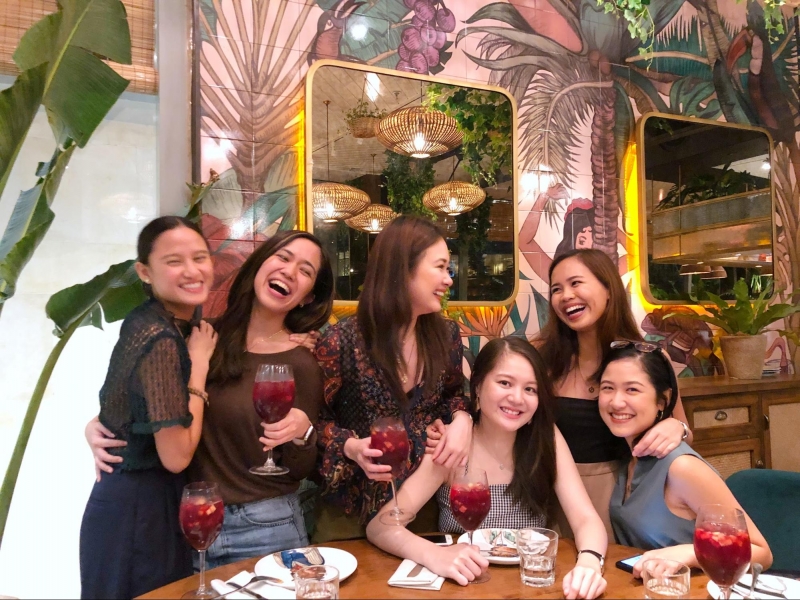 Here's the thing about spending so much time away from home — whenever you come back, new establishments pop up left and right, meaning there are always new spots for you to explore. Plus, you can finally check out all those places your friends have been raving about (the #FOMO from miles away has been real!).
Whenever my friends and family come back to the Philippines, they ask me what all the new hangout spots are. Instead of simply holding on to their tried-and-true favourites (most of which have inevitably changed even a little bit), they're often open to new additions to their list of places to come back for. From new restaurants and bars to museums and resorts, there's always something new to discover!
Also read: Nightlife in Manila: 10 Speakeasies You Have to Check Out
8. Pamper yourself at the spa and the salon
When talking to friends who've never been to the Philippines, their jaws nearly drop when they find out how much (or to them, how little) we spend on manicures, pedicures, haircuts, and massages. So, here's one thing you have to do when you're in the Philippines: treat yourself at the spa and the salon!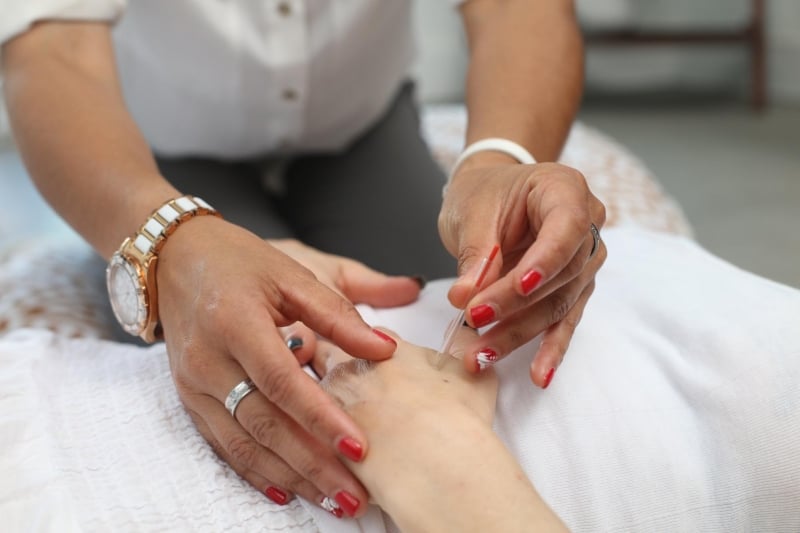 My balikbayan best friend always schedules a full self-care day before flying out (that way, she can enjoy all the benefits of her treatments even when she's back to regular programming). This includes getting a facial, having her eyebrows done, getting her hair cut, coloured, and treated, getting a manicure, pedicure, and foot scrub!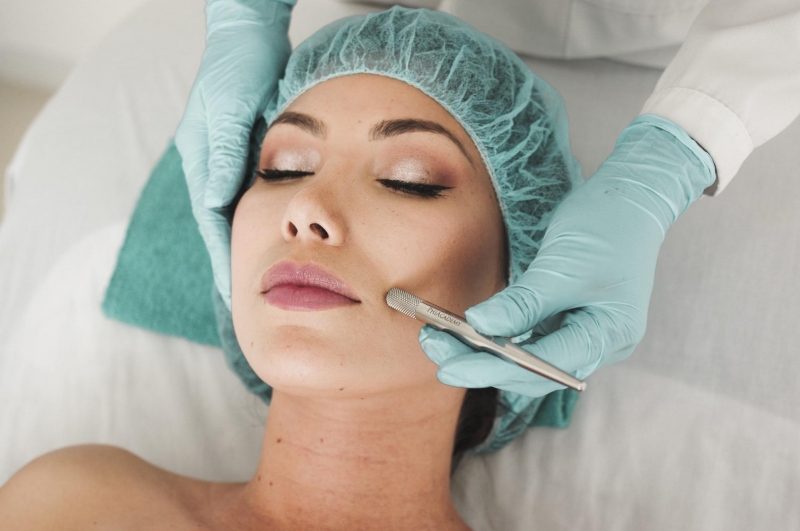 Another thing to add to your list? A home service massage! While getting a massage at a spa is always great, I'm pretty sure that nothing beats getting one in the comforts of your own home — especially with a skilled therapist you (or your friends) know and trust! 
9. Schedule appointments with your doctor and dentist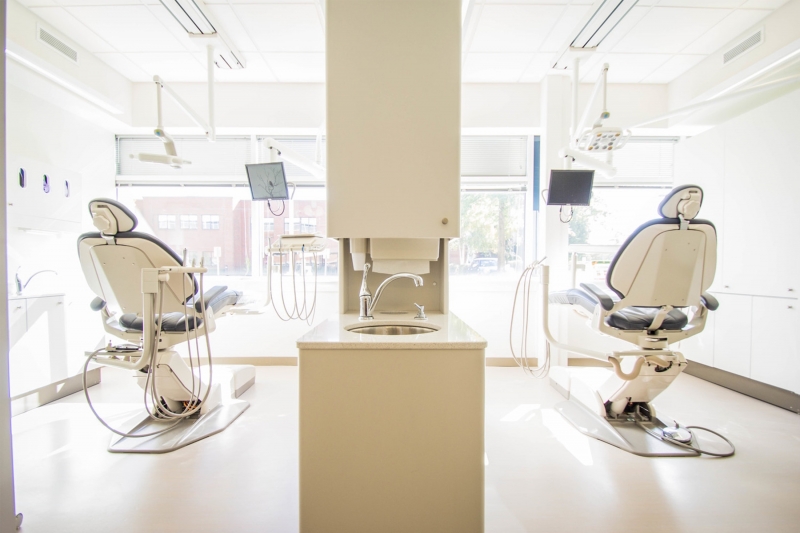 It might sound a little funny, but balikbayan friends and family have shared that making appointments with their doctors and dentists is a must whenever they're back home. While healthcare abroad may be more highly regarded, it seems that nothing beats the care of a trusted physician, or one that comes highly recommended by someone close to you!
10. Go shopping
Can you really call yourself Pinoy if you don't shop for pasalubong for everyone you know and hoard all the products you can't get anywhere else? Fortunately, the Philippines is just the place to score a load of beautiful finds — and if you look in the right places, you can get them at reasonable (or just downright low!) prices.
Hoard all the local products you can find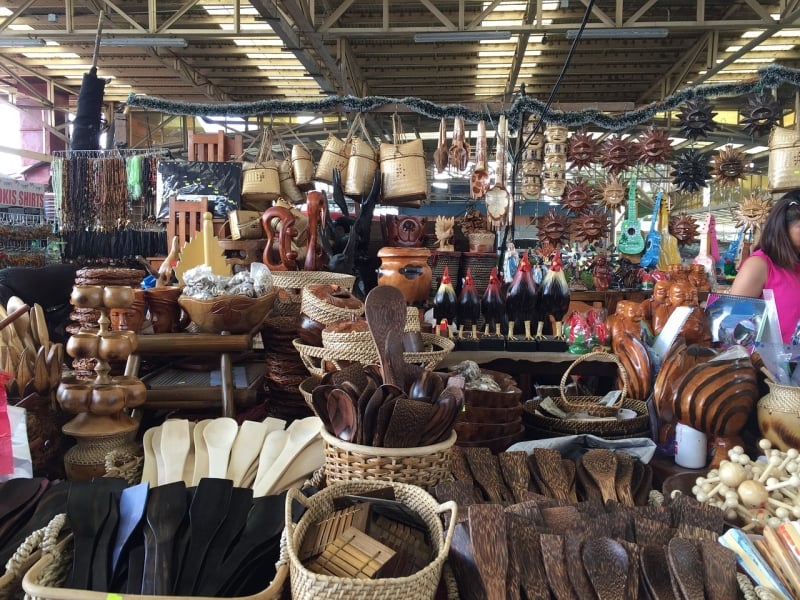 Whether it's in beauty, fashion, food, or design, you'll be pleased to find that the Philippines' local businesses have truly stepped up their game. In addition, you'll be overwhelmed with all the beautiful handcrafted goods and local textiles you'll see everywhere you go. Today, there are so proudly homegrown brands that will inspire you to support local — you'll want to take everything back with you, both for your friends and for yourself! 
Hunt for great bargains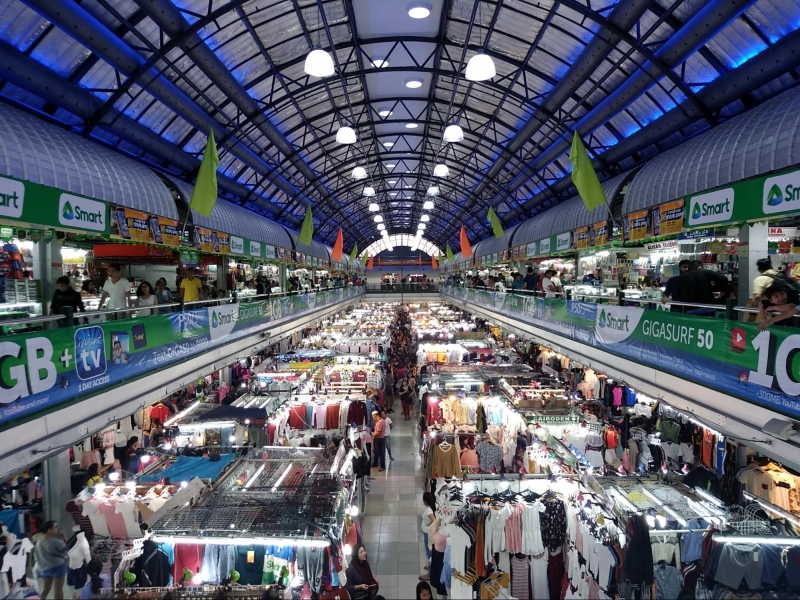 Whenever my relatives from abroad are in town, accompanying them to Greenhills, Divisoria, local markets, and just about any tiangge is always on the agenda. Because let's face it: Not everything you want is available in Target or on Amazon. At least, not for (almost) dirt-cheap prices!
These local hotspots are your go-tos for everything you might be looking for: Trendy outfits and accessories, homeware, cute trinkets — heck, even tempered glass for your smartphone! It truly is more fun in the Philippines, isn't it?
Also read: 7 Signs You've Found a Kababayan When Travelling Abroad
As someone with no plans of moving out of the country any time soon, writing this piece has definitely reminded me of just how much I have it good living here in the Philippines. Do you feel the same way? 
Say it with me: There's no place like home. Balikbayans, is there anything missing from this list of things to do in the Philippines? Feel free to let us know in the comments!