You clicked on this article, which means you're part of the ever-eager throng spellbound by South Korea's travel appeal. The Land of the Morning Calm sees no shortage of hype and love from tourists year in, year out — and it's easy to see why.
But would you believe that there are still many underrated places to visit in Korea? These overlooked gems quietly await their turn in the spotlight, which is often cast on go-tos such as Seoul and Jeju Island. Now, the question is, wouldn't you like to see them all? Fret not; we made a very visual cheat sheet! Tick these hidden gems in South Korea off your bucket list before they join the ranks of the country's highly-rated attractions. Only then can you call yourself a true-blue Koreaboo (believe us, we mean this is a compliment.)!
Also read: How to Get a South Korean Tourist Visa for Philippine Passport Holders
1. Boseong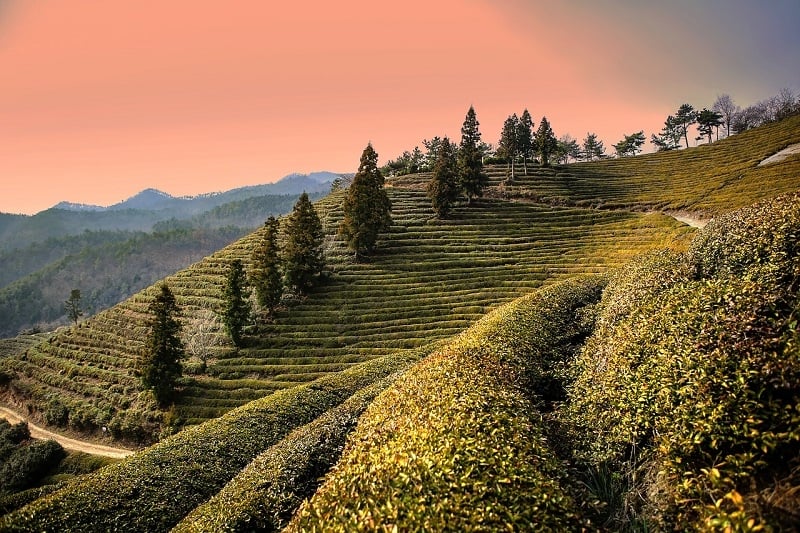 South Korea isn't really a destination that brings to mind tea culture, which is probably what makes Boseong one of its best, underrated attractions. Welcome to South Korea's tea haven! Here, you can witness the sun glow over manicured tea fields that glisten under daylight. Since growing tea is part and parcel of their way of life, Boseong also holds a Green Tea Festival every May. It's also quite common to see wellness spas in this area offer green tea baths! A few recommendations: Visit the Korea Tea Museum and the Daehan Dawon Tea Plantation.
When you're done visiting the tea fields, head to Boseong town proper for a filling food trip! Don't forget to top your meal with a nice, big serving of — you guessed it — green tea ice cream. Yum!
2. Damyang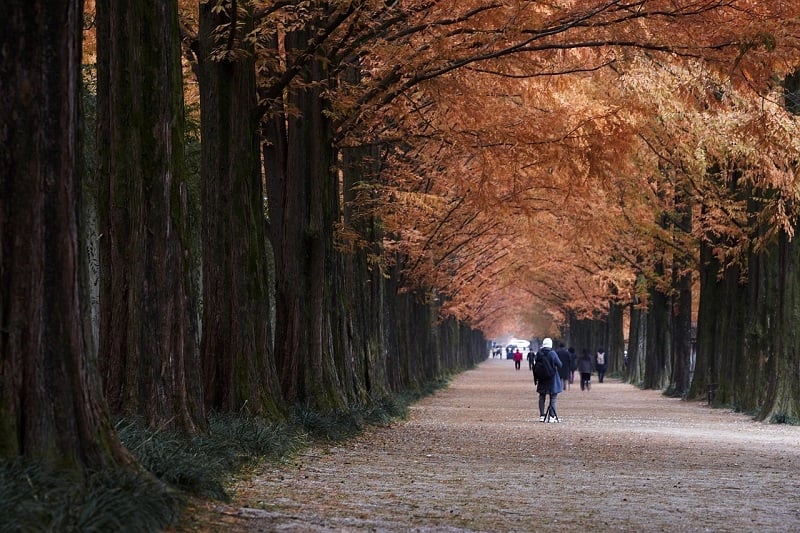 While tourism is one of the most popular industries in Damyang, we still consider it underrated because it's not the first thing that comes to mind when planning a South Korean getaway. After all, the county is situated in Jeollanam-do, which is among South Korea's least developed provinces. That said, you're sure to encounter a myriad of nature scenes in such a pristine place.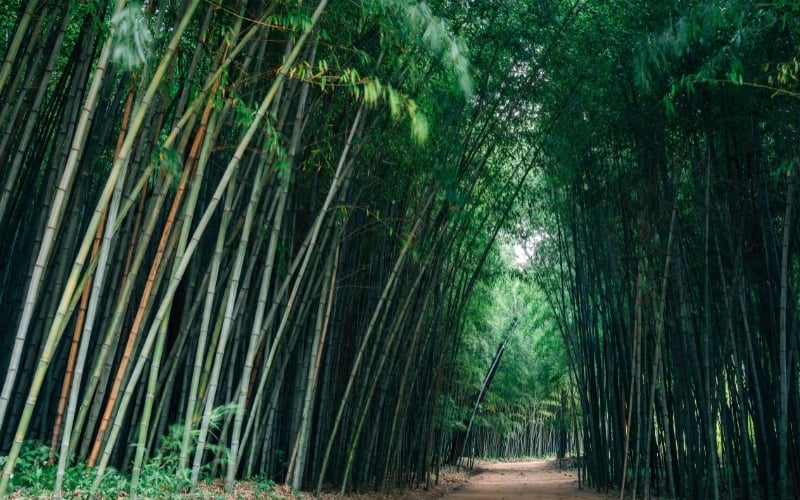 In Damyang, there's Juknokwon, a vast bamboo forest that's totally Instagram-worthy! Here, you can also tour an art museum that offers bamboo-flavoured ice cream. We're pretty sure that's something you don't get to see (or taste!) just any day. Another famous row of greenery in Damyang is its Metasequoia Path, which is lined with towering metasequoia trees.
3. Deokjeokdu Island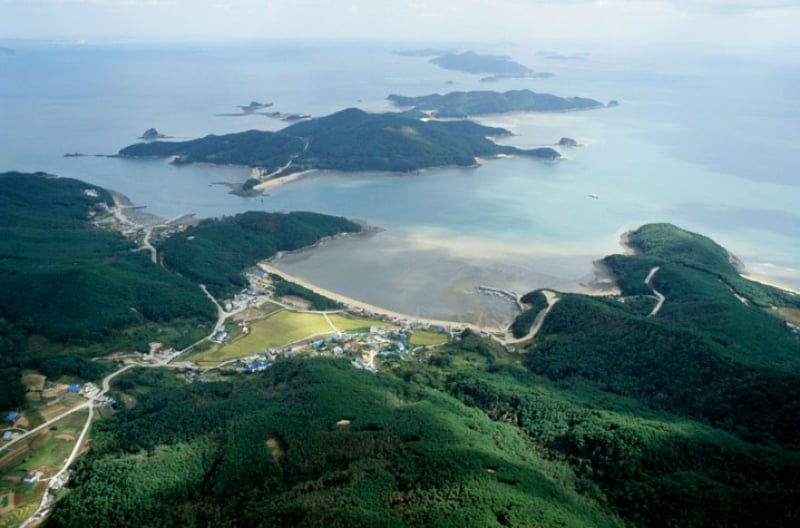 In Ongjin County lies a paradise that can rival the stunning views of Jeju. Deokjeokdu Island's off-the-beaten-track vibes beckon to any adventurer on this side of the globe. Although its remoteness could pose a problem for those who don't like feeling too disconnected in a foreign country, those who venture outside their comfort zones are rewarded with serene seaside living.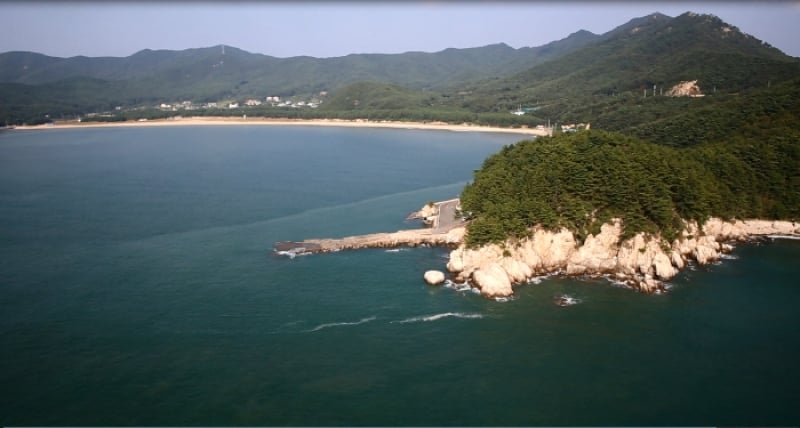 Here, untouched beaches both rocky and sandy are never overwhelmed by crowds. Instead, what you'll get is an oasis that you'll most likely have to yourself, depending on the season. For swimming and camping on fine, sandy shores, Batjireum Beach is an excellent choice. Neungdong Jagal Madang, on the other hand, is a rocky beach that boasts magnificent views of Deokjeokdu as well as an opportunity to climb boulders!
4. Geoje Island
Yet another coastal retreat, Geoje Island in the province of Gyeongsangnam-do is among those underrated places in South Korea that's very different from metropolitan Seoul. If you haven't been to the country's southern end, Geoje Island would be a great stop to include on your itinerary. Its neighbouring port cities are Busan and Tongyeong.
Perhaps among its well-loved attractions is Windy Hill, where you'll spot a quaint Dutch-style windmill. Prepare your cameras because this is arguably the island's most picturesque spot! Imagine an old windmill set against clear, cerulean waters and a vast mountain range. Visitors also stroll along beaches like Hakdong Mongdol, which is known for its rocky landscape.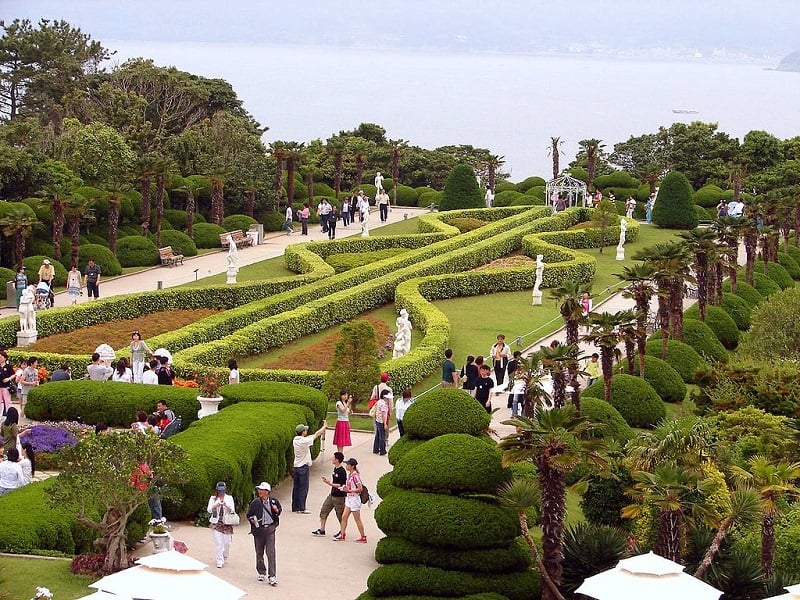 When in Goege, island-hop! Smaller islets and rock formations are also open for touring nearby. Haegeumgang Island levels with the beauty of Southeast Asia's limestone cliffs, while Oedo Island houses a magnificent botanical garden and a lighthouse that looks like it came straight out of a Dr. Seuss storybook.
5. Gapyeong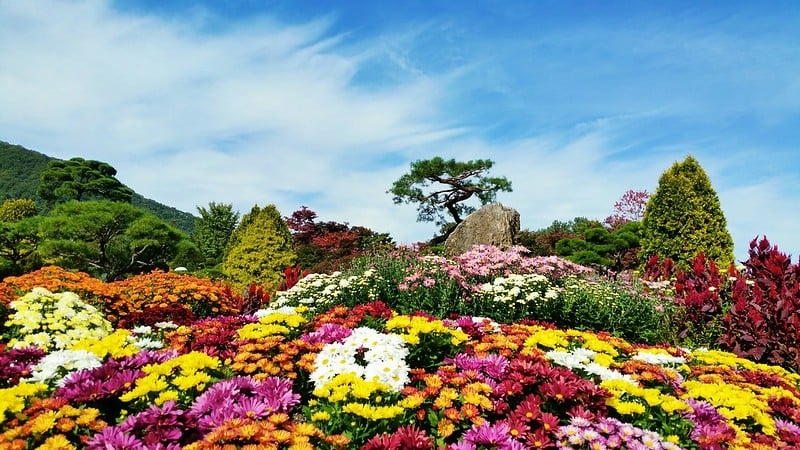 Home to Nami Island, Gapyeong county in the province of Gyeonggi sees its fair share of tourists. But some of its spots remain among the best, underrated places in South Korea! If you do find yourself in the area, take your time to tour Nami Island. It was catapulted to fame because it was forever etched in the minds of Hallyu fans as the filming site of 2002 hit K-drama series, Winter Sonata. 
Also read: How a Filipino Made His Dream of Moving to South Korea a Reality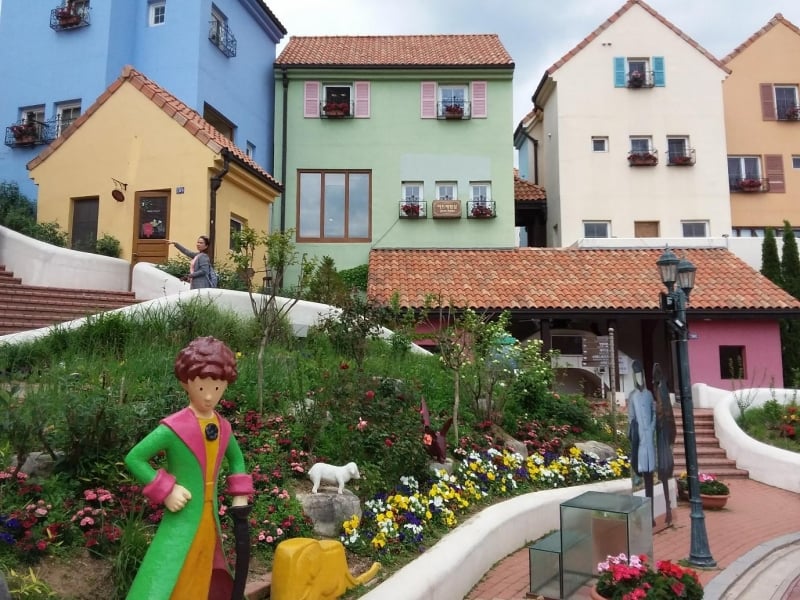 But don't forget Gapyeong's overlooked beauties such as Petit France, a theme park that pays homage to French pop culture and design. As its name suggests, visitors feel like they stepped into a piece of Europe upon entering Petit France. Quaint cottages and cobblestone details make it feel like it truly is a "little France". Spot familiar characters like The Little Prince — don't miss the adorable mural just outside of a mini-museum dedicated to author Antoine de Saint-Exupéry and his iconic literature.
Another unique feature of Gapyeong that isn't as hyped as it should be is the Garden of Morning Calm. Many people who've been here claim it's one of the most beautiful landscaped areas they've seen in the country! Lose track of time as you make your way through its vibrant flowerbeds, ponds, and pavilions. If you need to escape city life for a bit, Gapyeong offers a lot more greenery; you'll find the Cheongpyeong National Recreational Forest and the Kalbongsan Recreational Forest here as well.
Also read: 13 Spots in Korea & Japan to Recreate Your Fave K-drama & Anime Scenes
6. Imsil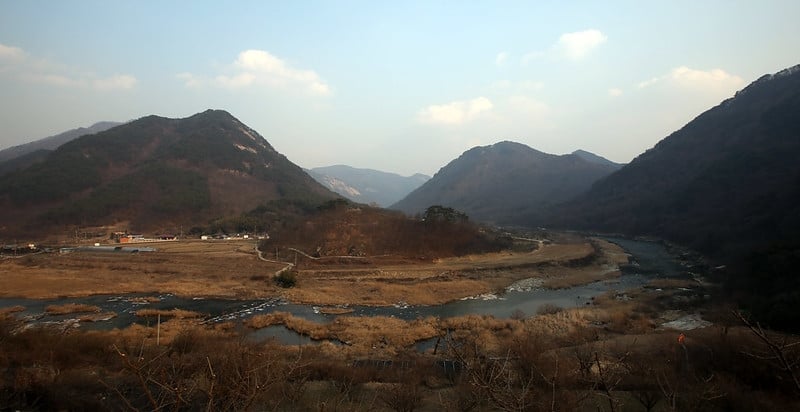 From tea, we move on to what is perhaps South Korea's cheese capital. We bet you've never heard of that before! Imsil county is situated in North Jeolla province and it's known for its lush natural beauty. Here, you can surrender to nature's healing power by taking on the area's many hiking opportunities. Let active fun bring you closer to the stunning vistas of the Baeknyeonsan, Godoeksan, and Seongsusan mountains. Admire the calm waters of the Seomjingang River, a pristine body of water surrounded by lush plains. 
Fun fact: An old tale revolves around the Seomjingang River. They say pirates once sailed to the area to carry out an invasion, but they were spooked upon hearing the angry croaking of a hundred thousand toads. This is why the river was named after the seom or 'toad' in English.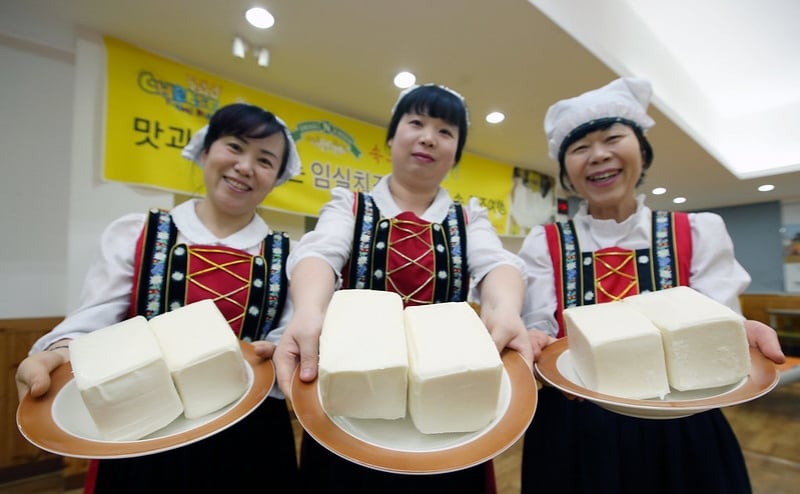 Here's Imsil's highlight, though: Among all the underrated places in South Korea, it's the only one that offers cheese tourism. It even houses a theme park dedicated to cheese! The Imsil Cheese Theme Park is a fun way to learn more about the cheese industry in South Korea. Unbeknownst to most, it actually is a pretty big thing in Imsil, where dairy operations thrive — from milk ranches to cheese factories. Visiting soon? Be hands-on and sign up for a cheese-making course!
Also read: Hallyu Visa: What Philippine Passport Holders Should Know
7. Jeonju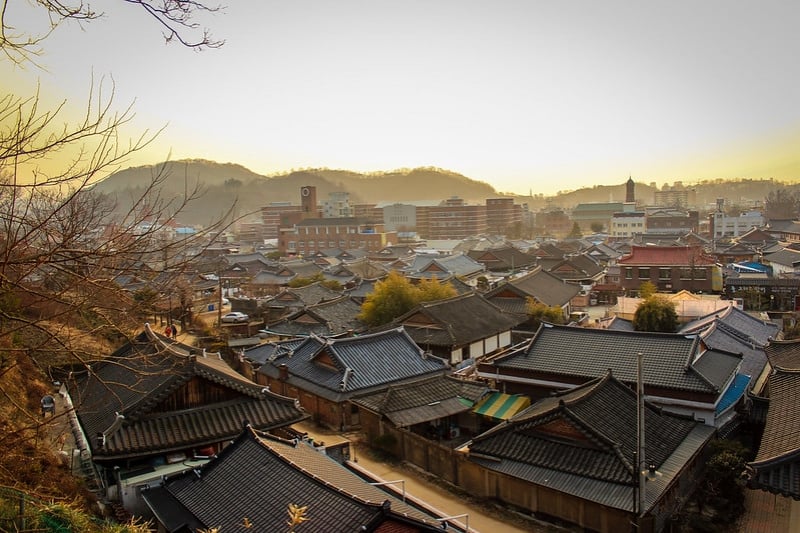 While Jeonju is a city known for tourism that's deeply rooted in South Korean history and heritage, it's still not as sought-after as Seoul. But did you know that its name literally translates to "perfect region"? We don't know about you, but that's enough to pique our curiosity!
If you're a true fan of the Land of the Morning Calm, you might have heard of this city in North Jeolla Province (aka Jeonbuk) before. It's home to the Jeonju Hanok Village, which looks exactly as it sounds. It's an area with an impressive number of well-preserved traditional hanok houses! This is where you can also try on a hanbok or traditional Korean clothing.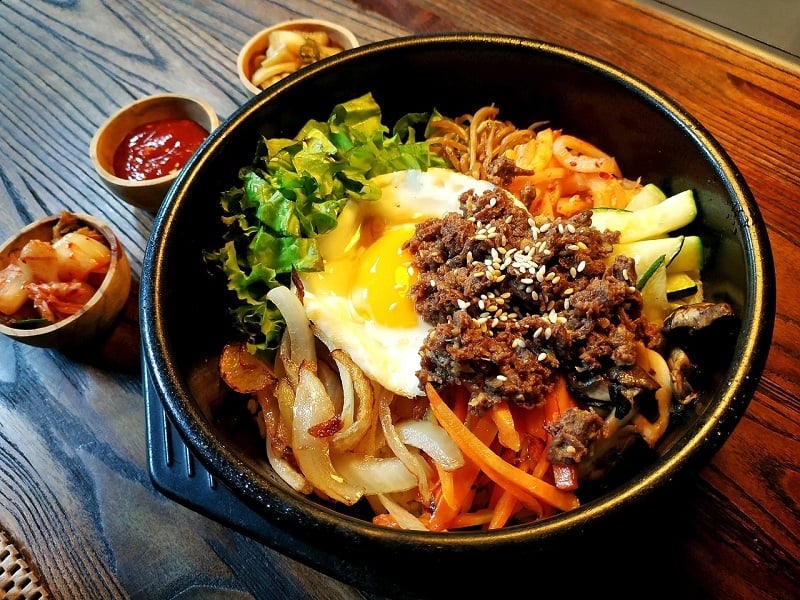 But beyond Jeonju's well-loved Hanok Village, you'll see other structures that speak volumes about South Korea's colourful history. There's the Gyeonggijeon Shrine, the Royal Portrait Museum, and the beautiful Jeondong Catholic Church. Nature lovers can also steep themselves in history by visiting Deokjin Park; its water lily ponds have been enjoyed by passersby since the Koryo Dynasty. That was way back in the 900s!
Don't let Jeonju's old-world charm fool you, though. It also offers modern comforts, especially around the city centre. Make sure to go on a food trip, take lots of photos at the Jaman Mural Village, and shop for souvenirs at Nambu Market.
Fun fact: Jeonju hosts a Bibimap Festival every year in October. Suffice it to say, the area is known for this dish, so order bibimbap every chance you get!
Also read: 15 Korean Dishes to Try That You Always See in K-Dramas
8. Changwon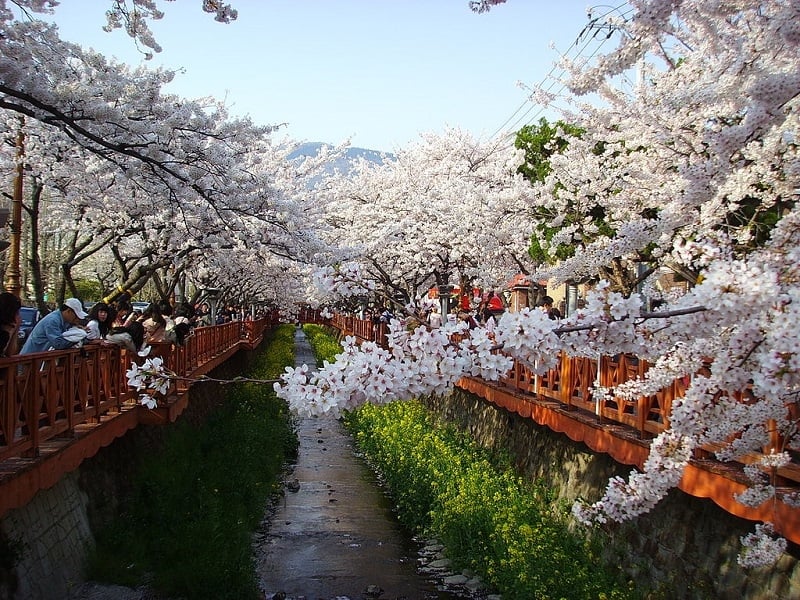 A lot of people might argue that Changwon is nowhere near underrated because it's home to Jinhae — a district loved for its cherry blossoms. Jinhae gathers millions of tourists every year, thanks to its highly acclaimed Cherry Blossom Festival; it's said to be the biggest in South Korea!
While Jinahe's Cherry Blossom Festival is surely something to behold, what we mean to say is that there are other overlooked spots in Changwon that deserve more attention. Foodies, head to the Masan Fish Market, where you can taste the day's freshest catch. The Changdong Art Village was once a dilapidated mess, but no more! Its vibrant alleys now serve as Changwon's dedicated youth district, where murals and cafés abound. There's also the Changwon Marine Park and the Moonshin Art Museum, founded by celebrated Korean painter and sculptor Moon Shin. Nearby is another art attraction, the Gagopa Kkoburang-gil Mural Village.
It sounds like Changwon shouldn't only be known as a cherry blossom hotspot; it's an epicentre for the arts, too!
9. Tongyeong
I think by now we can all agree that South Korea brims with seaside escapes you didn't even know existed. Yet another one that's just as pretty as all the others on this list is Tongyeong. A port city that boasts spectacular views of the country's southern coast, Tongyeong is also a testament to South Korea's rich maritime past.
Since it's a coastal capital, visitors must chow down on fresh seafood in Tongyeong. Exploring the centre will also bring you to artful attractions like Dongpirang Village (filled with murals!) and the Jeon Hyuck Lim Museum of Art, which was established by the late Jeon Hyuck Lim. The well-loved painter was known for depicting seascapes reminiscent of his hometown.
If you're in the area, don't miss the chance to tour marine parks, too! The Hallyeohaesang National Park allows you to island-hop, while the Jangsado Sea Park adorns its vicinity with gardens in full bloom.
10. Suncheon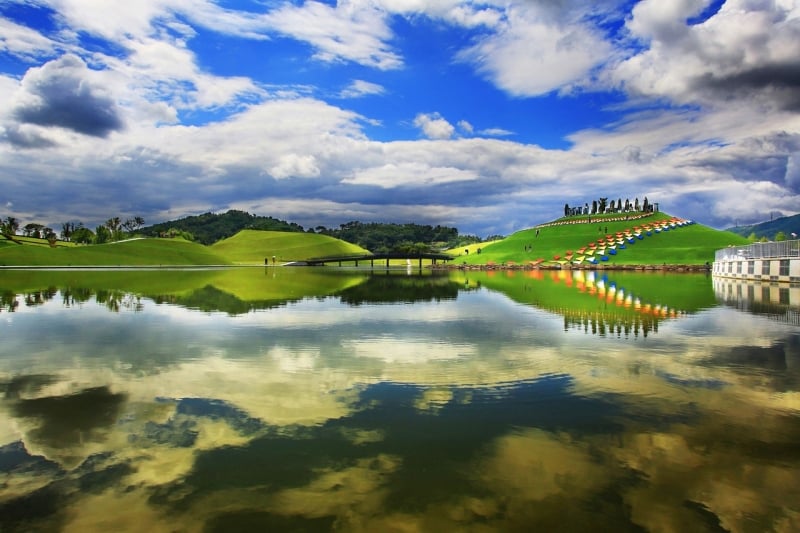 Locals and travellers alike will tell you that rural South Jeolla (or Jeollanam-do) is among the country's most overlooked regions; and with good reason. It sounds familiar because it's also the home of Damyang county (see #2). You'll find Suncheon in the same province, which means any trip to Jeollanam-do can be as jampacked — or laidback — as you want! 
If Damyang is a countryside affair, Suncheon gives visitors a sneak peek of city life in South Jeolla. Many agricultural and industrial businesses recognise Suncheon as their base, but it's still not as busy as neighbouring Busan. In case you didn't know, though, Suncheon offers a wide selection of things to do for tourists looking to fill an itinerary. 
Hallyu fans, head on over to the Suncheon Drama Film Set, which depicts what the area looked like from the '50s to the '90s. It'll feel surreal to enter a realm seemingly frozen in time, and that's exactly what you'll get at the Suncheon Drama Film Set.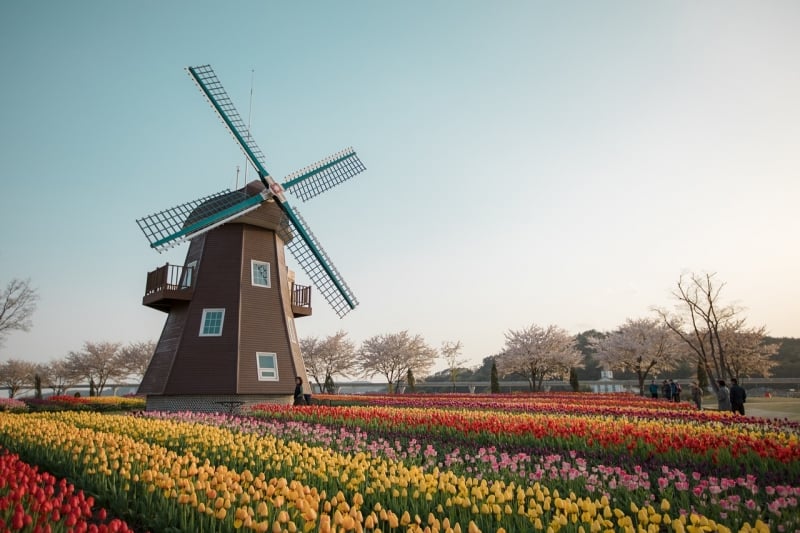 Since it receives less tourist traffic, Suncheon makes for a very comfortable trip. Sights aren't as crowded and the air here is fresher. Drop by Suncheon Bay to witness the area's ecological wonders; walk around the vast grounds of Songgwasa Temple; step back in time once again at the Nageupseong Folk Village, a fortress settlement that was established to ward off Japanese pirates during the Joseon Dynasty. The options seem endless!
11. Andong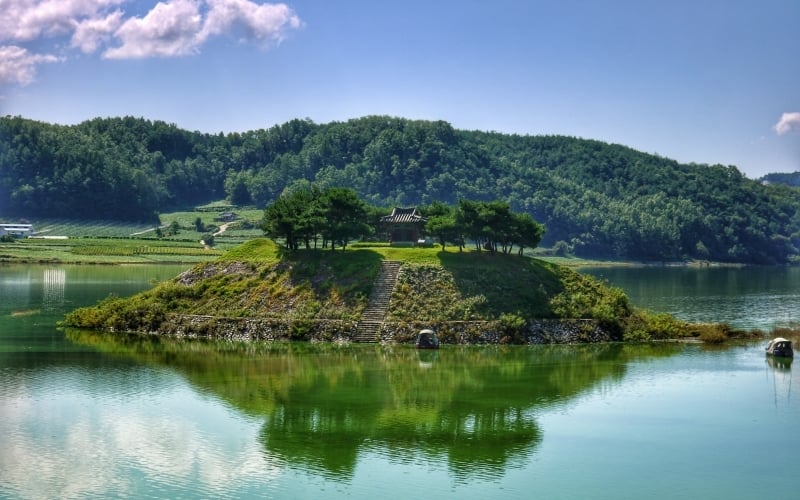 Another historic city to visit is Andong. It is the largest city founded in North Gyeongsang and is often hailed as one of the cultural capitals of South Korea. Its conviction and pride in preserving traditions are often its best draws when it comes to tourism. 
But what are these traditions? For one, Andong is the birthplace of the country's most famous export: soju! But don't expect to find the popular green bottles when looking for a shot. Instead, Andong brews its sake through a more traditional process. Expect it to be more potent than commercial versions. Tourists can find out how to create the drink by visiting the Andong Soju Museum.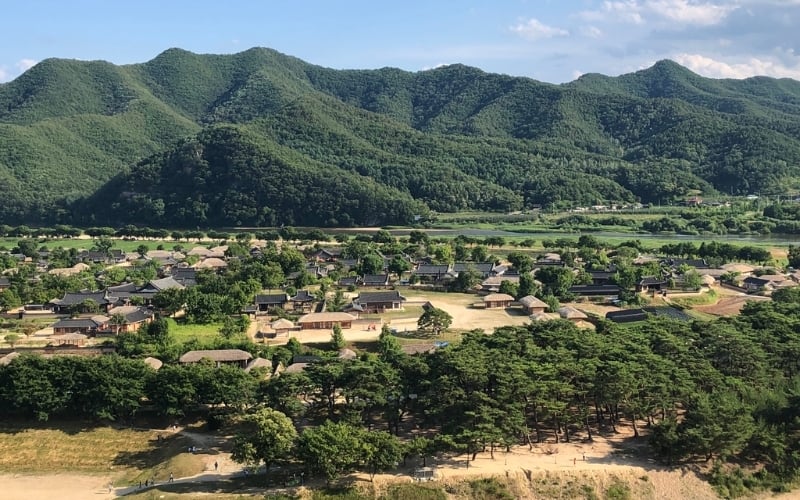 Experiencing rural life during the Joseon dynasty is also possible when staying in Andong. Hahoe Folk Village is a UNESCO World Heritage Site where visitors can spend hours learning about the rural lifestyle in South Korea. When visiting the village, make sure to catch a Hahoe Byeolsingut Mask Play!
12. Suwon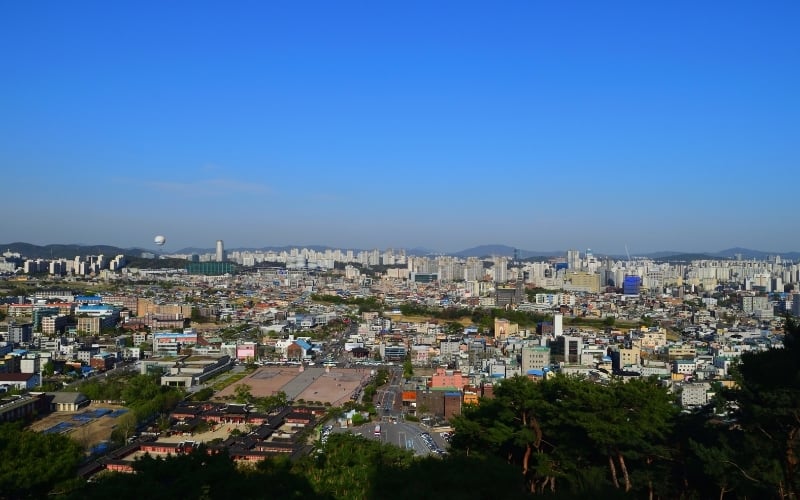 Some would say Suwon is enjoying growing popularity among tourists lately. Yet it's still one of the best hidden gems in South Korea — quite literally too!  It remains the only completely walled city in the country. Its heavy fortifications come from the city's function as a political capital during the Joseon dynasty.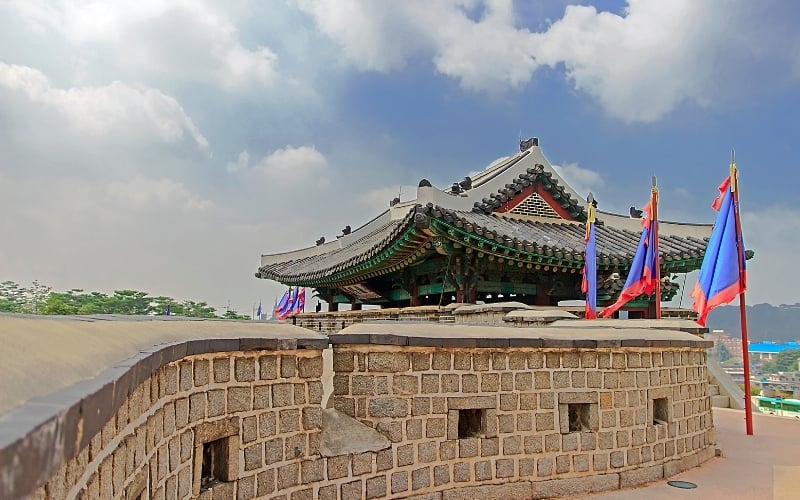 For a walk through Suwon's medieval history, look no further than the imposing structure of walls and ramparts of Hwaesong Fortress. Its strategic geographical placement combined with near-perfect engineering during its time also provides scenic views that tourists can enjoy today. Make sure to visit the museum inside the fortress to study the history of its engineering and architecture, complete with dioramas and models.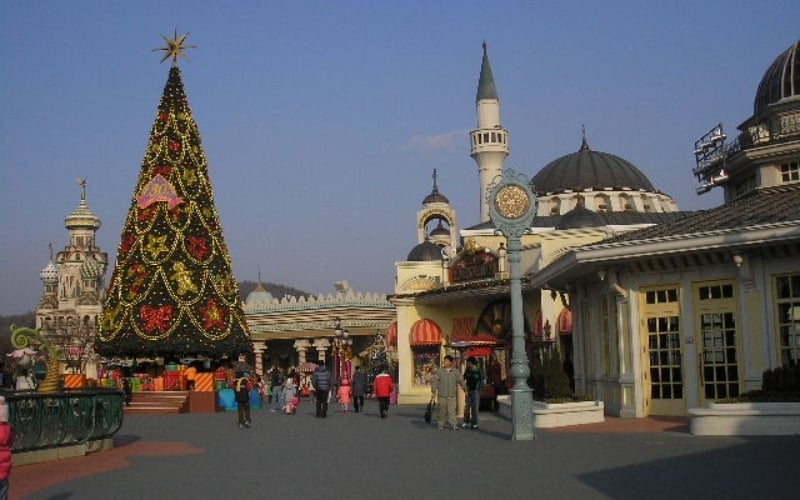 Besides Suwon's importance during the Joseon dynasty, the capital of Gyeonggi also hosts a few exhilarating attractions. Soccer will get a kick out of watching matches inside the Suwon World Cup Stadium. For family vacations, the entertainment provided by European Adventure and Zootopia inside Everland will keep children occupied for hours. Techies can also visit the Samsung Innovation Museum, which features exhibits detailing South Korea's electronics industry.
13. Mokpo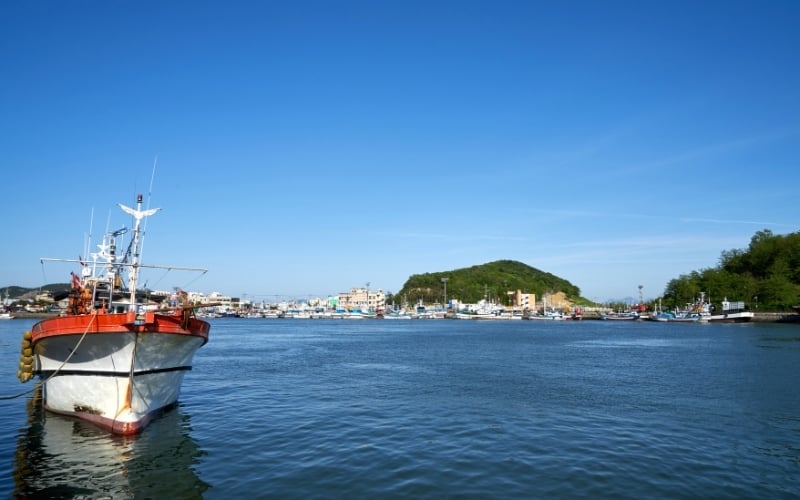 One of the more underrated places to visit in South Korea is Mokpo. But for history buffs, this coastal city is probably close to paradise. Mokpo has a lot of museums which can be visited by tourists to learn more about the local industry. There are also a few historic villages founded by Japanese immigrants during the height of maritime trade between South Korea and Japan.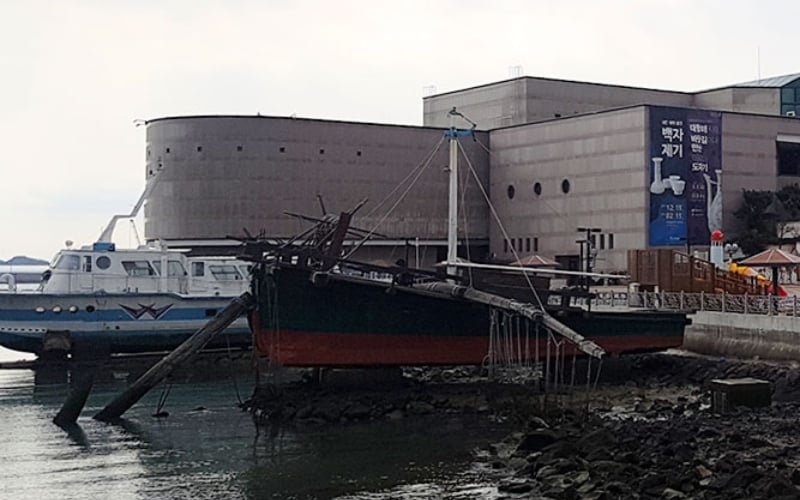 It is then fitting that Mokpo is also home to the Research Institute for Maritime History. This research building holds records, exhibits, and models that expand on South Korea's naval history. From ancient trade routes to relics, the Research Institute for Maritime History is a treasure trove for history buffs who happen to visit Mokpo.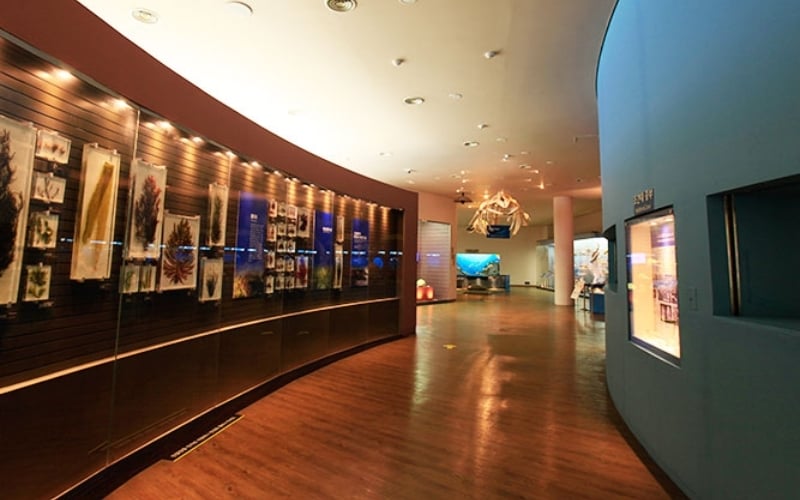 Visitors can also tour the Mokpo Natural History Museum. Fossils from around the world can be viewed inside the museum, including a nest of dinosaur eggs from Aphae Island. This museum also serves as a national database for the Korea Forest Service. 
14. Jinju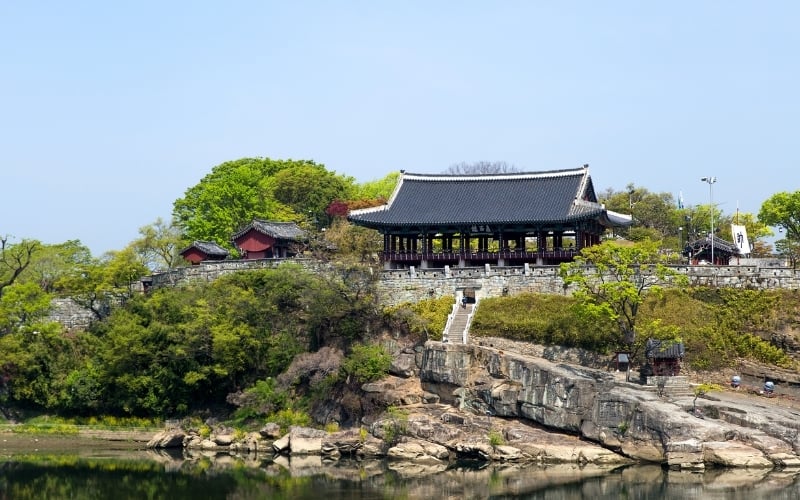 For even more cultural shows, Jinju is one of the best underrated places to visit in Korea. It hosts many festivals throughout the year; most of these celebrate its resilient history as a victim of two intense wars. The best time to book a trip to this city is in early October, when the annual Gaecheon Arts Festival, a celebration of the city's history through cultural shows and artworks.  
If schedules are too hectic during October, plan a visit during spring instead for their annual Jinju Bibimbap Festival, celebrating the most famous comfort food in Jinju. Another attraction after Jinju's festivals is Jinju National Museum, located inside Jinjuseong Fortress. For attractions much closer to nature, Jinyangho Zoo and Gyeongsangnamdo Arboretum are spectacular sites which are perfect for nature walks.
15. Jeongeup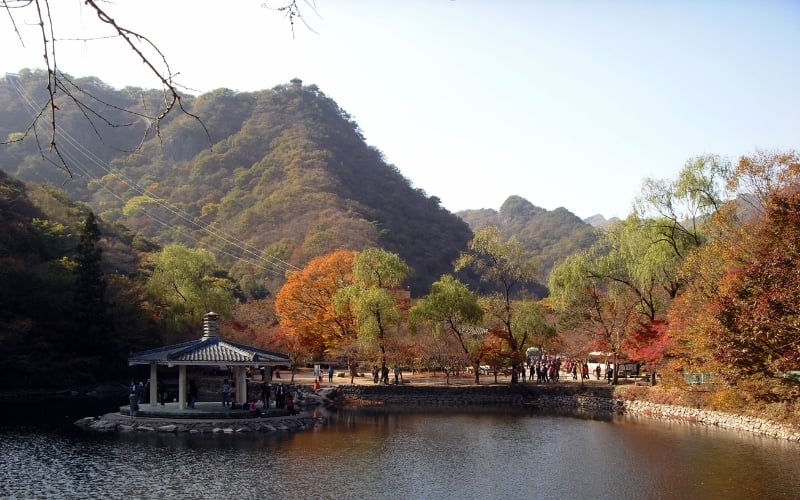 Swathes of autumn colours from foliage are always a pretty sight. In Jeongeup, tourists can enjoy these gorgeous visuals once the season arrives. Shades of yellow, pink, red, orange, and maple envelop the trees in the city.
The best place to view these colours is through the Naejangsan National Park, where almost every autumn hue on the leaves is present. It's even more breathtaking once tourists get to ride on the cable car that takes visitors up the mountains. It is one of the more reserved spaces where people can enjoy the fall season, especially when they take a rest at the nearby Naejangsa Buddhist Retreat.
Also read: 13 Tips to Travelling Around South Korea on a Budget
There are more underrated places to visit in Korea just waiting for you to discover. They don't get as much love as they should, and it's about time they do. The next time you book a trip here, consider being part of the movement; go to overlooked destinations instead. We're pretty sure your list of favourite South Korean destinations will just get longer and longer — keep us posted!
---
This article was originally published on TripZilla.