Going on a camping trip has become the go-to option for travellers who wish to slow down and reconnect with nature. It's not for the faint of heart. It's definitely not suited for people who are not comfortable with heeding nature's call. (Ahem. Read this guide to camping.) But if you're the person in your travel group who is always ready for anything, then sleeping under the stars might be right up your alley. 
Each campsite on the list below caters to a different type of traveller, but they're all united in their search for something similar: a restorative getaway from the city. Whether you feel like swimming in the river or trading spooky stories by the campfire, here are the best Airbnb campsites to bookmark for your next road trip near Manila. 
Also read: 12 Glamping Sites in the Philippines for You Next Barkada Trip
Secluded Airbnb campsites near Manila you have to check out
1. This rustic riverside campsite in Tanay, Rizal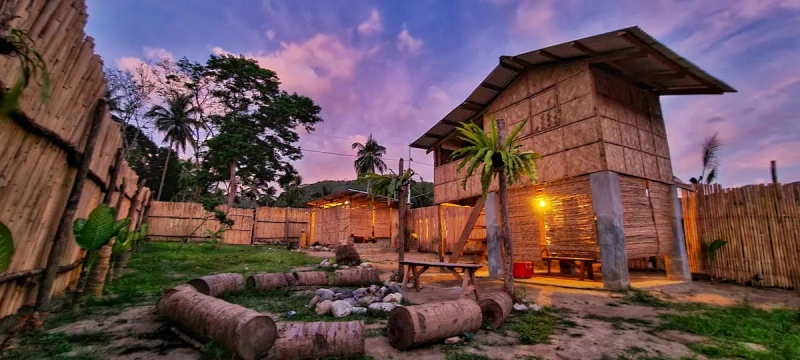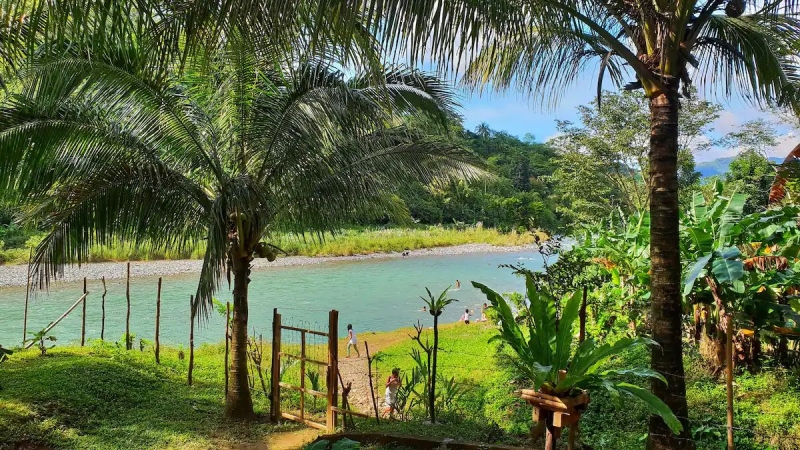 Listing name: (Camp N) The Private Camp: Daraitan
Listing type: Campsite 
Max. no. of guests: 15 
No. of bedrooms: 1 
With the sound of a river lapping nearby, The Private Camp: Daraitan beckons all travellers who are hoping to escape the city life and indulge in camping near Manila. Here, the two-floor kubo blends seamlessly with its natural environment, while the swaying palm trees and mountain views will make any Manileño breathe a sigh of relief. 
From this riverfront campsite in Tanay, Rizal, you can swim in the cool river, swing lazily on the hammock, or curl up with your loved ones next to a blazing campfire. Private tours to Tinipak River and Mt. Daraitan can also be arranged upon request. 
Also read: 12 Airbnbs for Your Next Barkada Staycation Near Manila 
2. These geodesic domes for first-time glampers in Nasugbu, Batangas
Listing name: Domescape – Glamping Twin Domes (3 and 4) 
Listing type: Dome house 
Max. no. of guests: 12
No. of bedrooms: 2
Not quite ready to pitch a tent on the cold hard ground? Try these twin geodesic domes, which have everything set up for you in Nasugbu, Batangas. Fitted with air-conditioning and two double beds, these dome houses are equipped with modern amenities for travellers who want to stay close to nature's embrace without sacrificing their comfort or beauty sleep. 
It helps that there are many ways to relax in this Airbnb glamping site near Manila, from the couches to the hot tubs outside. Anytime you feel like cooling down in the water, you can get on the slide that drops you right into the swimming pool. (Shhh, we're not too old for that.) 
Also read: 18 Airbnbs in Batangas for When You Need a Quick Escape
3. This lakeside campsite for going off-the-grid in Cavinti, Laguna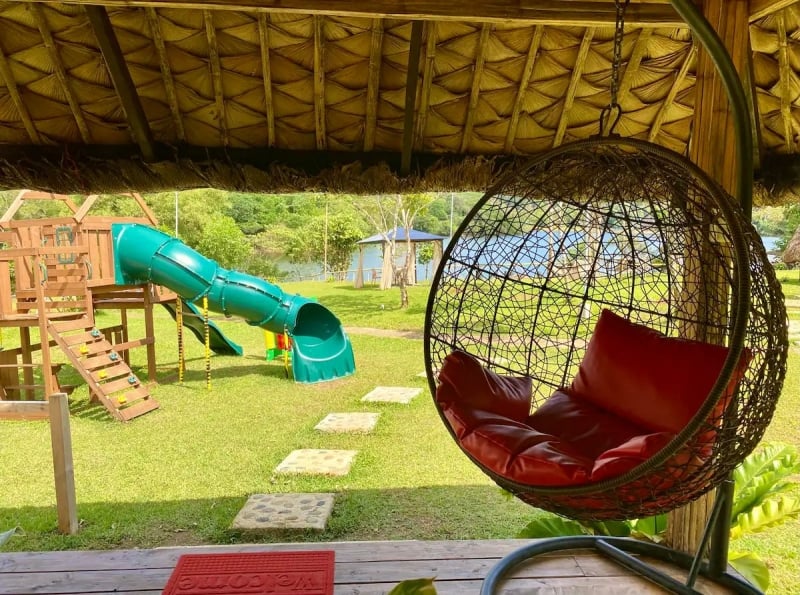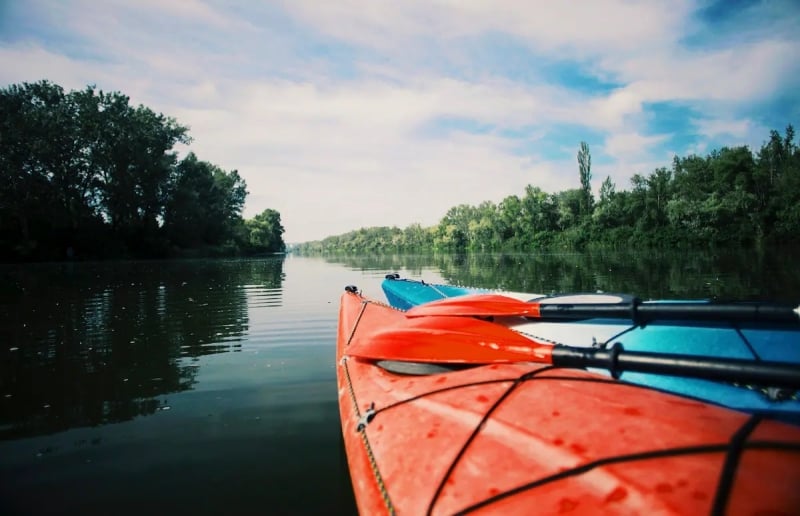 Listing name: Lake Of The Woods Package 3
Listing type: Campsite 
Max. no. of guests: 16+
No. of bedrooms: 6
Nature enthusiasts can feel closer to the great outdoors at this eco-friendly nature resort for groups in Cavinti, Laguna. Nestled on the banks of Lake Lumot, this Airbnb camping area near Manila comes with a cosy house, three tipi-inspired huts, and fully set-up tents for sleeping under the stars.
Guests can also make use of fun amenities such as kayaks, the playground, fishing rods, board games, and the bonfire pit. There's even a well-equipped kitchen with all the cooking essentials.
4. This modest campsite in Cavite for exploring Twin Lakes
Listing name: Camping site in Alfonso near Tagaytay
Listing type: Campsite 
Max. no. of guests: 6
No. of bedrooms: Studio
For expert campers who are used to roughing it and sleeping in their own tents, this cosy campsite in Alfonso, Cavite offers a clean and green place to spend the night. The 1,200sqm property comes with a small house where you can arrange your folding beds, while the lush garden is big enough for setting up your tent. Take note, however, that there's no bedroom available at the campsite, so you'll want to bring all the necessary equipment with you.
Ready for a DIY camping trip? Just around a two-hour drive from Metro Manila, this campsite on Airbnb provides a good base for exploring tourist spots such as the Twin Lakes, The Gingerbread House, and Sonya's Garden. 
Also read: 10 Charming Airbnbs in Cavite for the Staycation You Deserve 
5. This cosy hut with a garden in Zambales
Listing name: Mango Nest: AC, Garden, Wi-fi, Glamping, Grill!
Listing type: Hut 
Max. no. of guests: 2
No. of bedrooms: 1 
Looking for an inviting picnic spot for your next road trip in Zambales? Ideal for solo adventurers and couples alike, this cosy rest house in Subic Bay offers an A-frame nipa hut, a double bed for two, a detached bathroom, and a private garden. Choose between setting up a picnic on the grass or dining alfresco at the outdoor seating area — you're in for a pleasant glamping experience near Manila, either way. 
If you're a traveller who loves pets, keep an eye out for the giant and cuddly poodles named Hali and Duke. They just might walk up to you to say hello! 
Also read: 17 Airbnb Homes in Zambales That You'll Never Want to Leave 
6. This secluded island in Cavinti, Laguna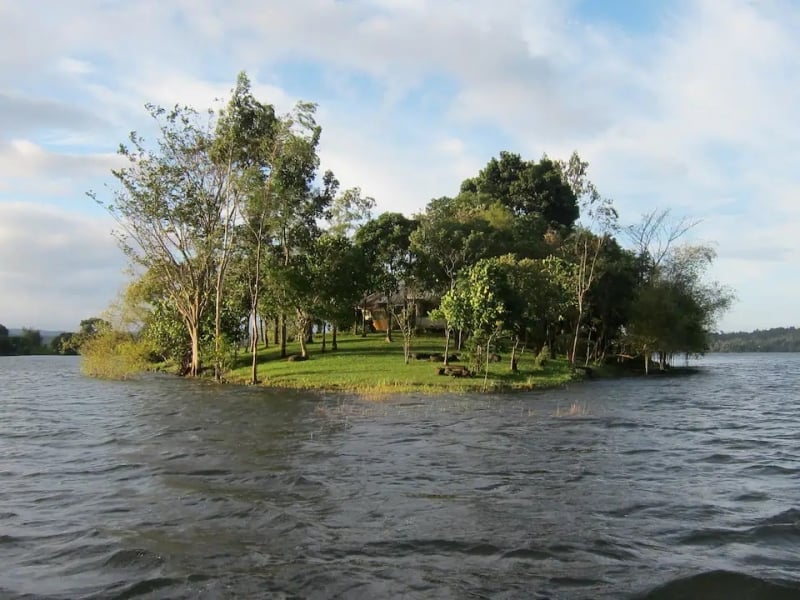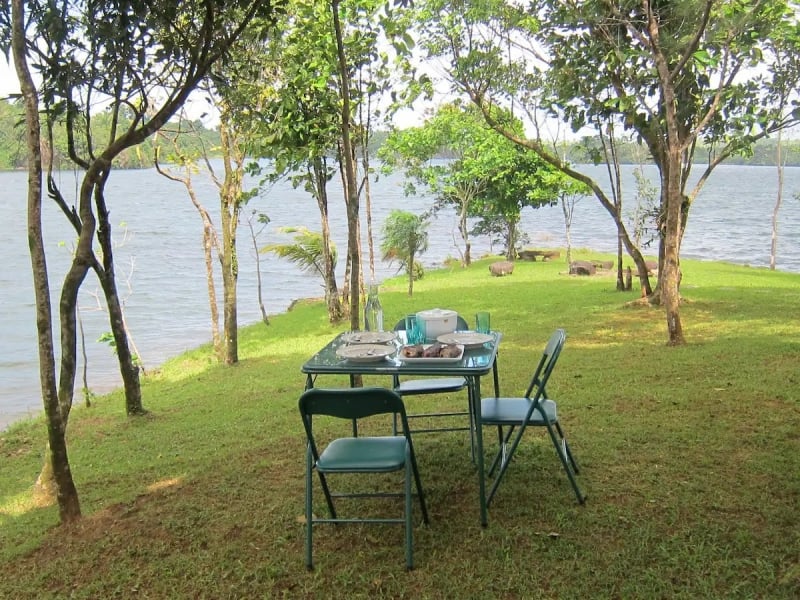 Listing name: Your own Island in lake near Manila
Listing type: Island 
Max. no. of guests: 8
No. of bedrooms: 2
Does a private island with a lake technically count as a campsite? With some imagination and the right camping gear, our answer is a resounding yes. If you're on the hunt for Airbnb campsites near Metro Manila, you can't go wrong with one that boasts lake and mountain views. 
Situated in a serene lake in the Sierra Madre mountains, this peaceful island provides enough space for you and your travel buddies to set up your tents. But if you feel like retreating to a warm bed, there's a house waiting for you on the island as well. At night, gather around the fire pit and gaze at the starlit sky. 
7. This inviting farmstead for large groups in Lobo, Batangas
Listing name: Campo Canueza Farmstead & Campsite, Lobo Batangas
Listing type: Campsite  
Max. no. of guests: 13 
No. of bedrooms: 3
Bringing the fresh air to your doorstep, Campo Canueza makes an ideal refuge for any occasion: a weekend getaway with family, team-building sessions, or a laid-back escape away from the urban hustle.  
Located in the middle of a coconut plantation in Batangas, the farmstead has three air-conditioned bedrooms, spacious camping grounds, an inflatable pool, and an entertainment area where you can sing karaoke in the garden. To top it all off, you're just a quick drive away from the nearest beach. 
8. This campsite by the beach in San Antonio, Zambales
Listing name: Glamping at Puerto Silanguin Cove, Pundaquit Zambales🌴🏖
Listing type: Campsite 
Max. no. of guests: 16+
No. of bedrooms: 25 
Add this beautiful campsite to your itinerary if you want to take your camping trip to the next level. The Puerto Silanguin Beach Camping Resort in San Antonio, Zambales offers no shortage of activities for visitors who want to chill by the beach. Kayaking, fishing, playing volleyball, relaxing with a therapeutic massage, doing yoga on the sand, and watching the sun sinking into the sea are all part of the experience of staying in this palm-fringed retreat. 
9. This exclusive campsite with lakeside views in Cavinti, Laguna
Listing name: Exclusive Island Glamping – Kamp Aleixo
Listing type: Campsite 
Max. no. of guests: 16+
No. of bedrooms: 10 
If you're hitting the road for the weekend and searching for Airbnb campsites near Manila, check out Kamp Aleixo. It offers the privacy and seclusion of an island while providing tents and small huts that can fit up to 10 people (with a small fee for additional guests). Here, you can enjoy sweeping views of the lake from the hammocks around the property. 
Social distancing won't be much of a problem when you have this much space to roam. If anything, it will feel as if you have the entire place to yourself. 
Also read: 10 Airbnbs in Laguna That Are Staycation Goals
10. This mountain campsite with a cabin in Tanay, Rizal
Listing name: Kamp Maysawa
Listing type: Campsite
Max. no. of guests: 16+
No. of bedrooms: 1
If you don't mind trekking to find a hidden gem, then this is the perfect place for you. Found at the foot of Mt. Sapari and Mt. Binutasan, Kamp Maysawa exudes peace with spring water pools, a cabin in the forest, and hiking trails nearby. From soaking in the hot tubs to chasing waterfalls near the property, this campsite in Tanay, Rizal allows guests to tune out the world with much-needed privacy and solitude. No mobile signal is available at this peaceful idyll, but considering the chaotic times we live in, a digital detox is a welcome change of pace. 
Note: The trail leading to this campsite may be challenging for beginner hikers. Make sure to reach out to the host for more information about how to get to the property. 
11. This comfy hideaway near a bed and breakfast in Tagaytay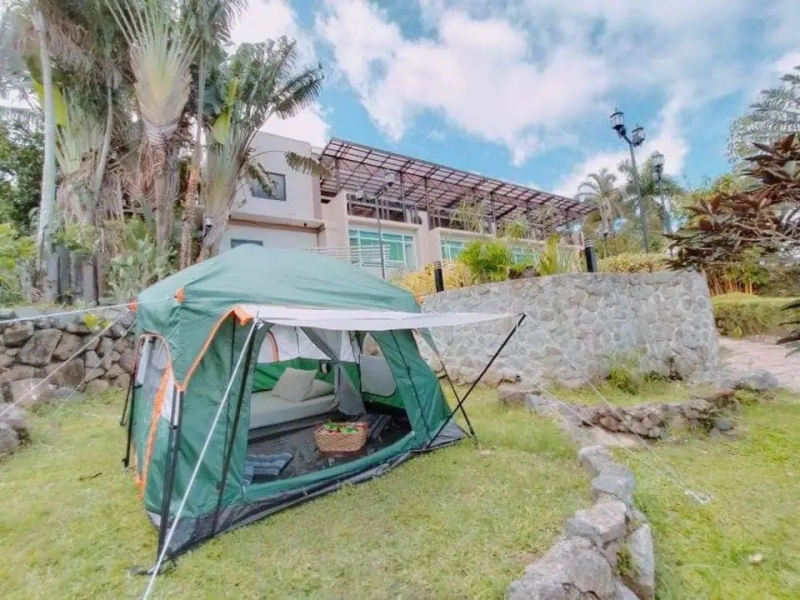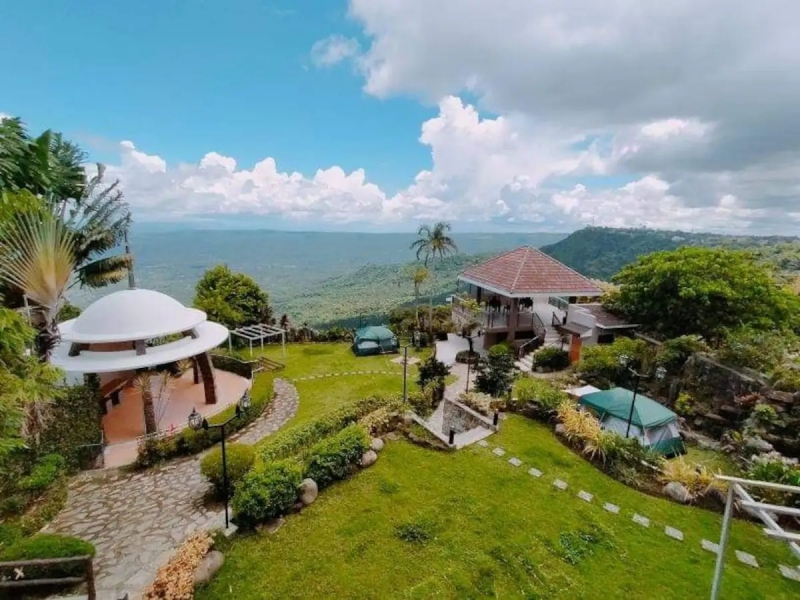 Listing name: Camping for two at The Lakeview Suites, Tagaytay
Listing type: Tent
Max. no. of guests: 2
No. of bedrooms: 1
Contrary to popular belief, sleeping under the stars doesn't necessarily mean you have to completely disconnect from modern life. Case in point: This charming camping spot that's part of the boutique bed and breakfast, Lakeview Suites in Tagaytay.
With generously sized tents, comfortable bedding, and spectacular views of Taal Lake, this Airbnb is one of the campsites near Manila perfect for quick nature getaways. Here, the staff is on hand to ensure your camping trip goes smoothly. There's even a restaurant just steps away from your tent. That's right, you don't have to cook your own meals over the fire. Plus, previous guests say the food is top-notch!
12. This luxe camper made for beautiful sunsets in Tanay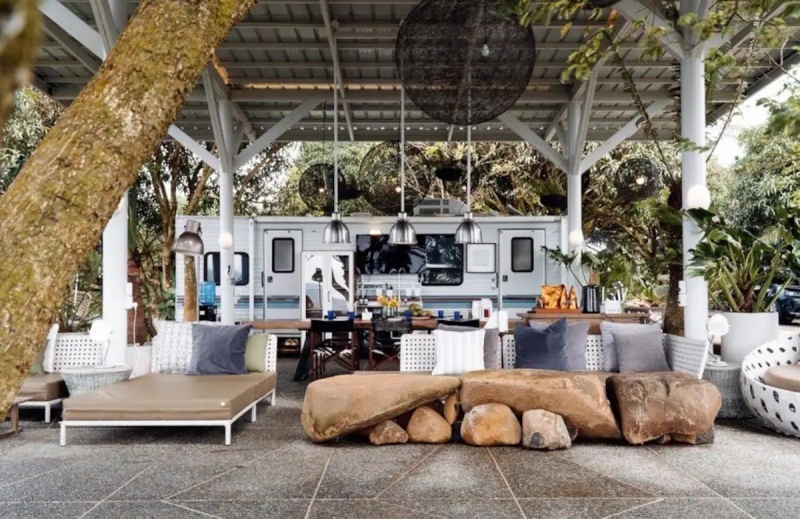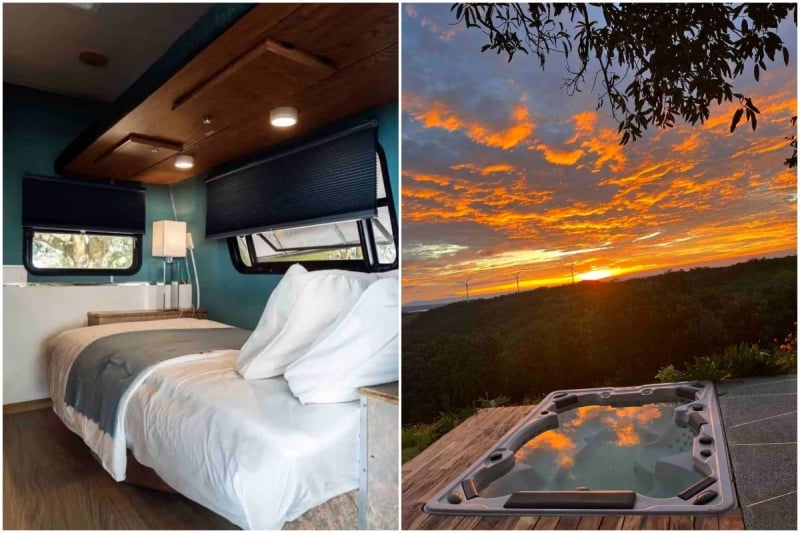 Listing name: Experience Luxury+Camping
Listing type: Camper/RV
Max. no. of guests: 6
No. of bedrooms: 2
Travellers who crave nature will adore this wonderfully secluded camper surrounded by nothing but mountains, lakes, windmills, and mango trees. One of the best campsites near Manila, this beautiful Airbnb trailer sits on a 16-hectare farm in Tanay. Campers get to slow down, breathe the fresh mountain air, and watch magnificent sunsets over the Sierra Madre mountains, Laguna Lake, and Pililia Wind Farm.
Hosts are generous with luxury amenities, from a hot tub overlooking great views to comfortable bedrooms with air-conditioning. Best of all? Fun activities in nature abound, including bird watching, trekking, and even golfing nearby.
Also read: 12 Airbnbs in Tanay That Are Perfect for a Weekend Getaway
Make sure to bookmark these Airbnb campsites near Metro Manila for when it's safe to travel again. For more nature retreats on Airbnb, check out our recommendations for trailers, farm stays, and tropical homes as well. 
Got a property you'd like TripZilla to feature? Inquire with us here.
---
This article contains affiliate links. When you book through these links, we may earn a small commission at no additional cost to you. All images courtesy of the respective property listings.