Sometimes, all you really need is your own company. And amazingly, many explorers in the Philippines agree! 
New Airbnb data reveals that Filipino travellers are increasingly going solo, as solo travel by Filipinos on the platform increased over 185% year-on-year in 2022 as compared to 2021. To support Airbnb's growing community of solo travellers, Airbnb has expanded its dedicated Solo Traveller Safety feature to over 50 languages, including Tagalog. With this, solo travellers can access expert tips, share their reservation itinerary with loved ones, and add an emergency contact to their profile.
Truly, there's nothing like the complete freedom of globe-trotting on your own. But you'll have to travel smart, too! For budget-conscious backpackers in the Philippines, choosing a private bedroom to rent on Airbnb is much more practical than renting an entire house on their own. At an average rate of approximately ₱2,200 per night, private rooms on Airbnb are an increasingly popular option amongst solo travellers.
On the hunt for your next solo sojourn? From nature-inspired huts near surf spots to breathtaking domes with rooftop vistas, here is a selection of value-for-money private rooms on Airbnb that offer solo travellers an affordable and authentic way to explore their next destination in the Philippines.
Also read: These Pinay Travellers Share Their Favourite Destinations for Solo Travel in the Philippines
Top Airbnb rentals in the Philippines for solo travellers
1. This nature-inspired hideout in the surfing capital — Siargao Island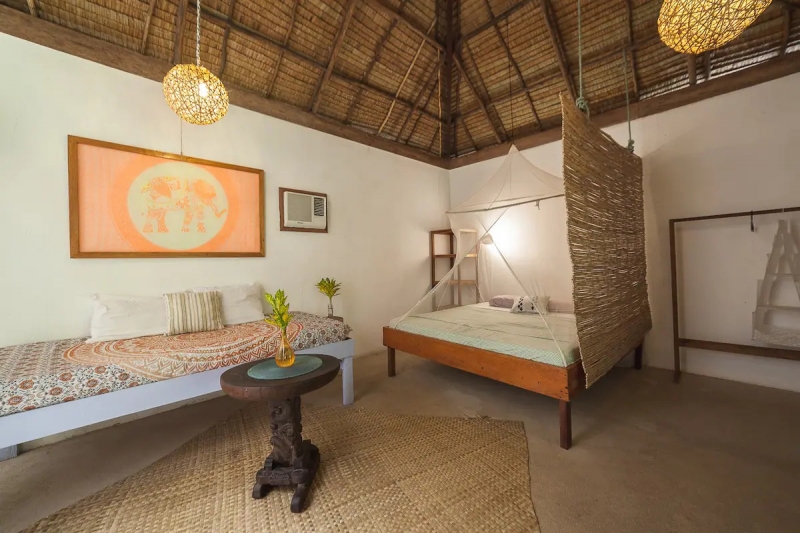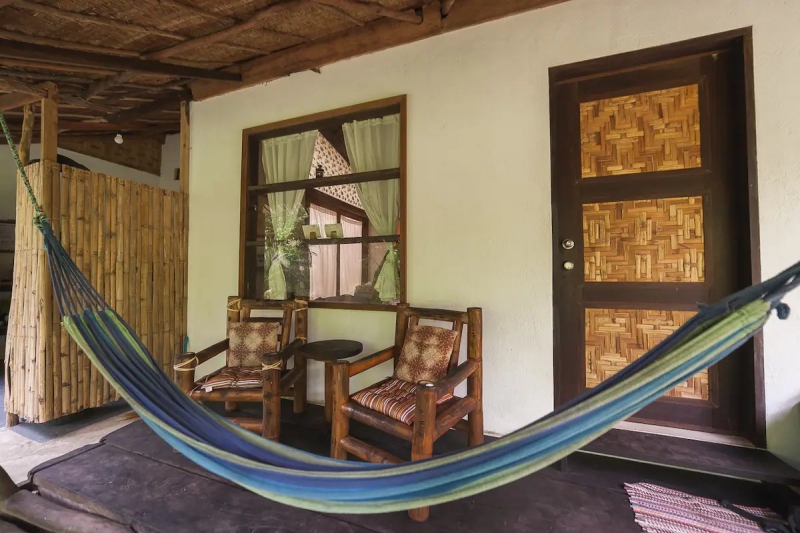 Listing name: Malijon Garden Cottages – Ocean Cottage
Listing type: Private room in a bungalow
Max. no. of guests: 2 
If you want to indulge in a solo tropical adventure, check out this cosy room in a cottage in Siargao. A haven for beach lovers and surf enthusiasts, this tropical Airbnb in the Philippines is located just a stroll away from the famous beaches, cafes, and surfing spots in the area. The bonus: your Airbnb Host is committed to ensuring each stay is eco-friendly, so be sure to separate your trash and refill your own water bottles on site!
Also read: 15 Beautiful Airbnbs in Siargao to Complete Your Island Experience
2. This colourful home in the heart of the city — Cebu City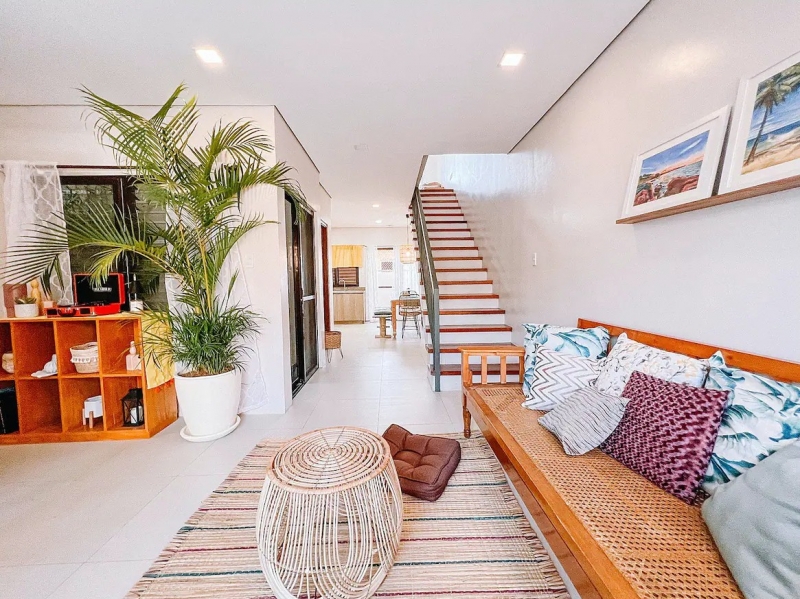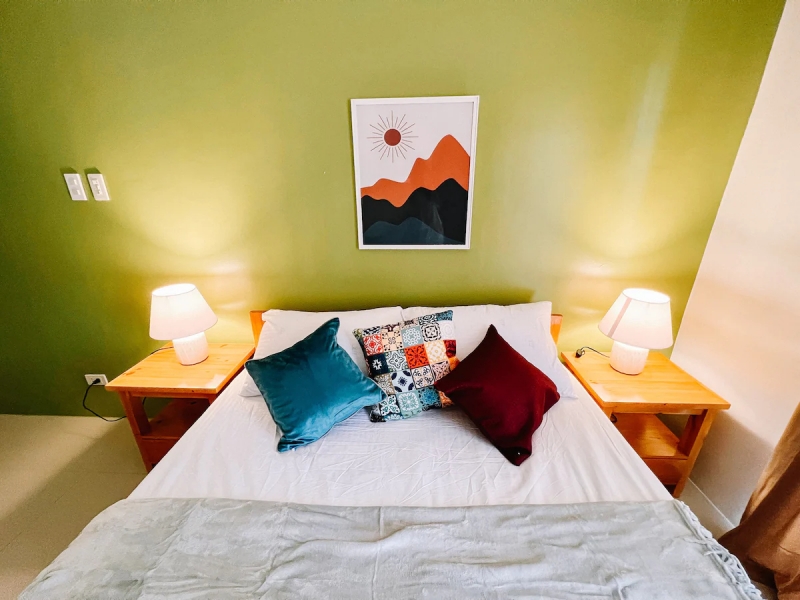 Listing name: Hooga Home Room 4 Sanson Road Near IT Park
Listing type: Private room in a home
Max. no. of guests: 2 
Immerse yourself in the captivating ambience of the Queen City of the South while enjoying the comfort of this delightful private Airbnb room. Situated near vibrant lifestyle districts, trendy restaurants, and charming cafes, you'll have everything within reach to make the most of your Cebu vacation. 
Planning to explore the best diving and snorkelling spots in the province? What makes this experience even more special is your Airbnb Host, who is an avid scuba diver. Take advantage of her vast knowledge and expertise to uncover the hidden gems of Cebu's diving scene.
Also read: 14 Airbnb Homes in Cebu for Your Next Getaway
3. This cosy attic studio for a tranquil respite — Iloilo City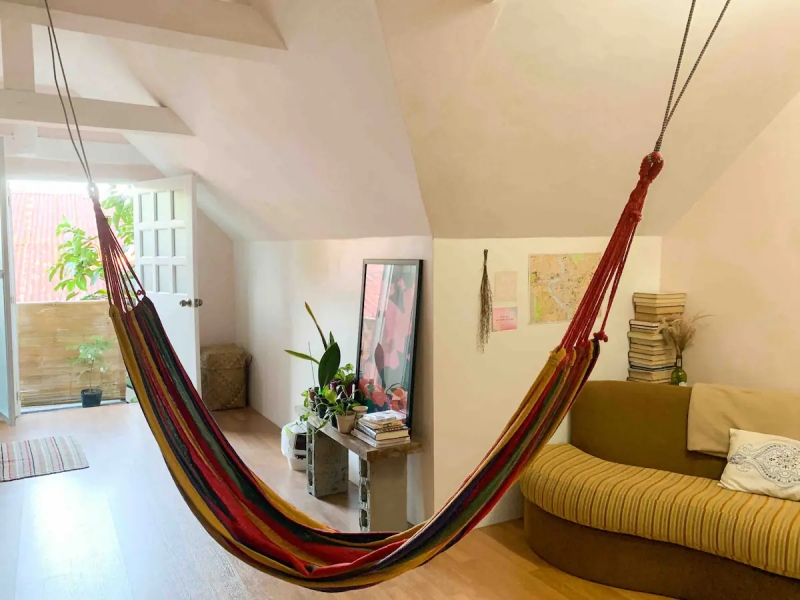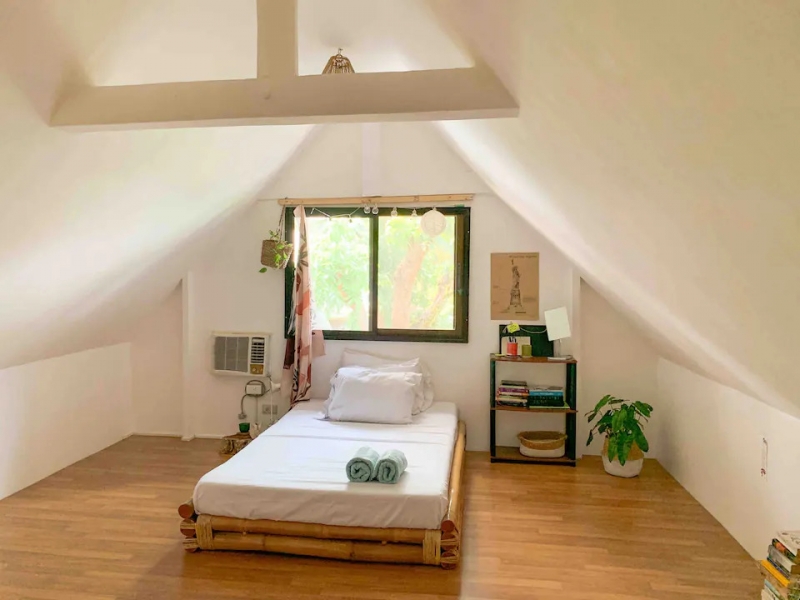 Listing name: Cozy Homestay in an Attic Studio
Listing type: Private room in a home
Max. no. of guests: 5 
Relive the nostalgia of a classic Western movie as you claim your own attic room in this charming Iloilo home. While the entire house is a shared space, you'll enjoy the attic's ambience and aesthetics. During your stay, make sure to indulge in Ilonggo restaurants, local art museums, and historic churches. And if you're after the best-kept secrets in the city, then check in with your Airbnb Host, who can share more local hidden gems with you!
4. This quiet nipa hut for beach lovers — Panglao Island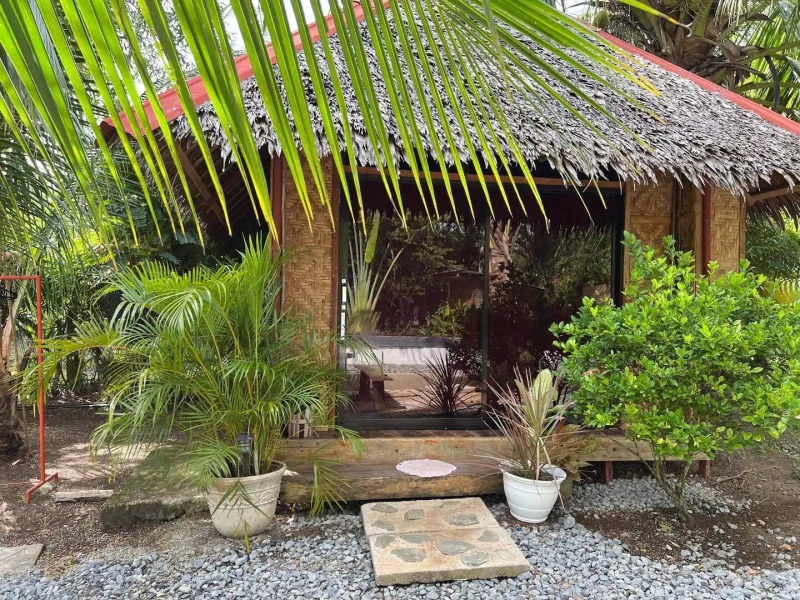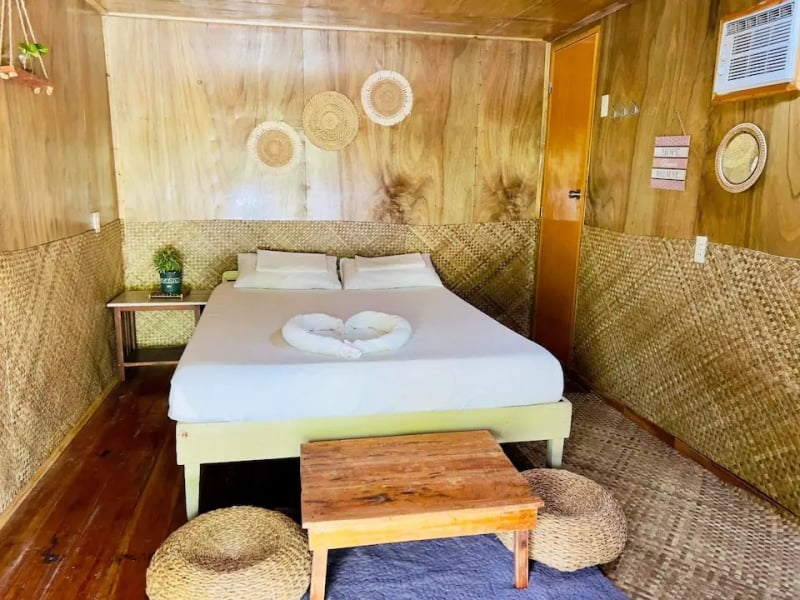 Listing name: Pool View Vacation Stay
Listing type: Private room in a bed and breakfast
Max. no. of guests: 2 
Immerse yourself in nipa hut-style living on Panglao Island in Bohol. This charm-filled Airbnb stay embraces the tropical paradise that surrounds it and boasts a prime location just minutes away from three famous beaches: Alona Beach, Dumaluan Beach, and Amarele Beach. Enjoy an unforgettable solo getaway, where you can disconnect from the hustle and bustle of city life and spend your days fully embracing the island's serene beaches.
Also read: 8 Bohol Airbnb Rentals to Book for a Vacation in Central Visayas
5. This boutique homestay in the mountains — Baguio City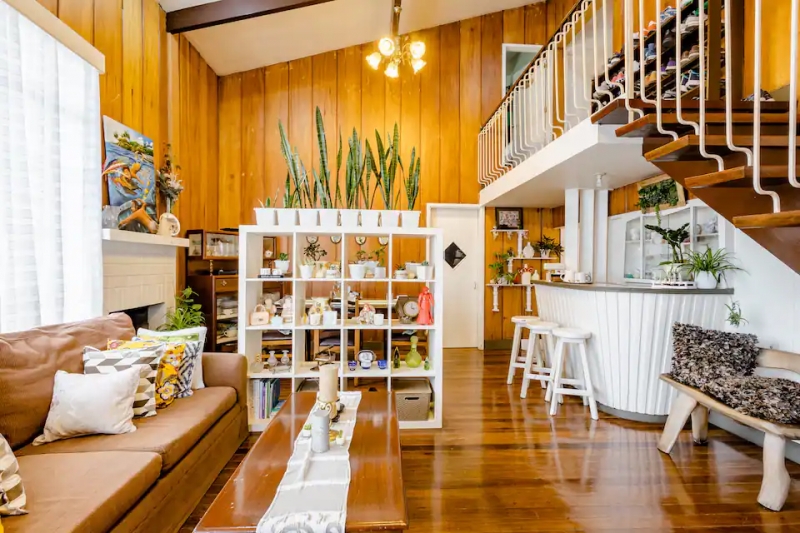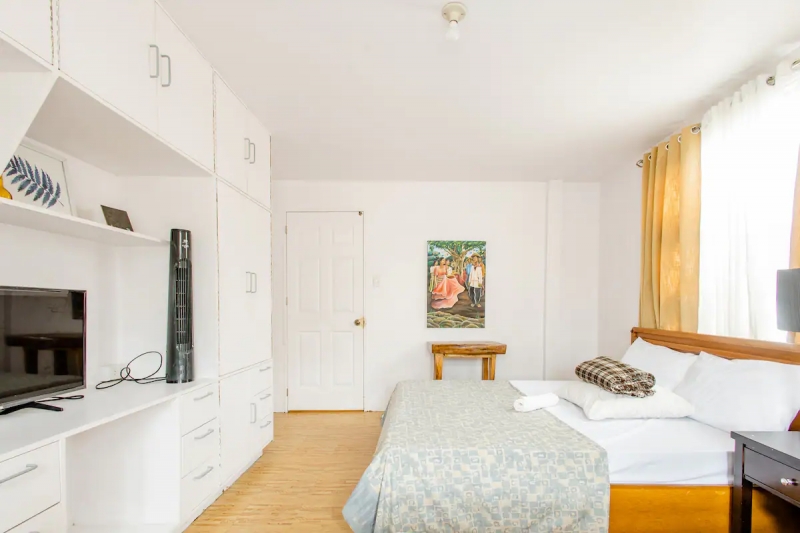 Listing name: Traveler's Nest -Home Sweet Home Boutique Homestay
Listing type: Private room in a home
Max. no. of guests: 2  
Savour the cool breeze of Baguio while enjoying a freshly brewed cup of coffee or hot cocoa, in this charming boutique homestay in the mountains. The charming interiors, coupled with the breathtaking view of the summer capital, set the perfect scene for a weekend getaway. This is a great budget-friendly stay for travellers looking to explore Baguio's popular spots, while also offering a cosy retreat.
Also read: Where to Stay in Baguio: 25 Airbnbs for All Budgets
Ready to embark on your solo adventure? Head over to Airbnb and start looking for your favourite private rooms in and beyond the Philippines!
---
Information extracted from a press release issued by Airbnb.