Whether you're a seasoned snorkeler or a beginner, the Philippines sees no shortage of breathtaking diving and snorkelling spots to explore. From swimming with gentle giants like reef sharks to encountering schools of fish and vibrant coral reefs, unforgettable snorkelling experiences await you among the country's tropical islands. Here, we round up some of the best snorkelling spots in the Philippines for your aquatic adventures!
Also read: Snorkelling 101: 5 Survival Tips to Keep in Mind
Best snorkelling spots in the Philippines
1. Balicasag Island, Bohol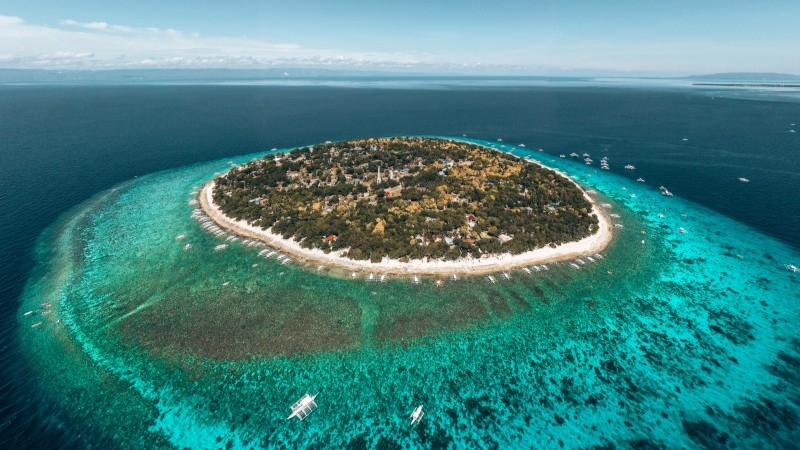 Balicasag Island in the Province of Bohol boasts spectacular diving and snorkelling spots for adventurous travellers. This small and almost perfectly circular island is located off the coast of Panglao Island, offering crystal-clear waters and an incredible underwater wonderland of various marine life. Some of the best dive points on the island include Balicasag Marine Sanctuary, Turtle Point, Royal Garden, and Black Forest. 
2. Moalboal, Cebu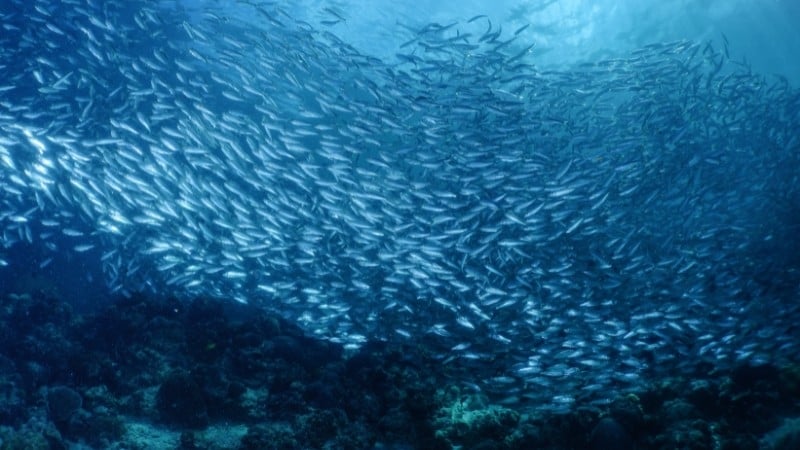 Moalboal is no stranger to locals and international tourists seeking to explore the depths of the ocean and discover hidden aquatic gems in Cebu. This tiny island paradise, located off the coast of Panagsama Beach, is home to one of the most sought-after attractions, Sardine Run, where millions of sardines swim in unison. Aside from offering incredible views of this species, snorkelers can also catch sight of sea turtles, colourful reefs, and other exotic aquatic animals. 
3. Hundred Islands National Park, Pangasinan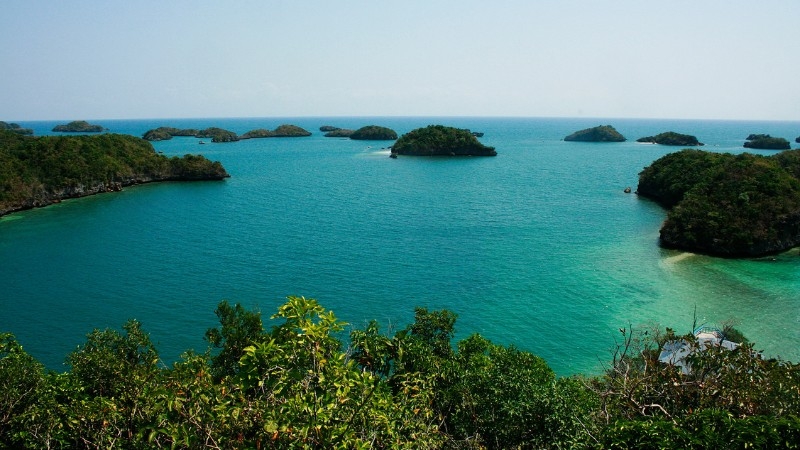 When in Pangasinan, do not miss out on the ever-so-popular Hundred Islands National Park in Alaminos City. A tropical paradise consisting of 124 magnificent islets sprinkled across the Lingayen Gulf, it's a mini representation of the entire Philippine archipelago. For your water-based recreational activities, check out Governor's Island, Quezon Island, and Giant Clams Sanctuary among many others. 
Also read: Underrated Northern Luzon Destinations Worth the Road Trip
4. El Nido, Palawan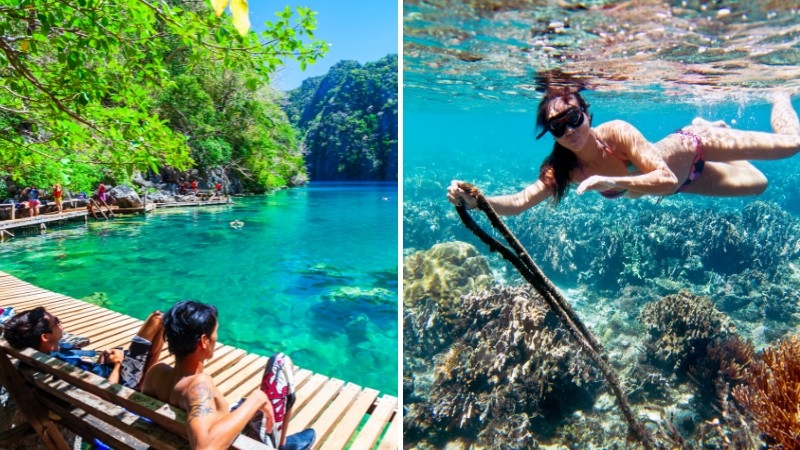 Of course, this list of the best snorkelling spots in the Philippines wouldn't be complete without putting a spotlight on the world's most desirable island: Palawan. El Nido is an especially ideal destination for your deep-sea exploration in this province. Here, you can expect nothing less than to be captivated by its vibrant coral reefs, and diverse aquatic ecosystems. From the famous Small and Big Lagoons to the quaint Shimizu Island, El Nido offers a treasure trove of snorkelling and diving spots for an unforgettable experience. 
5. Coron, Palawan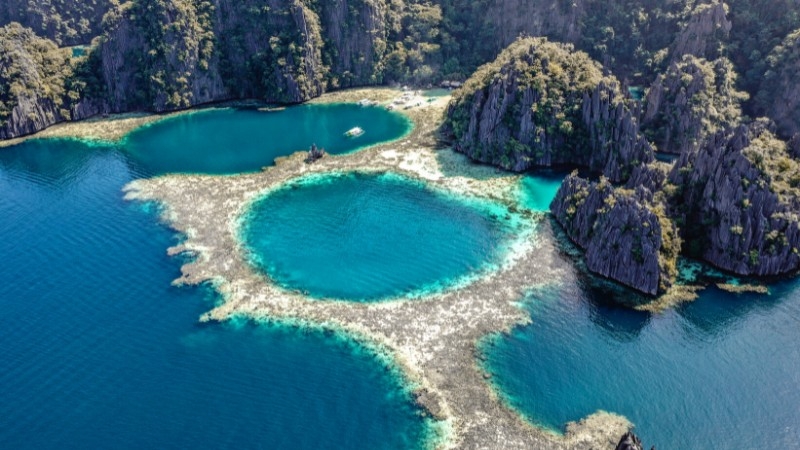 Another fantastic base for underwater adventures and an ideal starting point for snorkelers in Palawan is none other than Coron. Nestled in the northern part of the province, the island possesses white sand beaches, turquoise lagoons, majestic limestone peaks, and vibrant coral gardens. Some of the best spots to witness these natural wonders? Kayangan Lake, Twin Lagoons, and Barracuda Lake, no doubt!
Also read: How I Found Freedom as a First-Time Freediver
6. Apo Island, Negros Oriental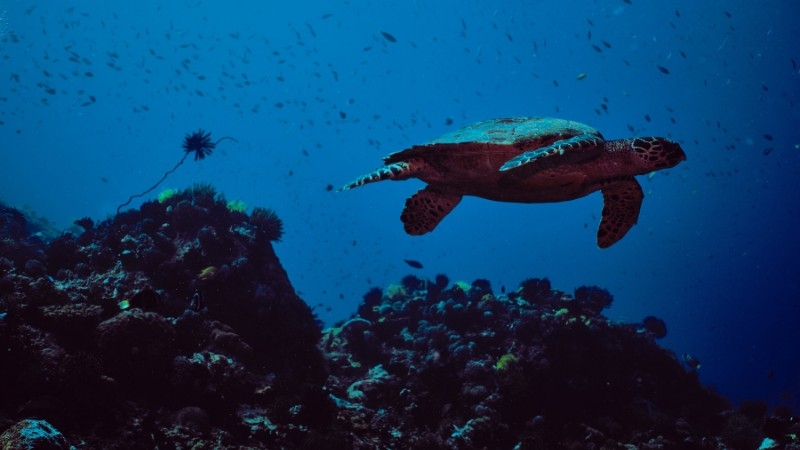 Located just off the coast of Negros Oriental, Apo Island is another one of the many snorkelling spots in the Philippines that are teeming with incredible marine biodiversity. This volcanic island is particularly famous for its thriving sea turtle population. So, you might just get the chance to swim alongside these friendly creatures! Apo Island's beauty, however, isn't limited to its flourishing marine life. It also features breathtaking vistas of its lush, green landscapes and golden sandy beaches. 
7. Calintaan Island, Sorsogon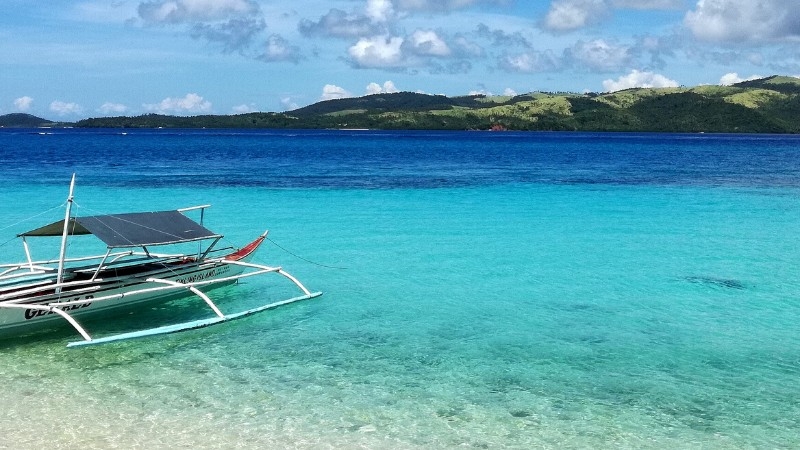 Calintaan Island is an under-the-radar gem tucked away in the coastal town of Matnog in the Province of Sorsogon. This almost-secret oasis offers a tranquil and unspoiled haven for beach lovers and snorkelling aficionados. Some of the unique features and attractions of the island include the pinkish sands of Subic Beach, its magical cave pools, and underwater sanctuaries like the Juag Cave — all of which make for a unique ocean adventure. Take us there ASAP! 
8. Anilao, Batangas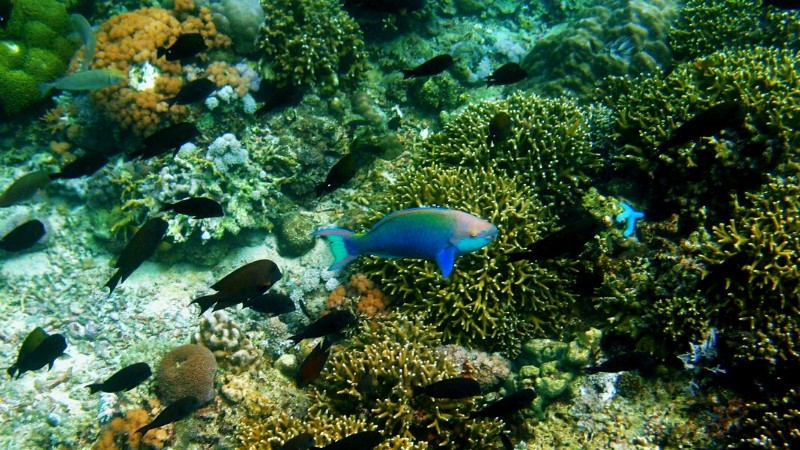 Apart from being one of the most sought-after beach destinations in Batangas, Anilao is also an ideal jump-off point for all sorts of seafloor excursions. Its clear and calm waters make it especially perfect for avid deep-sea divers, snorkelers, and even underwater photographers. If you're ever around Batangas, noteworthy spots here include Sepoc Beach, Cathedral Rock, and Sombrero Island. 
9. Puerto Galera, Mindoro
The waters of Puerto Galera feature a vast bed of multicoloured corals and anemones, home to various species of tropical fish and even reef sharks! One of the top snorkelling spots here would be Coral Garden, an ideal destination for beginners due to its shallow and calm waters. If you're on the lookout for snorkelling spots in the Philippines to kickstart your deep-sea exploration, then this is definitely one of the best options for you. 
10. Tres Reyes Islands, Marinduque
Sitting just off the coast of the heart-shaped island province of Marinduque are the Tres Reyes Islands. As its name suggests, Tres Reyes is composed of three islets: Gaspar, Melchor, and Baltazar Island. These small, uninhabited islands feature soft sands and clear blue-green waters which make it perfect for lazing around or exploring the deep sea. Additionally, the three islets are especially great snorkelling spots in the Philippines for those who prefer a more secluded and peaceful atmosphere.
Also read: 10 Water Sports & Activities in the Philippines (And Where to Try Them)

There you have it! These are just some of the best snorkelling spots in the Philippines for your next deep-sea adventure. While it certainly is an exciting activity, especially in the summertime, never forget that your safety should always come first. That said, check out our snorkelling survival tips to ensure a smooth and enjoyable underwater experience! 
---
Featured image credit: Oneinchpunch via Cava Pro