Contributed by Geeky Pinoy Wanderer
How do you even prepare for long-term travel? Well, let me tell you that it's not easy. This kind of trip is different from a regular weekend excursion. There are so many factors to consider that it may seem daunting — but fret not! It is manageable especially if you have the discipline and willpower. As I mentioned in my long-term travel story, I started dreaming of doing this once-in-a-lifetime trip after my Central Europe trip in 2016, and it took me two years of researching, planning, dreaming, and mustering the courage to finally do it.
In this blog post, I will recount the things I did to prepare for this long-term trip. I also included my personal realisations that I thought of during and after the planning phase.
Also read: 10 Questions to Ask Yourself Before Going on a Long-Term Solo Travel
Challenges I initially encountered
My pre-trip problems almost spiralled out of control.
I encountered some roadblocks that nearly delayed this trip. I transferred to a different account at work after some problems with my former one, then my mother nearly lost her job early 2018, and I used part of my savings to pay off something family-related. Thank God all these problems got resolved just in time and I was able to proceed with what I initially planned.
How to prepare for long-term travel: My timeline
Two years before travelling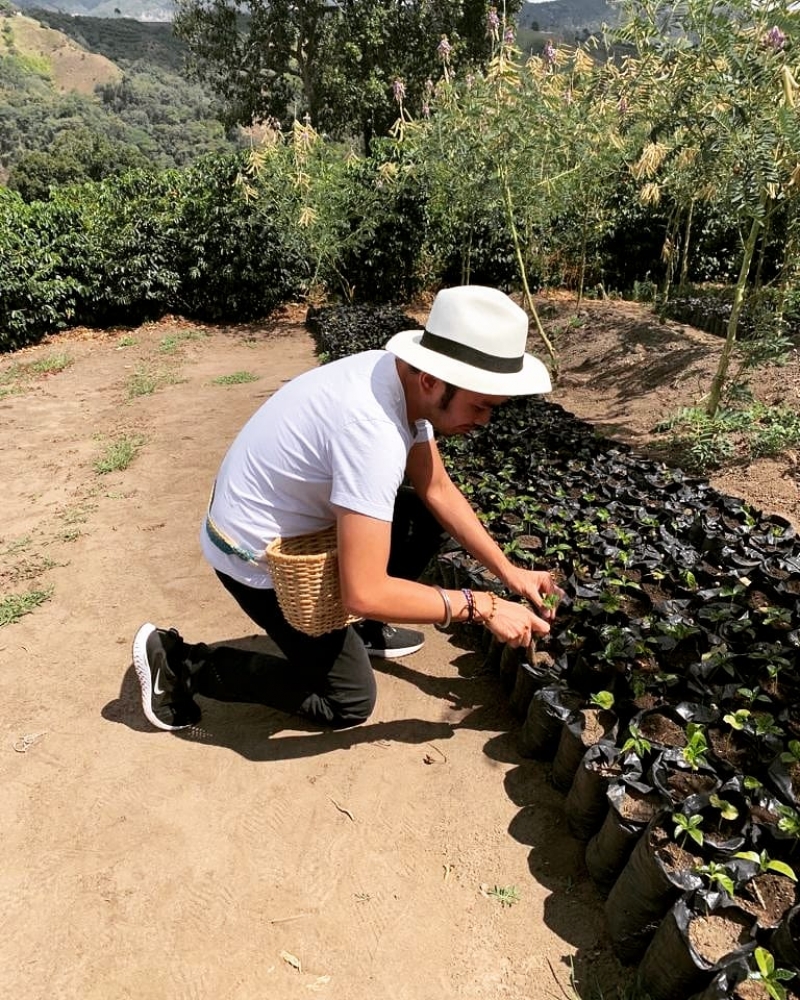 I started researching about long-term travel. I did this immediately after returning to the Philippines from my Euro trip last 2016. This included reading blogs, especially those of Filipino travellers who did it before me. From the information that I found, I also started putting down a possible itinerary. I knew that I wanted to visit as many countries as possible, and if I could get a Schengen visa, then I could visit many European countries. So, I included it in my initial plan. Aside from that, as a Spanish speaker, I always wanted to visit Latin America That was another continent I added to the list.
I started forecasting my budget. I also calculated my projected salary until the time I resigned. Thanks to my TL who shared her excellent budget excel sheet, I was able to forecast the budget that I would have saved by the time I left the Philippines.
I started looking for extra work. Lastly, I also conditioned my mind to save money and not spend on unnecessary things. On top of that, I looked for side hustles so I could have extra cash. For example, my sister used to sell perfume and I helped her sell them in our office. Plus, I taught basic Spanish to friends for a fee.
One year before travelling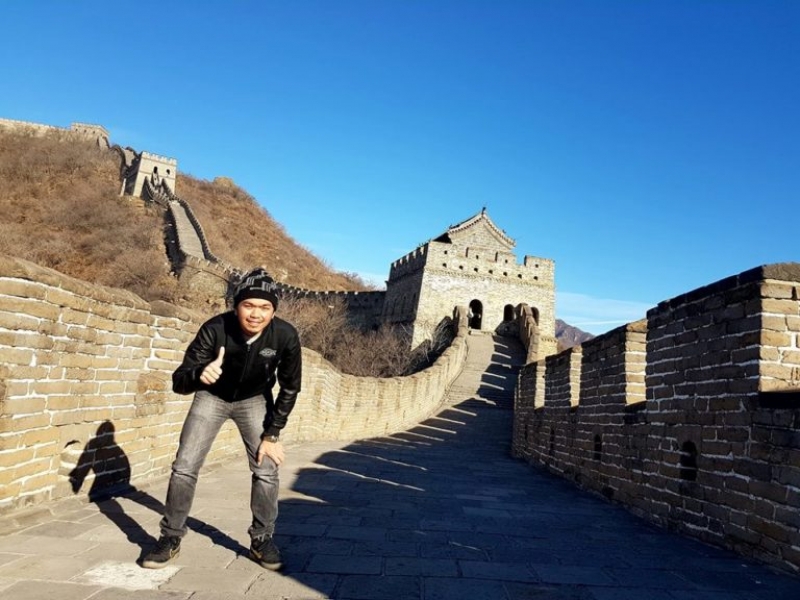 I visited other visa-required countries in Asia and Oceania. I checked countries that I could still squeeze in before I left. For me, it was essential so that I could still feel how it is to travel, as well as to keep the flame alive. So during my last year of work, I travelled to Myanmar, Australia, and Mainland China. It was necessary that I travel to China and Australia because both countries are not visa-free, and it will be hard for me to get a visa once I resigned from work.
I continued saving and side hustling. I received some extra cash after one sector of our account closed and all of us received compensation. Plus, after the revised tax system in the Philippines that started in early 2018, I was receiving at least US$100 more per cutoff. And lastly, I stopped using my vacation leaves unnecessarily because I planned to convert them to cash when I resigned from work.
I informed my family about my travel plan. I only informed my parents about my trip once I was sure that I would proceed with my travel goals and had a significant amount of savings. They didn't understand it at first, but they gradually accepted it in the end.
I kept myself travel-inspired. During this time, I read so many blogs and devoured so many travel inspiration to keep me inspired.
Six months before travelling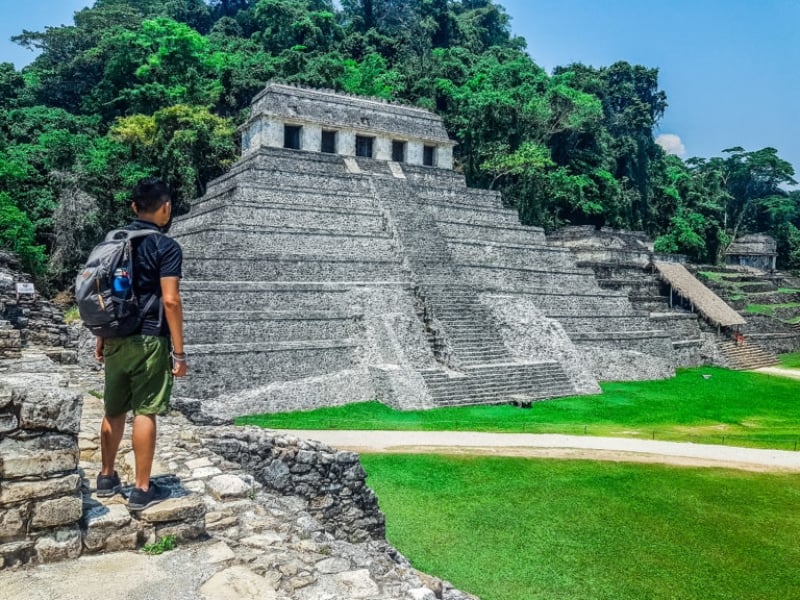 I applied for a US visa. This was a make-or-break deal because my Latin America plan was dependent on the approval of this visa (Filipinos can use a US visa to enter all Central American countries). In the end, my application got approved and I started finalising my itinerary.
I started buying essential travel items. I also started hunting for things that I needed for the trip: backpack, clothes, and gadgets. Since I started six months before my trip, I was able to buy all of these slowly and almost always from sales and promotions.
Also read: Amazing Visa Application Hacks For Filipino Travellers
Three months before travelling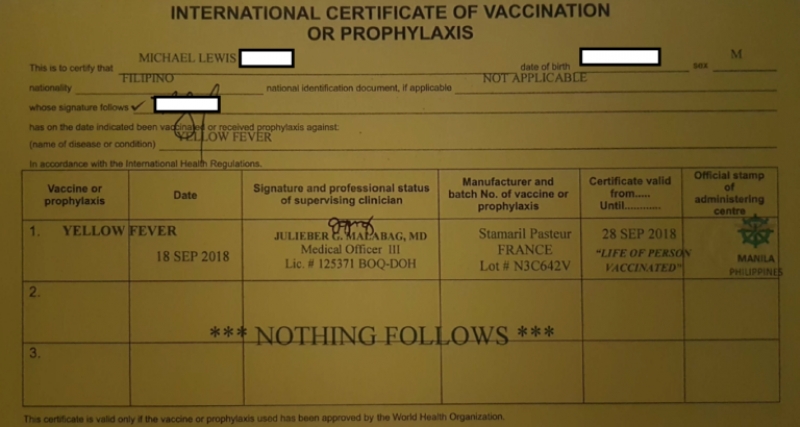 I informed my managers about my resignation. I treated my officemates as my family, too. So it was best that they knew I would be leaving. Besides, I also wanted to be professional and did not want to compromise my accounts. The earlier they knew, the better, so that they could look for a replacement. It took them until the last week of my resignation before they found one.
I applied for French Schengen, UK, Russian, and Egyptian visas. This was a big part of my preparation because my final itinerary depended on the approval of these visas, and I only had three months to do apply for all of them. I started off with the UK visa, which will always have six months of validity regardless. Then, I applied for the French Schengen visa, wherein the duration will depend on the itinerary indicated. After that, I applied for an Egyptian visa, which also has six months duration. I finished with the Russian visa, which will have the exact dates as you indicated in the application.
I got vaccinated: This needs to be done a few months before travelling because some vaccines cannot overlap with each other. The vaccines I got were for Yellow Fever, Hepatitis A and B, Cholera, and Typhoid Fever. I also got a general flu shot.
I bought my travel tickets to Asia and Europe: As much as I wanted to buy everything on promo, it was not possible because I needed to wait for the visa approvals. But once I had them, I started buying the plane, bus, and train tickets for the routes I would take in Europe, Asia, and Africa. I bought my tickets to the US and Latin America when I was halfway through my trip.
One month before travelling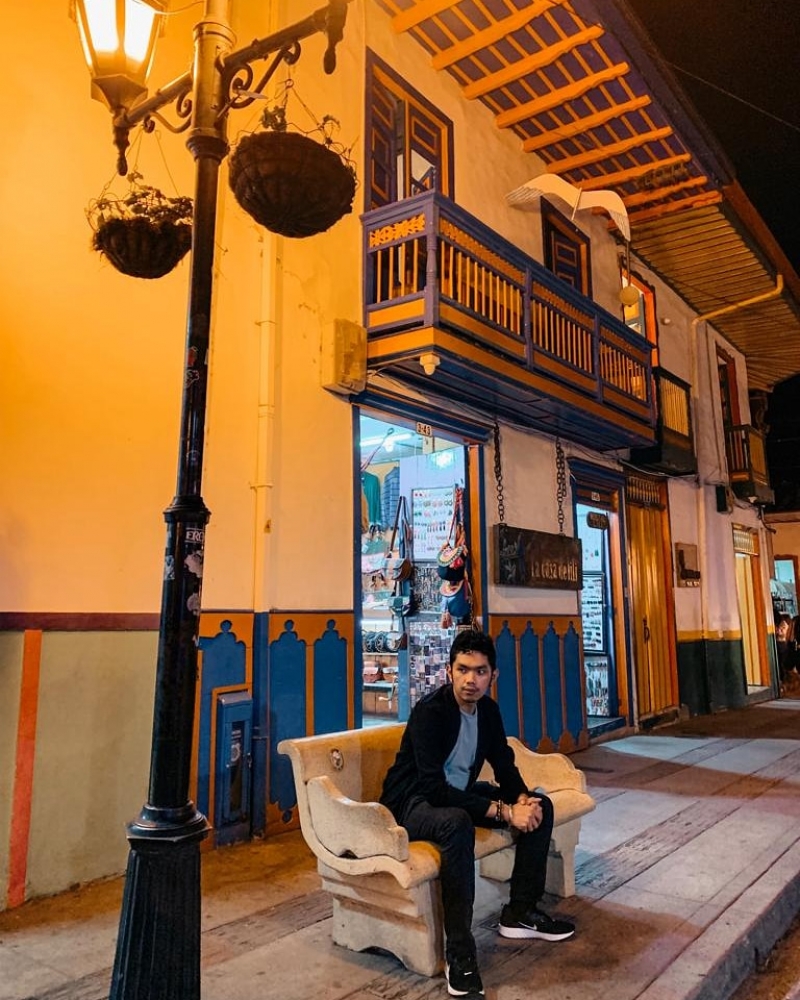 I talked to my bank account about my long-term travel. I informed my bank (BPI) about my long-term travel plans. After that, I replaced my old credit card, which would have expired in early 2019, with a new one. Aside from that, I also replaced my old Cirrus card with an EMV-enabled Mastercard. With this, I could withdraw in any ATMs around the world, as long as it had a Mastercard logo (I only encountered a problem in Bulgaria and Nicaragua with this card, but overall it was really handy).
I applied for an Indian e-visa. This was the easiest visa application that I had. They granted the e-visa in less than 24 hours!
I had a general health check-up: I did this while I still had my health card from my work. The tests were: X-ray test, blood test, internal organs check, and HIV test, Aside from that, I made sure to get all the prescriptions from a doctor for all the antibiotics I would need. I got paranoid after the deadly traveller's diarrhoea I experienced during my first trip to India, so I made sure that I had all the necessary medicines to combat it. It saved me when I contracted it in Mexico later.
One week before travelling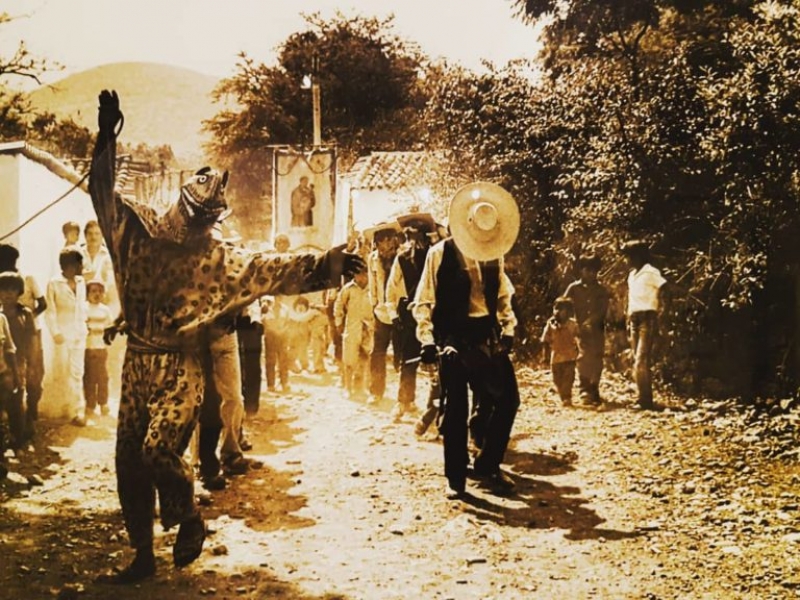 I did some last-minute shopping for travel essentials. A week before my departure, I made sure that everything on my checklist was in order. I prefer to buy things when I am still at home rather than when I am abroad, especially medicines.
I had a despedida with my family and friends. Since I planned to be away for a long time, I made sure to visit my closest friends and family, and have my moments with them. Good thing I did, because my initial eight-month trip turned into more than a year-long journey and may extend indefinitely.
Also read: From Employee to Digital Nomad: My Journey, Struggles & Tips!
My long-term travel preparation tips
Make sure you are prepared mentally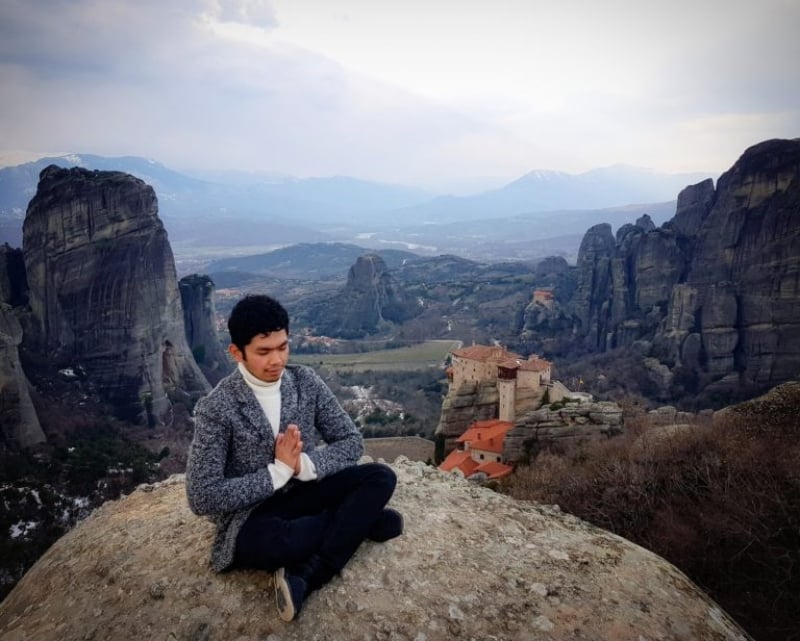 As I mentioned, long-term travel is way different from a short excursion. First of all, you will be away from your family and friends for an extended period of time. Not only that, most of the time you will be alone, which sucks when you get sick or depressed as you have no one but yourself.
You also need to be comfortable with being uncomfortable. When you travel long-term, you will most likely stay in hostels and have no privacy, be tired most of the time, and feel stressed from constantly planning and moving. Nevertheless, these are hurdles that are easy to overcome. And I assure you, the reward that you will get in the end is priceless.
Save more than what you anticipated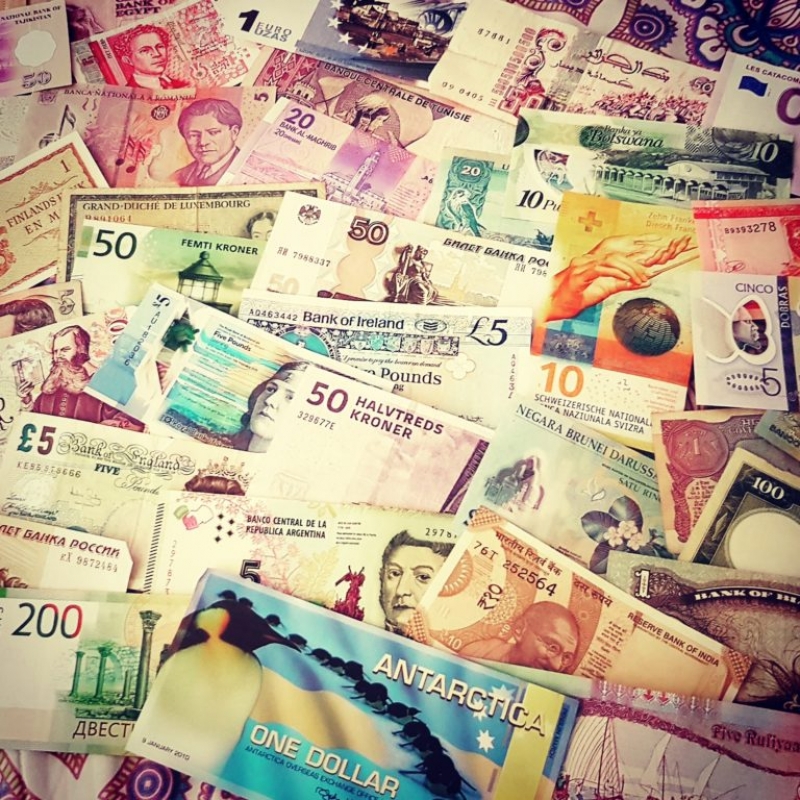 Even if you think you have enough budget when you hit the road, I still urge you to save more money. It is never a bad idea to have extra dough — you never know what will happen! Besides, you will not want to return to your country of origin poor and penniless. Please don't do that to yourself!
Get a US visa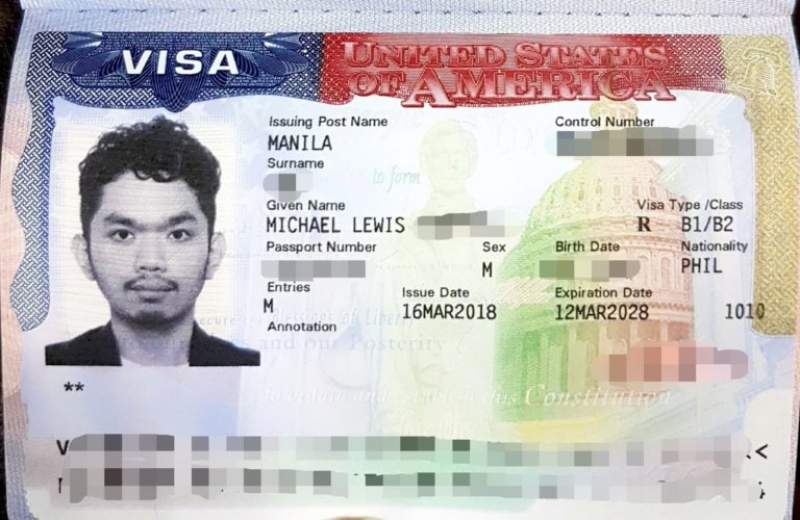 This is important for us citizens of third world countries who need visas to travel to many places. Some countries accept the US visa as a substitute for their own visa. So with this in your passport, you can broaden the places you can visit. I personally used my US visa to tour around Central America and Mexico.
Have a general idea of how to prolong your travel budget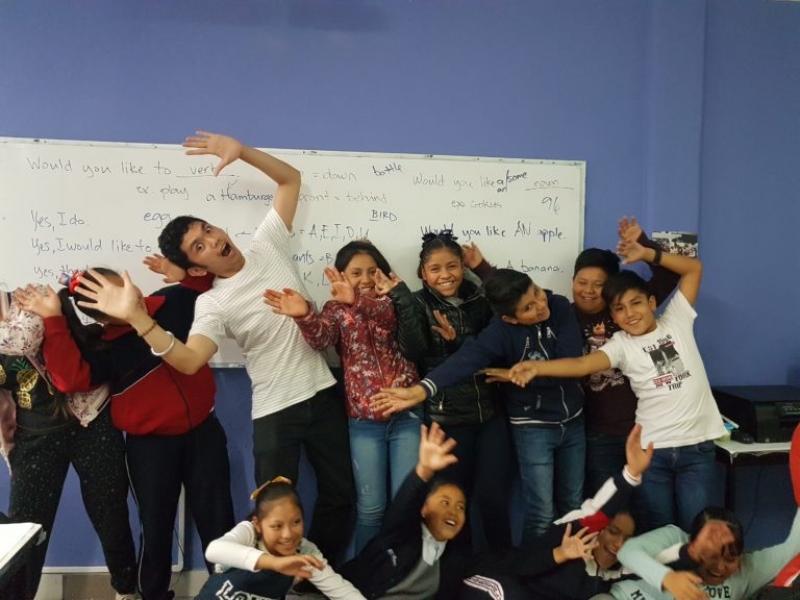 Whether you plan on working online, volunteering, or Couchsurfing on the road, you need to have an idea of how you can stretch your budget while travelling. I did all three — I now work as a virtual assistant and ghostwriter, and I can perform my tasks anywhere as long as I can connect online. As for volunteering, I registered at Workaway and volunteered as an English teacher in a school in Huixcolotla, Mexico. Lastly, I Couchsurfed twice in Guatemala and Nicaragua. Both of my hosts became good friends afterwards.
Do you also have a long-term travel dream? Tell me about it in the comments section!