What would you do if you won the lottery?
Some would say they'd buy a car. Others would rather spend their money on an investment, like a house and lot. Another famous answer is: "I will travel the world."
If everyone had all the money in the world, our airports would surely be full of wanderers every second. Don't we all dream of travelling overseas? But while dreaming is free, we are often hindered by disappointing truth in life — earning money is hard! Thankfully, you don't have to spend a fortune to reach your travel goals. Here are some overseas destinations you can travel to with a budget of less than ₱20,000.
Also read: Top 10 Budget-Friendly Destinations Outside Southeast Asia for Filipinos
1. Taipei, Taiwan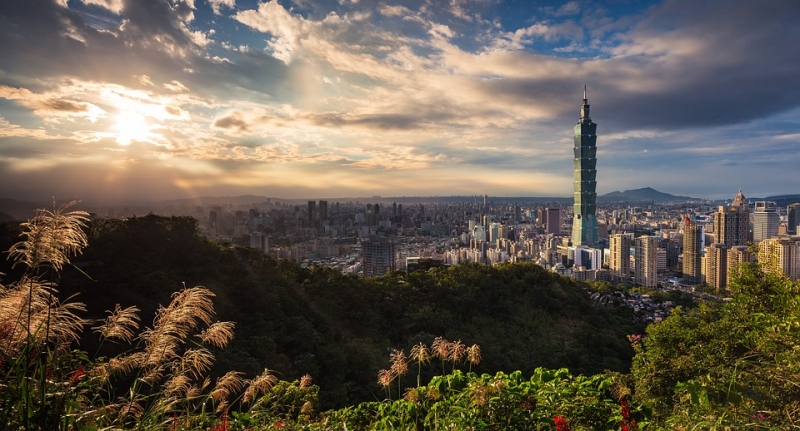 Since Taiwan has become visa-free for Filipinos, many of us have wanted to visit the country. Well, why not? You don't have to hit the jackpot to travel to Taipei. Hotels there are as cheap as ₱1,000, while hostels can cost only ₱350. Don't worry about food expenses either, as you can survive a whole day with only ₱300. Personally, I'd love to try the original Din Tai Fung (costs around ₱200) at Xinyi Road, Taipei.
Taipei's cheap food and accommodation are only a bonus, of course. There are several places and activities to check out in the city for an affordable price, including the Taipei 101 (adult entrance fee estimate: ₱170), the Yehliu Geopark (adult entrance fee estimate: ₱140), the National Palace Museum (Adult Entrance Fee Estimate: ₱420), and the lantern festival in Pingxi (adult entrance fee estimate: ₱350). For the more frugal Pinoys, there are also beautiful shrines and monuments to see. The Chiang Kai-shek Memorial Hall, Sun Yat-Sen Memorial Hall, Dalongdong Bao'an Temple are only a few places in Taipei you can visit for free!
Shoppers would also enjoy Taiwan's night markets. The Shilin Night Market is the most famous night market in Taipei, but you can also opt to go to other night markets such as the Ningxia Night Market, Huaxi Night Market, Raohe Street Night Market, and Linjiang Street Night Market. You'd definitely have to try the original bubble tea (a Pinoy favourite!), fried buns and stinky tofu. Aside from having a taste of Taiwan's local products, you can also shop your heart out for special commodities like clothes, shoes, gadgets and mobile accessories, keychains, figurines and other mementoes. Of course, all these are very affordable, but don't forget to bring out your haggling skills to snatch them at the best price! The young at heart could also enjoy Shilin Night Market karaokes, cinemas, and interesting carnival and arcade games.
Airfare: Can go as low as ₱2,000+
Also read: Our Barkada Travelled 3 Days in Taiwan & Spent Only ₱10,800 Each
2. Siem Reap, Cambodia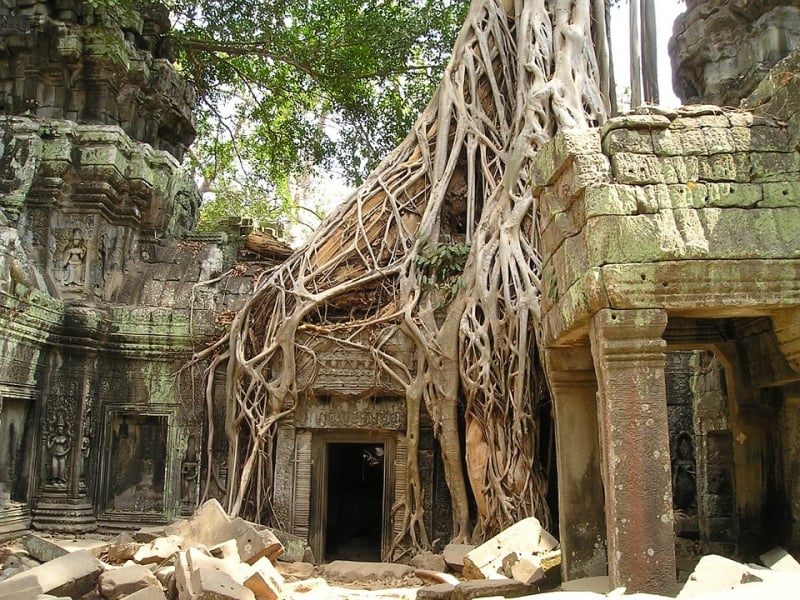 Siem Reap is the home of the largest religious monument in the world, the Angkor Wat. The religious site, which costs roughly ₱1,980 for a whole day pass, is large enough for you to take one full day to explore it.
With the prominence of the Angkor Wat, it isn't a surprise that Cambodia's religion and culture are largely witnessed by its tourists. But Siem Reap doesn't stop at its man-made structures. It also offers one-of-a-kind experiences at its lively entertainment areas like the Phare Circus. For a more natural adventure, the Phnom Kulen National Park (adult entrance fee estimate: ₱1,070) is also famous for its majestic waterfall.
For those obsessed with shopping at local markets, Siem Reap has distinct local goods including jewellry, bamboo straws, lacquer products and random knick-knacks. Not convinced yet? Accommodation at some hostels in the city can go as low as ₱300 a night. You won't go hungry either as their restaurants have meals as low as ₱100.
Airfare: Can go as low as ₱4,000+
3. Bangkok, Thailand

Bangkok has boomed to become one of the major tourist cities in the world. People love to visit this metropolis for its vivacious streets, grand temples, and mouth-watering food. Some famous grand temples are the Grand Palace (Adult Entrance Fee Estimate: ₱806), Wat Pho (costs around ₱170), and Wat Arun (costs around ₱170). Meanwhile, you can go on a shopping and food trip in Bangkok's famous shopping venues like the Taling Chan Floating Market which has delicious street food and fun souvenir items. Expect to head home with a full stomach and a bag of trinkets even with a small budget!
When in Bangkok, don't forget to try out their authentic Pad Thai for only ₱70, or Tom Yum for ₱170. You don't have to go cheap on food as you can save up on accommodation. As the city anticipates a consistent flow of tourists, there are bed spaces you can rent for as cheap as ₱170 a night.
Airfare: Can go as low as ₱3,000+
4. Hong Kong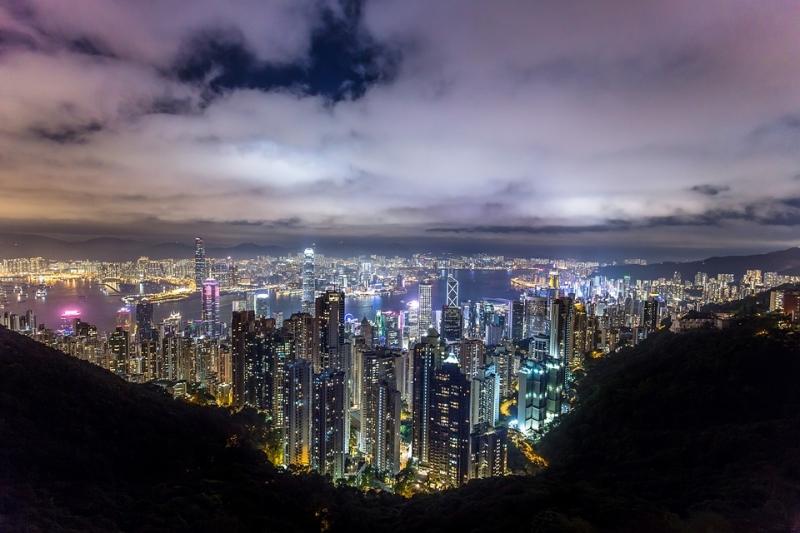 Being less than three hours away from the Philippines, Hong Kong is famous among Filipinos looking to travel abroad. The place is especially popular among families — Hong Kong is the most accessible country for a Disneyland adventure. But, even couples without children can enjoy a little romance as they watch the Hong Kong skyline turn magical during a night of A Symphony of Lights. The Big Buddha, Dragon's Back Trail, Victoria Peak and Mong Kok are also famous spots among tourists.
Hong Kong is also a great place for foodies as it has the most palatable tours ever — the Sham Shui Po Food Tour, the Central and Sheung Wan Food Tour, or the Tai Po Market Food Tour all give you a taste of Hong Kong's cuisines, culture, and history all at the same time. While an official food tour may be a bit pricey, most restaurants offer meals around ₱300. Hostels are also available around the area for a little over ₱500 a night.
Airfare: Can go as low as ₱3,000+
Also read: Hong Kong On A Budget: Travel Guide & Money-Saving Tips For Filipinos
5. Bali, Indonesia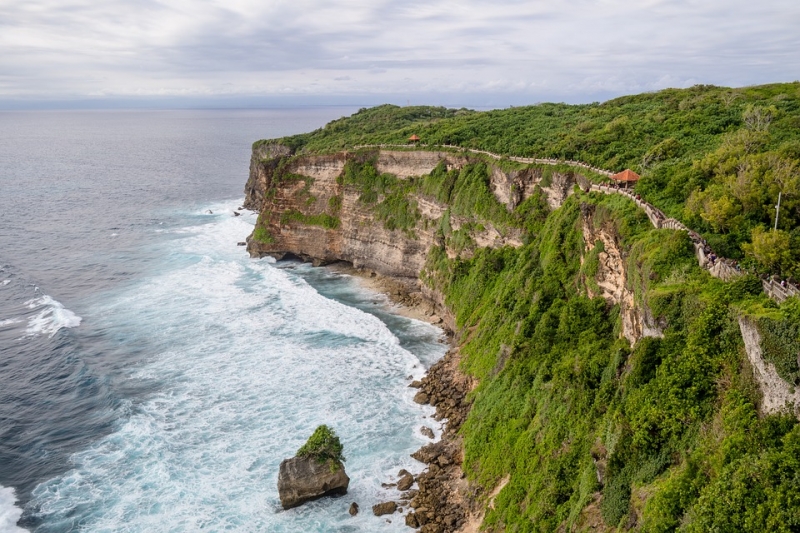 Being the world's largest island country, Indonesia is a tropical wonder. Like the Philippines, the archipelago is made of diverse groups with different cultures and languages. It's also a home to some of the world's most beautiful beaches. One of Indonesia's finest islands is Bali, which also happens to be the country's most popular holiday destination. Bali has drawn much attention for its amazing resorts, most of which have pools that overlook the lush forests of the island.
While Bali has picturesque sceneries and exhilarating activities to look forward to, it's actually still one of the cheapest places in the world to travel to. Try out their famous Luwak coffee (a cup costs around ₱200), surf their waves (surf lessons estimate: ₱1,000/hour), or explore the breathtaking landscape of Nusa Penida (adult entrance fee estimate: ₱1,700). There are budget hotels for as cheap as ₱200 per night while meals can costs as cheap as ₱100.
Airfare: Can go as low as ₱3,000+
6. Kuala Lumpur, Malaysia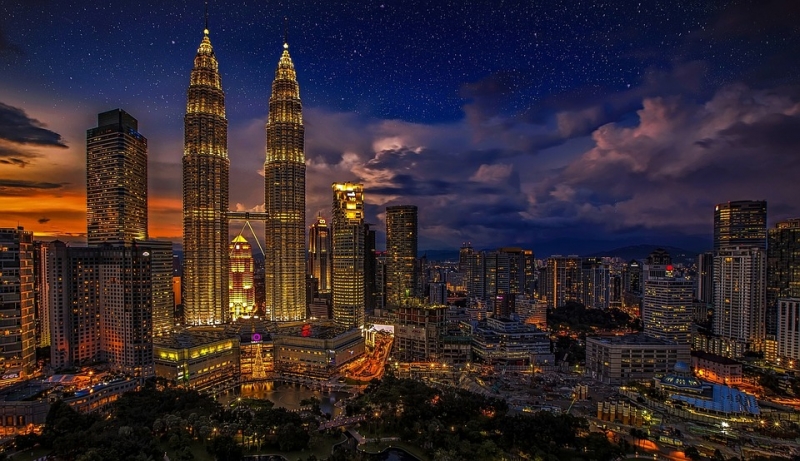 Known as one of the fastest growing cities in Southeast Asia, Kuala Lumpur has been gaining tourist attraction for quite some time now. In fact, it has become among the leading cities in the world for shopping and tourism. Hotels line up the city awaiting tourists, and some are as cheap as ₱200 per night.
Even when Kuala Lumpur gives a sense that is reminiscent of Manila, the city still boasts of unique attractions for Pinoys to revel in. Some of these are the Petronas Twin Towers (adult entrance fee estimate: ₱1,040), which is the tallest twin structure in the world, the Batu Caves, the Sunway Lagoon (adult entrance fee estimate: ₱2,200) and the Kampung Kuantan.
Airfare: Can go as low as ₱2,000+
7. Singapore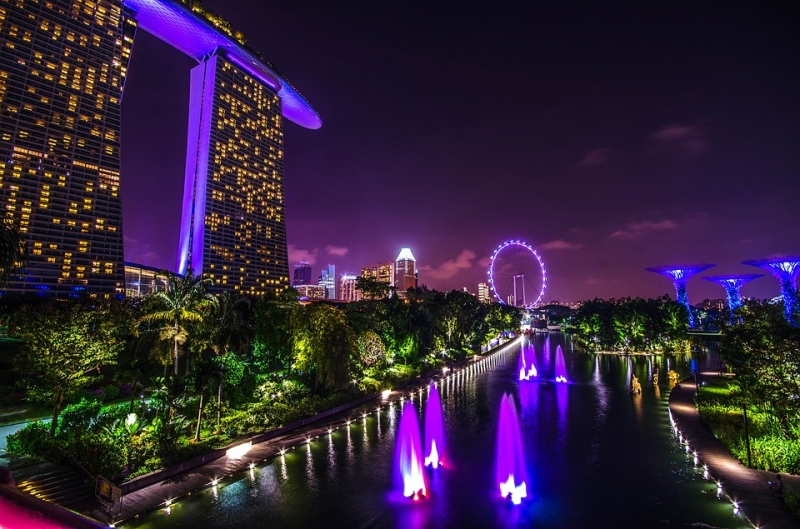 Even when Singapore is among the most expensive cities in the world, it's very possible to spend your time there with less than ₱20,000. The secret is to book a hostel in the heart of the city so you can walk around and wander through the town for free. If you're lucky, you might be able to score a place at a convenient spot with just ₱500. But don't worry if you're booked in a farther away place — commuting in Singapore isn't much of a hassle. They have special commute tickets for tourists which cost around ₱400 a day for unlimited train and bus rides.
Witness the beauty of Singapore's skyline and the Marina Bay Sands from the Esplanade Roof Terrace, or walk around Little India and indulge in their tasty Indian cuisine. Of course, it's totally worth it to splurge a bit on Singapore's attractions once you're there. Have fun with animals at the Singapore Zoo (adult entrance fee estimate: ₱1,300), visit the Sentosa Island City (adult entrance fee estimate: ₱3,000) or go around the Universal Studios (adult entrance fee estimate: ₱3,000).
Some attractions may be expensive, but they won't have to break the bank as long as you learn how to budget your money wisely. For example, if you're not picky about food ambience, meals at hawker centres can cost less than ₱100. There's plenty of FREE things to do in Singapore too!
Airfare: Can go as low as ₱3,000+
8. Hanoi, Vietnam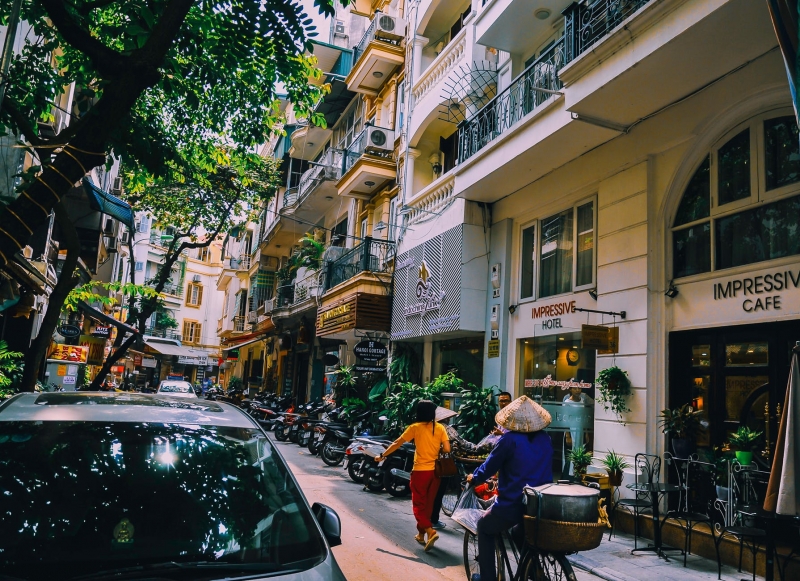 Being the capital of Vietnam, Hanoi is one of the most populated cities in the country. As it was largely built with the influence of the French Indochina colony, the city is considered as among the cultural centres in the country. In fact, it's dubbed as the "Paris of the East" as operas, luxury villas, churches, and other buildings line up its roads. The Temple of Literature, the Old Pillar Pagoda, the Presidential Palace, and the Grand Opera House are only a few of the spots in Hanoi that reveal the charm of the city's history.
Nowadays, one of its most renowned tourist attractions is the Hanoi Ceramic Mosaic Mural, a mural along the walls of the Red River dyke system, stretching over six kilometres in length. But even with these numerous attractions, some tourists decide to visit Hanoi for its modern malls.
It may be hard to believe, but it's possible to have a taste of the best of Hanoi with a small budget. Hotels around the city can go as low as ₱300, and tours don't exceed ₱1,000 either. If you're looking forward to the flavourful Vietnamese food, I have good news if you: Pho won't cost you more than ₱100. Have a budget of ₱800 a day for food, and you're good to go.
Airfare: Can go as low as ₱3,000+
9. Vientiane, Laos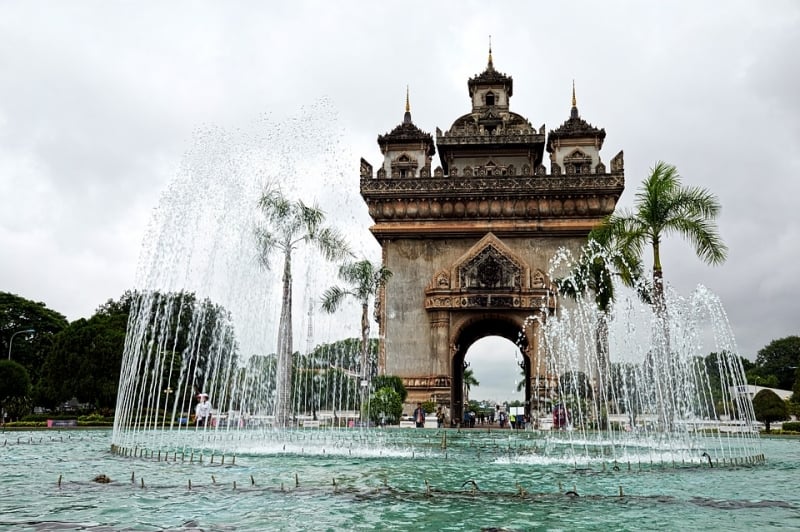 Laos may not be as heard of as a travel destination as other Southeast Asian countries, but it is unquestionably a cool place to visit if you're on the lookout for affordable and accessible foreign countries to travel to. Its capital, Vientiane, holds beautiful structures, such as the Patuxai Monument, the Pha That Luang (entrance fee: ₱30), and the Sisaket Temple (entrance fee: ₱30), that show off the distinct culture of the country.
Rivers and mountains also sprawl across Vientiane. The Mekong River is a popular tourist destination you can visit for free, and right beside it is the Chao Anouvong Park which is also free of charge. 
Hotels in Vientiane won't cost you over a thousand pesos, and you'll also find their meals as affordable as carinderia food. Overall, the cost of living in Laos won't make your head hurt, as it's almost similar to the Philippines.
Airfare: Can go as low as ₱2,000+
Also read: My 5 Days Solo Trip To Laos For Only ₱15K (All-In)
10. Seoul, South Korea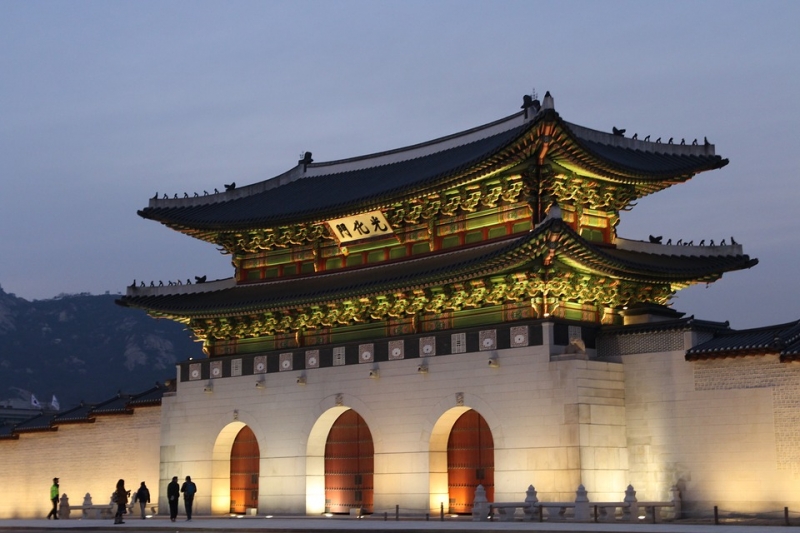 You heard me right! South Korea can be your next travel destination if you have around ₱20,000 hiding in your bank. Once you chance upon a cheap flight, you won't have to worry about going broke while overseas. Airbnbs in Seoul can cost around ₱3,000, but you can book a night in guesthouses for as cheap as ₱500.
Getting around South Korea is a bit pricier than what we're used to in the Philippines, but their public transportation is said to be among the best in the world. Make the most out of your T-Money card load and visit the Bukchon Hanok Village, Nami Island (entrance fee estimate: ₱400) and the N Seoul Tower (cable car estimate: ₱400), or shop at Myeongdong.
Surprisingly, meals in Seoul don't cost a fortune — some even go as affordable as ₱200! If you're more of an adventurer, try out their live octopus at the Noryangjin Seafood Market. But if you'd rather stay safe with Korean food you already know you love, you can find Korean barbeque buffets around the area for less than ₱600.
Airfare: Can go as low as ₱3,000+
Also read: My First Solo Trip To South Korea With ₱15,000 Pocket Money
11. Tokyo, Japan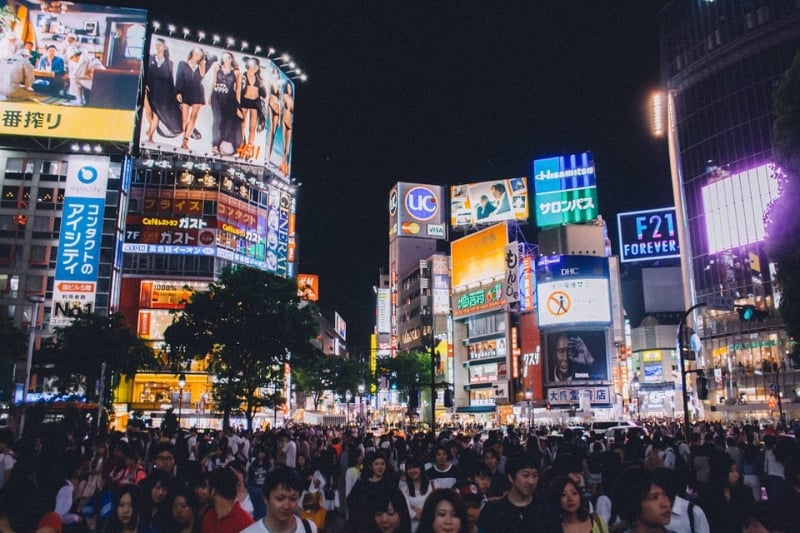 Because of Japan's impressive technology, we tend to think that it's an expensive country to live in — and it's true. Japan is expensive, but it's certainly not out of reach. So anime fans, mangga geeks, gamers, and kawaii lovers, kanpai to you! Keep your eyes open as you wait for promo flights. Aside from Cebu Pacific, Vanilla Air now flies from Cebu to Tokyo and other parts of Japan.
Tokyo is an urban jungle, bustling with the most time-conscious people going in and out of monochrome skyscrapers. Amid its busyness, Tokyo remains pleasing to the eye, thanks to its clean streets. Staying in Tokyo may be expensive, but if you take the time to search for accommodation, there are awesome deals waiting for you. At ₱1,000, you can already find cosy hostels to stay in. From your place, you can take the train to Tokyo Disneyland (adult entrance fee estimate: ₱3,600). There are also several attractions in and around Tokyo that are free of charge, like the Ueno Park, the Senso-ji Temple, and the Meiji Shrine.
Since we're talking about Japan, we can't miss mentioning Japanese food. The most affordable restaurants in Tokyo have a bar setting, but expect nothing less than authentic ramen, sushi and katsu.
Airfare: Can go as low as ₱4,000+
Also read: How I Pulled Off A 5-Day Trip To Japan With Only ₱17,000
12. Beijing, China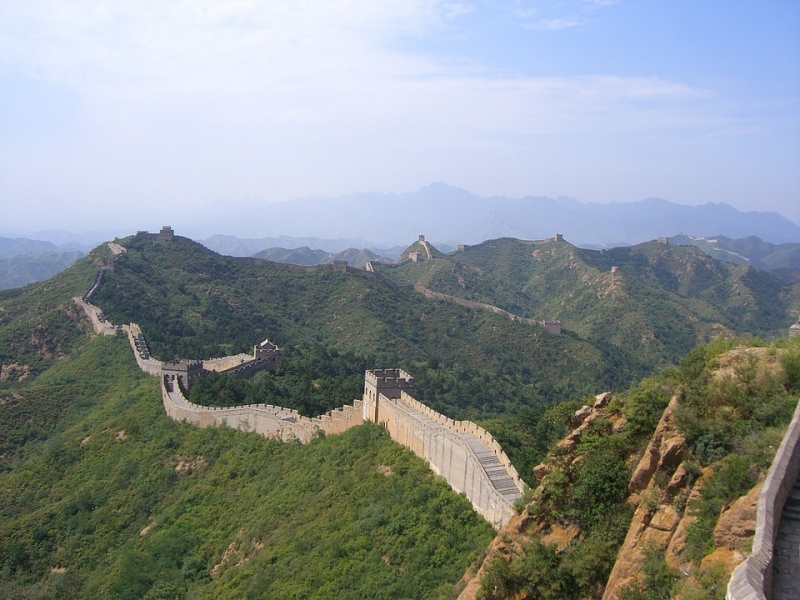 Another city outside Southeast Asia that you can travel to on a small budget is Beijing, China. This is your chance to see the Great Wall of China! You can also visit the Beijing Olympic Village, the Beijing Zoo (adult entrance fee estimate: ₱100), the Summer Palace (adult entrance fee estimate: ₱400), the Tiananmen Square and the Mausoleum of Mao Zedong.
Aside from walking, the cheapest way to get around the place is by bus or train. To take either, you'd have to purchase the Beijing Yikatong card. If you won't be staying in Beijing for more than a week, then a budget of ₱3,000 would suffice for all your commutes.
Meals in Beijing are relatively more expensive, but you can have street food for as low as ₱50. Look for inns and guesthouses around the area that cost no more than ₱700 so that you can budget your remaining money for the tourist attractions.
Also read: How We Spent Less Than ₱15K For 5 Days In Beijing, China
These are just a few of the countries you could score for a budget. If you're interested to read more, browse through some articles on TripZilla Philippines and you may see the perfect budget-travel itinerary to inspire you!