There are a few things Filipinos of a certain age can expect during the Christmas season.
Jose Mari Chan's voice EVERYWHERE.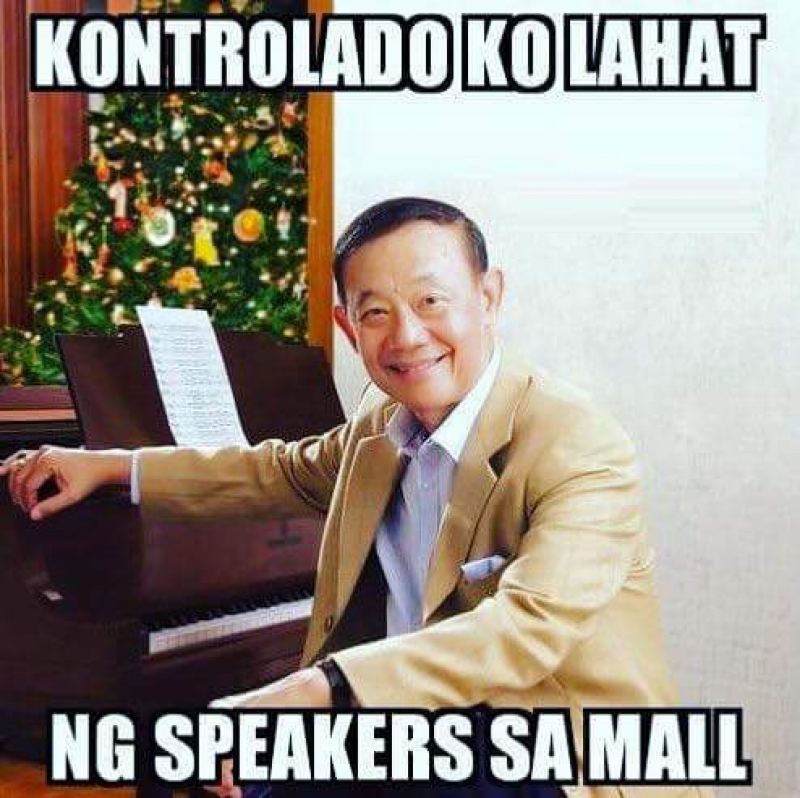 Then there's Christmas shopping and the horrid Christmas time traffic that comes with it. Throw endless Christmas parties into the mix and a jam-packed yuletide schedule is inevitable.
Let's not forget that certain well-meaning tita who always marks every family gathering with "Parang tumataba ka" or "Hindi ka pa ba ikakasal?" #hindikorinpoalam
And of course, there are holiday staycations that take up the vacation leaves we've been saving for the 'ber months. Surely you already have a lot planned on those dates, but just in case boredom strikes during the lull moments, we've got you covered.
Here's a list of shows and series you can binge-watch while chilling out.
1. Bones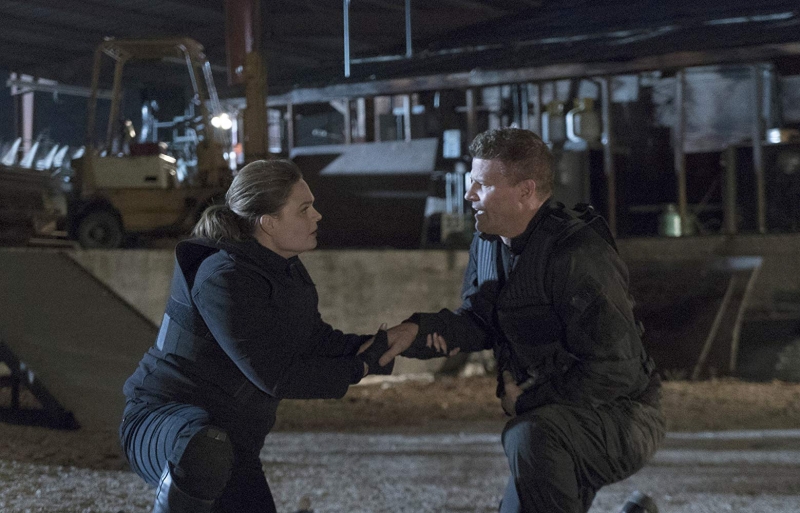 If you love mysteries, crime-solving, and dark comedy, then Bones will definitely keep you hooked. Think of it as this generation's CSI. But this time, a forensic anthropologist named Dr. Temperance "Bones" Brennan (Emily Deschanel) teams up with FBI agent Seeley Booth (David Boreanaz). Together, they figure out unsolved murders and other heinous crimes. At the same time, they try to navigate their personal lives and their working relationship, which might just level up into something else. Crime, comedy, and possibly romance? Sign us up.
2. Fresh Off the Boat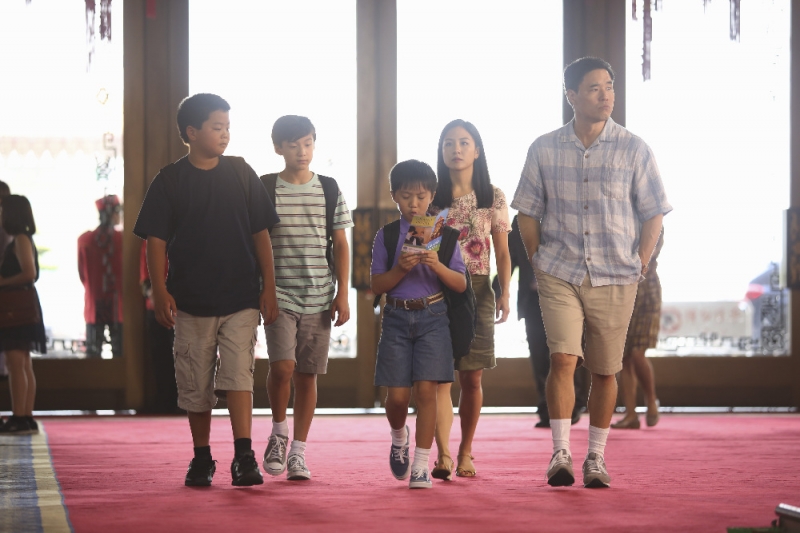 Fun and relatable, Fresh Off the Boat follows the daily struggles and triumphs (big and small!) of the Huangs, a Chinese family living in America. The sitcom brilliantly spotlights the lives of immigrants, who've moved to the United States, and presents this in the most hilarious fashion. As Asians who've fully embraced Western culture, Filipinos can't help but see themselves in Fresh Off the Boat's characters. Constance Wu, who played Rachel in novel-turned-blockbuster hit Crazy Rich Asians, also stars in the series as Jessica Huang — doting mother and devoted wife.
3. Black Mirror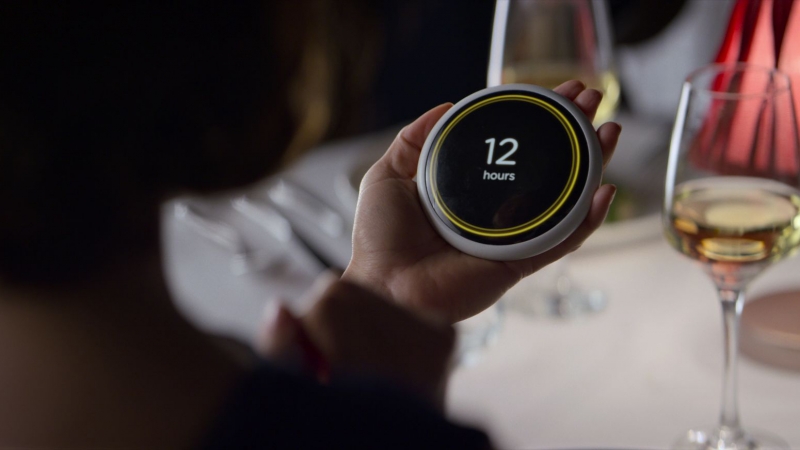 Have you ever heard of techno-paranoia? Well, that's what Black Mirror is all about. The Netflix show depicts what could happen in a world taken over by technological advancement, but is still tinged by man's weaknesses and worst traits. Every episode results in an unsettling exploration of what too much tech could do to us. The best part? You don't need to watch the series from start to end because every episode is a stand-alone story. Therefore, Black Mirror is perfect for people who can't seem to finish a series.
4. The Crown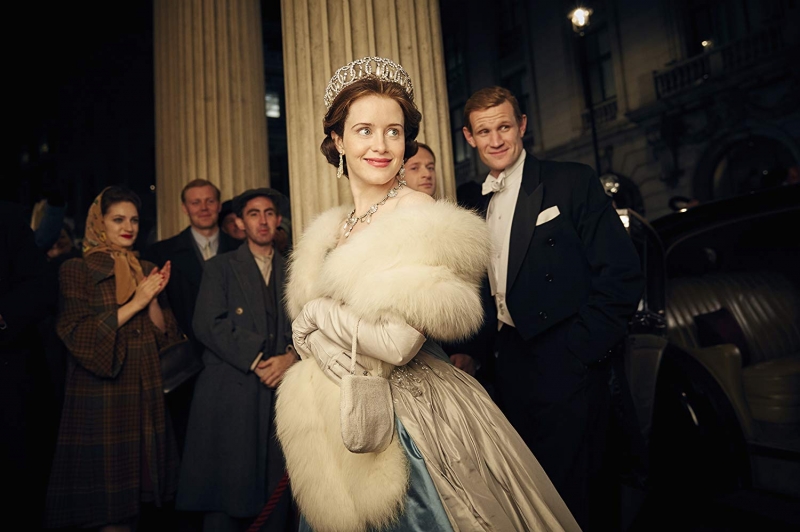 Fans of the royal family should make a beeline for this Netflix original. As the title suggests, The Crown is all about royalty. The drama portrays the life of Queen Elizabeth II (played by Claire Foy) and chronicles key points of her reign. You already know that it's going to be filled with scandals and intrigue.
5. Riverdale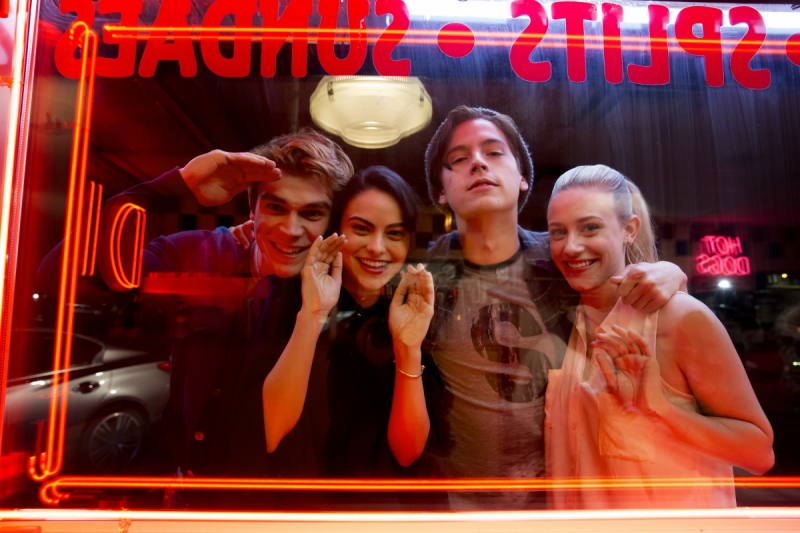 Riverdale is another popular Netflix original. It's a dark adaptation of the iconic comics, Archie. Lovers of the comic book will enjoy seeing their favourite characters come to life — especially in such an eerie setting where the plot always thickens. A lot of crime happens in Riverdale. Archie, Jughead, Betty, and Veronica always seem to be in some crisis, and watching them try to get out of whatever trouble is brewing has become a guilty pleasure for most viewers. Fair warning though, that this is technically a teeny bopper series so there's still a lot of raging hormones and petty fights. P.S. Cole Sprouse, who used to be in Disney sitcom The Suite Life of Zack and Cody, plays Jughead in the series.
6. How to Get Away With Murder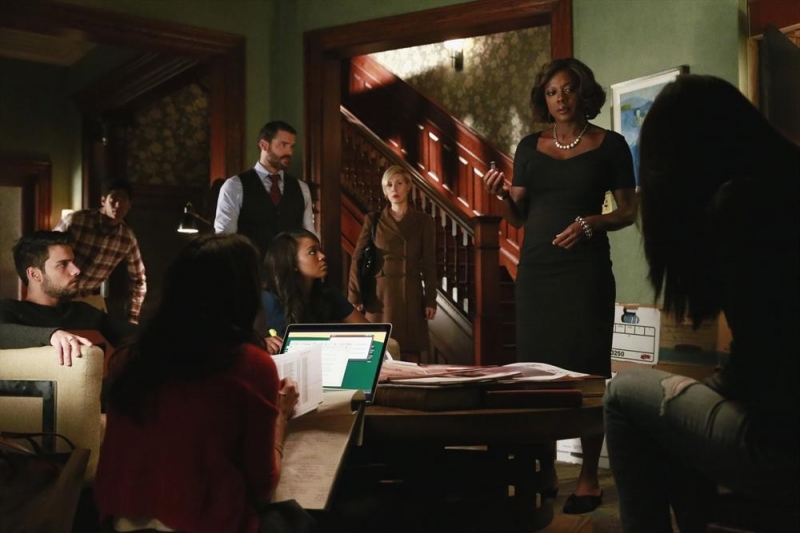 Hollywood powerhouse Viola Davis stars in How to Get Away With Murder, a suspense-drama that sheds light on the inner workings of the legal world. Davis plays Annalise Keating, a talented and respected criminal defense professor. Things get complicated when Annalise and a handful of her most promising students become involved in a murder plot that turns everyone into a suspect. Needless to say, this is gripping material that'll keep you pressing play.
7. Goblin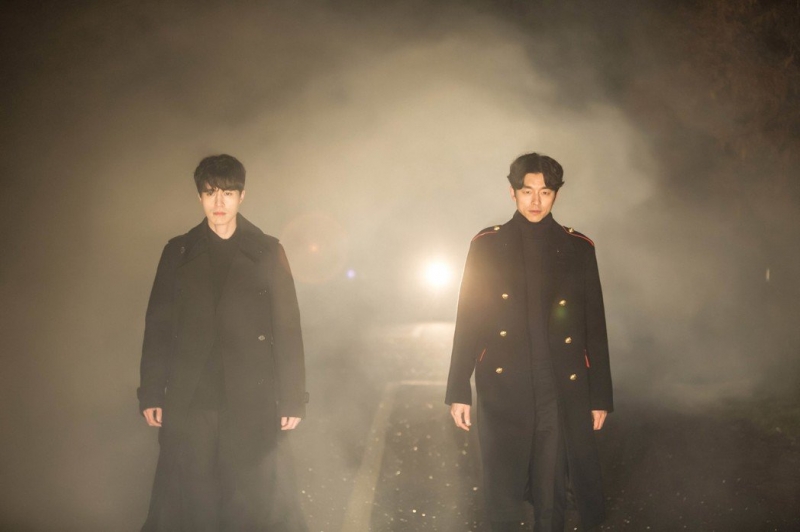 With famous Korean actor Gong Yoo as its leading man, K-drama Goblin easily became a hit when it was released in 2017. It's another mystical K-drama series that portrays characters with supernatural powers. The show is based on Korean folklore surrounding an otherworldly being called the dokkaebi — or what we'd call a goblin. Their take on the mystical being is different from how we'd envision a goblin, though. In this case, Gong Yoo plays the goblin and he definitely doesn't look like the impish creatures we know goblins to be.
Aside from its supernatural storyline, Goblin is well-loved because it's a tale of undying love and devotion. You wouldn't want spoilers so we'll leave it at that. And like many K-dramas, it features picturesque sights and spots in Korea.
8. Meteor Garden (2018 reboot)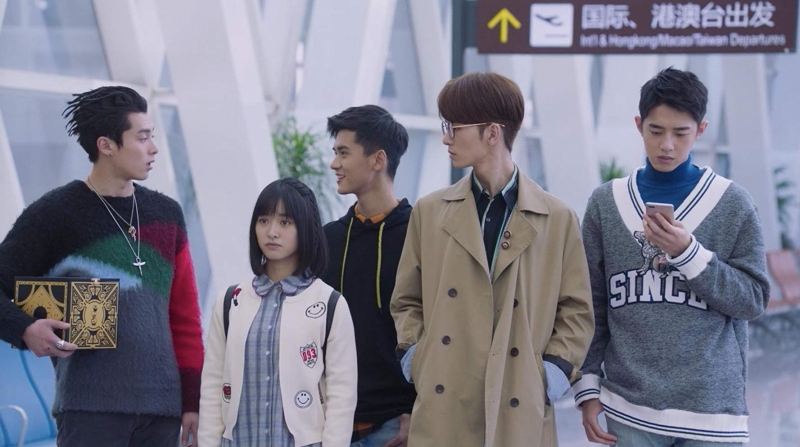 Ya'll know very well who Dao Ming Si, Shan Cai, and Hua Ze Lei are. Meteor Garden took the Philippines by storm in the early 2000s. When avid fans first got a taste of the F4 and the main characters' love triangle, they made it clear that they would ALWAYS want more. So aside from all sorts of merchandise, Meteor Garden also inspired a Korean version, Boys Over Flowers, which was shown in 2009. Now, fans can't get enough of its newest reboot.
9. Unbreakable Kimmy Schmidt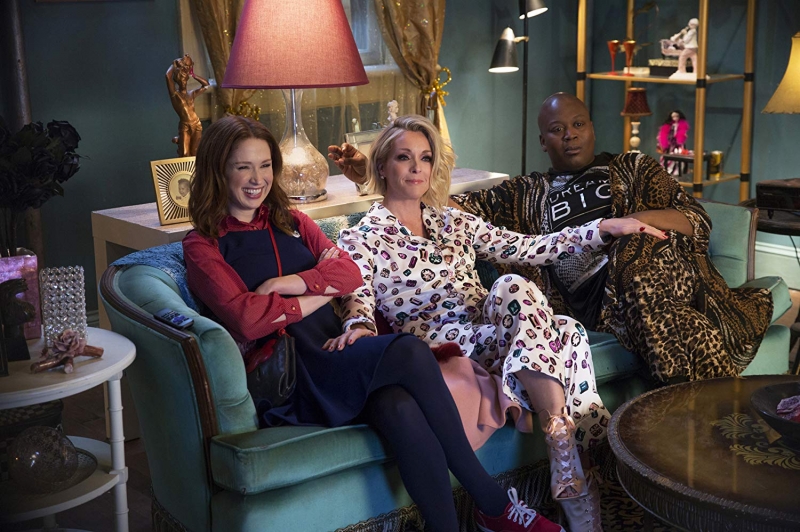 With Tina Fey as its co-creator, you already know that Unbreakable Kimmy Schmidt is funny and full of wit. The web sitcom follows the story of Kimmy Schmidt (Ellie Kemper), who was kidnapped and held captive by a cult for 15 years. Now that she's free at 29 years old, Schmidt has to adjust to modern-day living. This one's definitely an easy watch, perfect if you're not in the mood for heavy drama or sci-fi.
10. What's Wrong With Secretary Kim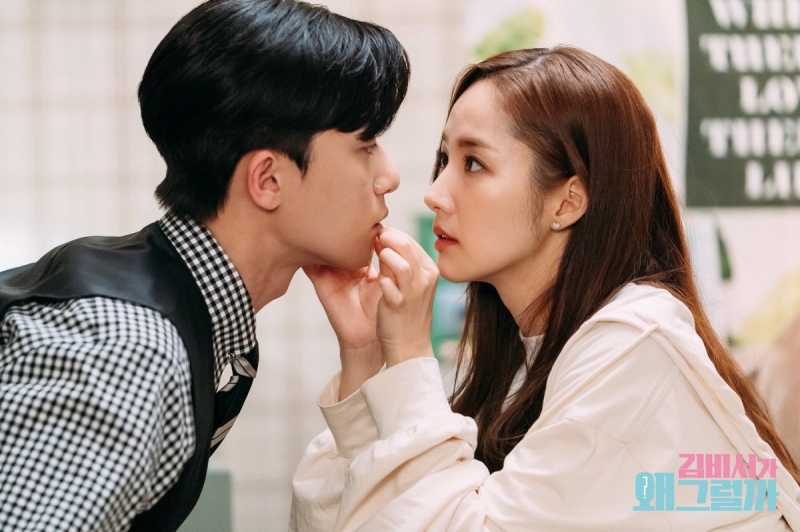 This drama series will definitely fascinate those who like the feel and look of the Korean urban scene. What's Wrong With Secretary Kim is all about — you guessed it — a loyal and ever- dependent secretary named Kim (Kim Mi-So, to be exact). Kim has been slaving away at a corporation owned by tycoon Lee Young-Joon, who is as narcissistic as he is dense and exacting. But in her ninth year of service, Kim drops a bomb on Lee Young-Joon by resigning. When the businessman realises that he has relied heavily on Kim for the past years, he also comes to terms with how much he is willing to go through to make her stay in his life. This is where things get really interesting.
11. Silicon Valley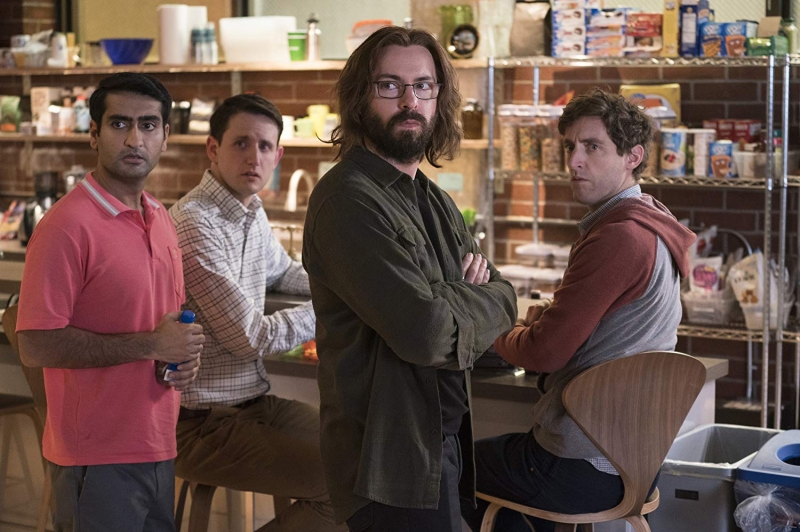 Feel-good and satisfyingly geeky, Silicon Valley is all about tech, social media, and the startup culture. The show spotlights the struggles of five young men as they put up a small tech business that's only beginning to make its mark. The business troubles encountered by the entrepreneurs are so relatable and they're presented in such a comedic manner so it's practically an easy watch. If you've always been curious about startups, computer programming, and Silicon Valley (as in the place), then this series will hit the spot.
12. Outlander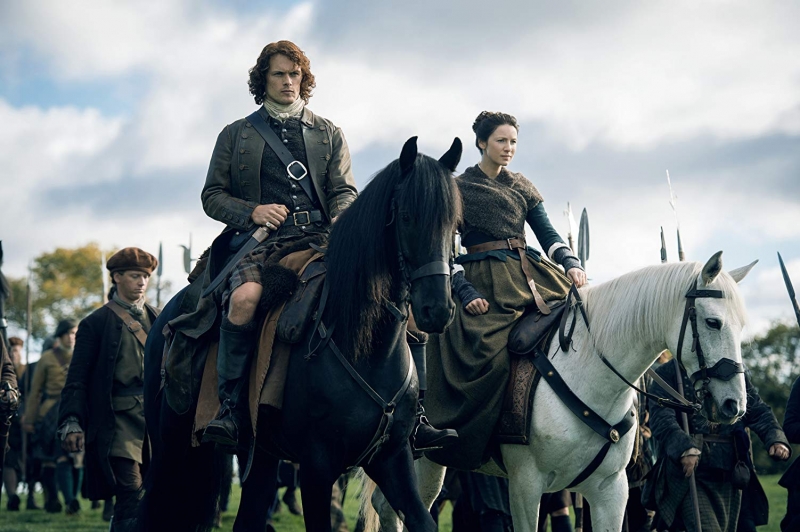 This one's for the history and culture buffs. Based on a book series of the same title by author Diana Gabaldon, Outlander is a period television series that takes on a time-travelling theme, so it flits between various timelines. If you've never watched it before, all you need to know is it begins in the year 1945 — just after World War II — and suddenly launches into 1700s Scotland, with a romance angle to boot. The series is deeply influenced by historical events and the cultures of the countries featured in the show's three seasons so far. Outlander is also known for showcasing Scotland's breathtaking scenery so get ready to feel some wanderlust. And speaking of wanderlust, note that this show is, at times, NSFW. So it's definitely not safe to watch around young relatives.
13. Adventure Time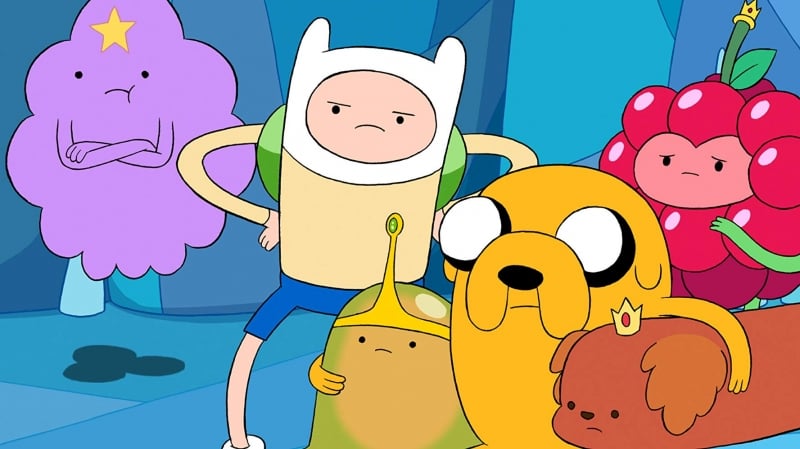 Cartoon lovers, don't think we didn't have you in mind, too. Cartoon Network's Adventure Time has become a cult favourite since it first aired in 2010. It made its mark with its colourful characters and out-of-this-world storyline. But after eight years of animated fun, the makers of Adventure Time announced that it will no longer move on to another season this year. With heavy hearts, the fans said farewell to Finn, Jake the shape-shifting yellow dog, and the Land of Ooo, but they can always hold a marathon to watch all ten seasons.
14. Friends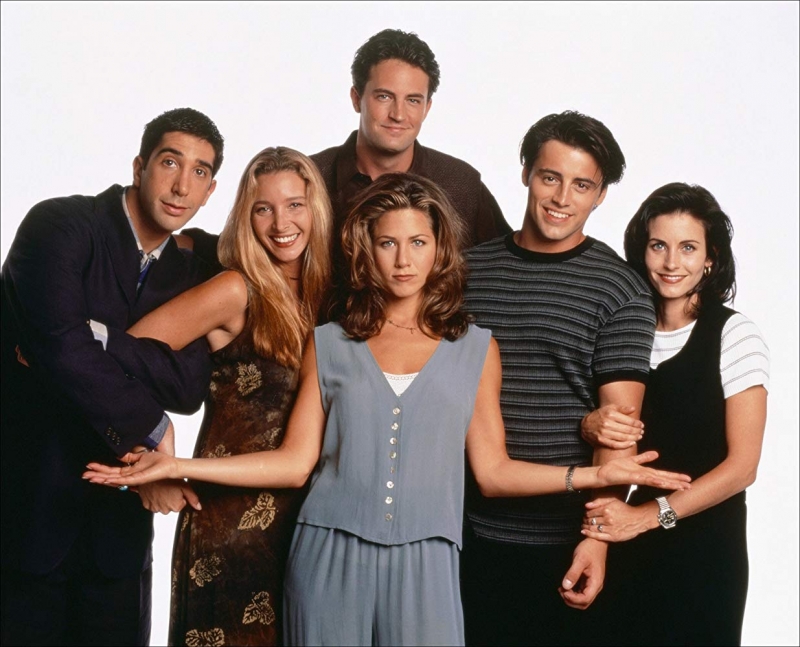 Friends is THE classic American sitcom. It remains funny and relatable to this day even if the first episode was shown in 1994. Follow the daily highs and lows of Rachel, Ross, Joey, Chandler, Monica, and Phoebe as they face real life head on. When #adulting gets you down in the dumps, watch a few episodes and you'll definitely feel better. The series puts it plainly: Everyone struggles in this life and you have to learn to have fun, laugh at yourself, and stay afloat. Besides, everything's better with loved ones — something we are all reminded of especially during the holidays.
Bonus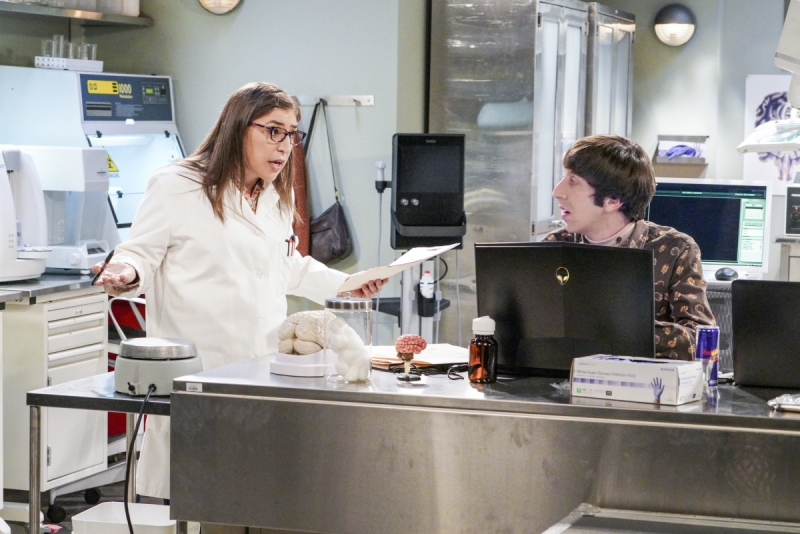 If you're a fan of Friends, mix it up a bit by also streaming How I Met Your Mother or The Big Bang Theory. If you want a love story, choose How I Met Your Mother. But if you're a fan of anything science, The Big Bang Theory takes the cake.
We're sure you also have your own recommendations when it comes to binge-watching. What are your current favourites? Spread the holiday cheer and let us know! So that by the time December rolls in, we'd be all set for some Christmastime Netflix and chill, literally.
Also read: Staycations in Manila: 9 Hotels with the Most Incredible Views