Wanderlust  — a word that might as well spread across every millennial's social media bio. Surveys have proven that our age demographic is the generation most likely to invest in traversing the world. Already branded as "industry killers," we're more than willing to give up countless luxuries our parents swear we need — all in the name of travel. The reason?
Research shows that the millennial generation places high importance on personal identity. In other words, our yearning to create and develop ourselves is stronger than that of any other generation. Inevitably, this strong desire leads us to prioritise growth and experience over — let's say —  diamond earrings and cars.
Obviously, globetrotters would know that where there's a yearning for growth and experience, there's an itch to travel. And with millennial travellers, there are common things a travel-worthy destination must have: a unique culture, a transformational experience, a price we can actually afford, and finally, an Instagram-worthy aesthetic. Hence, I present to you some underrated destinations millennial Filipino travellers would definitely love. Take this list as an informational gift, from one millennial to another.
Also read: This is How Millennials Are Travelling
1. Brunei Darussalam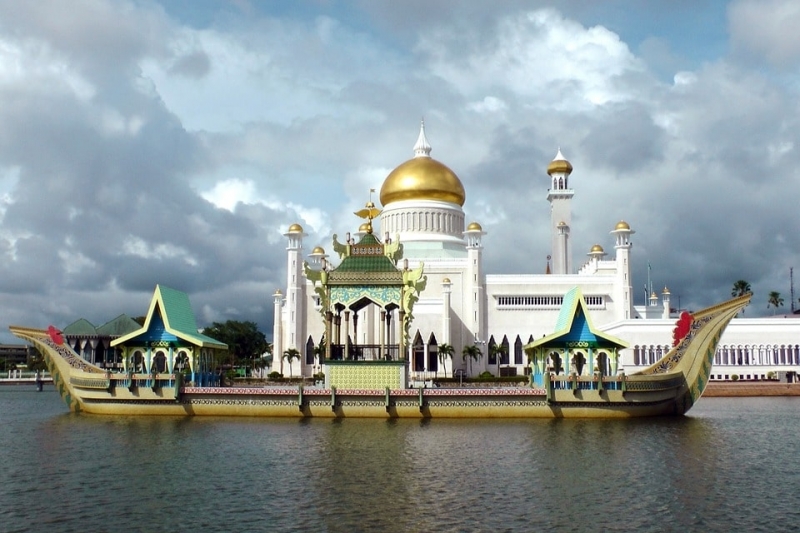 For a visa-free Southeast asian country with little to no crime rate, Brunei is practically unheard of. We'd learn about our friends travelling to Singapore, Hong Kong or Taiwan, but no one ever talks about this country. Why? A quick search into Google, and you'll find your answer — it's a boring country.
But is it really?
Its capital city, Bandar Seri Begawan, is the home of the majestic Sultan Omar Ali Saifuddin Mosque. The huge dome sits right by the clear waters of a lake which beautifully reflects its grandeur.
Aside from the world's largest mosque covered in pure gold, Brunei also boasts of Southeast Asia's largest and most expensive amusement park — the Jerudong Park. And, while it doesn't deserve as much credit as our country in terms of natural wonders, Brunei still has world-class diving sites and fascinating forests every millennial should definitely explore.
2. Koh Thonsáy, Cambodia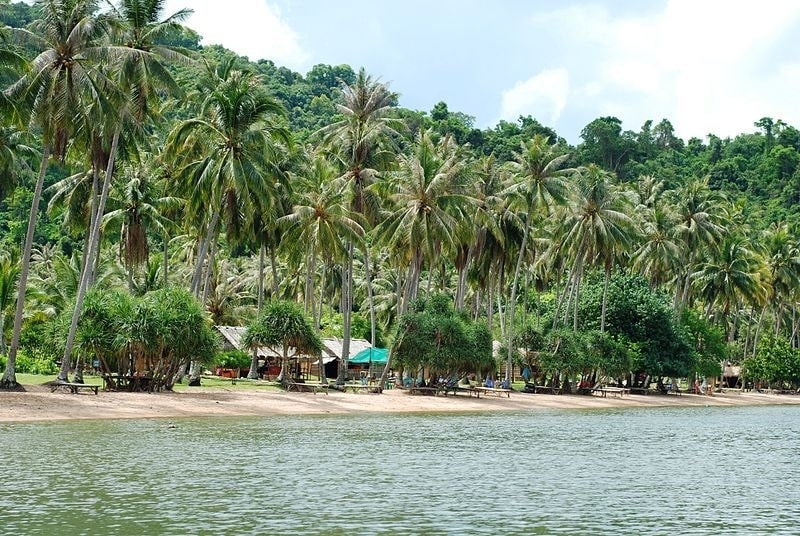 In English, Koh Thonsáy translates to "Rabbit Island." While there really aren't any rabbits in the island, there's an abundance of other species of local wildlife and marine life. The latter, you'll have a chance to see both underwater and on your plate. Fresh seafood is affordable in this paradise, to say the least, and you'll have a chance to try out the local speciality dish —  the Kep crab.
Koh Thonsáy is a tiny island with wooden huts and coconut trees lined across its beaches. More notable, however, is that it's also an island with no road traffic and Internet connection — a hidden gem amidst the bustling country famous for the glorious Angkor Wat.
Predictably, the island offers typical island activities including swimming, fishing, snorkelling, and kayaking. But unlike most of the breathtaking islands that we know of, you won't have to compete for a spot in Koh Thonsáy — this tranquil island is all yours for the taking. Figuratively, of course.
3. Yogyakarta, Indonesia
Nestled among the famous beaches of Bali and the effervescent life in Jakarta, the city of Yogyakarta is easy to be overlooked. Fortunately because of this, the amazing town has long escaped the hurdle of reckless tourists. Well, almost.
Both being UNESCO heritage sites, the Borobudur Temple and the Prambanan Temple still get relatively crowded with enthusiastic tourists excited to see spectacular architecture. Yet, both temples are still totally worth visiting.
Yogyakarta doesn't shy away from natural wonders, either. From mountains and rainforests to parks and caves, Yogyakarta is undoubtedly calming, not to mention photogenic. As in — Instagram-worthy level of photogenic.
Also read: 10 Incredible Things to Do in Yogyakarta on Your Very First Trip
4. Tad Lo, Laos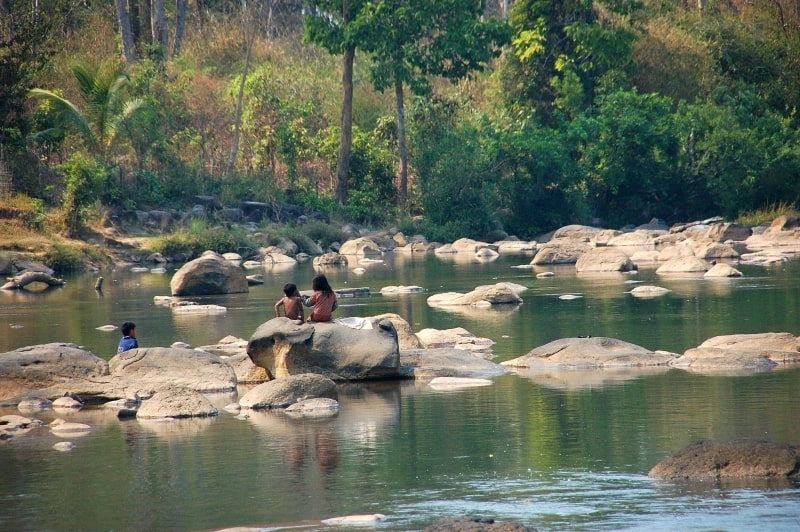 Let's be honest. If the Southeast Asian countries were the Salazars from Four Sisters and a Wedding, then Laos would be Gabbie. She's just always been there, but no one has recognised her awesomeness. That's because we think we know her, but we really don't.
Some travellers might have already visited Vientiane and Luang Prabang, as several travel blogs would recommend the two. But Laos is a lot more than the tourist-friendly duo. For example, there's Tad Lo. Located in Salavan, the secluded village has three waterfalls — Tad Hang, ideal for swimming and fishing; Tad Lo, which offers a stunning view; and Tad Hang, which is known to be the most beautiful waterfall among the three.
My favourite thing about this village is that it's mostly run by locals. Around the waterfalls, you'll see that the local community have steadily built their residence in the village. The people of Tad Lo have established restaurants, the most popular being the Tim's Guest House & Restaurant. They also have trekking adventures, elephant interactions, and guest houses to welcome travellers from all over the world. Not to mention, the rates for village tours are super affordable and definitely worth it.
5. Inwa, Myanmar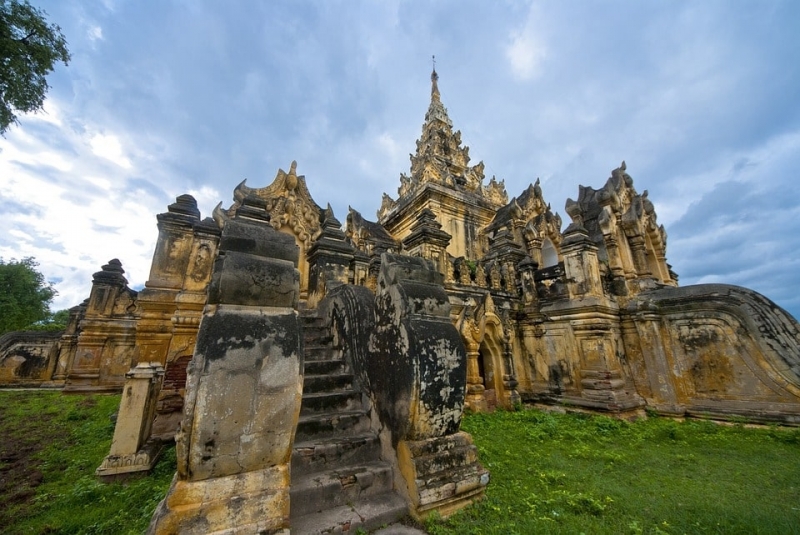 According to a 2017 study, Filipino millennials are interested in learning history as long as it's taught uniquely. This is where the significance of travel comes in. For us, it's a lot easier to appreciate history when we get to experience it personally — at least, through sightseeing and guided tours.
Even considering that it's built on an artificial island, Inwa's history is more fascinating than everything else its modernity can offer. It's been burned, sacked, rebuilt several times before it was finally abandoned in 1839 after being hit by a series of earthquakes. Today, its ruins give off an aura of proud strength —  forsaken, but never forgotten.
What used to be a capital city now acts as a day-trip destination for tourists coming from Mandalay. Horse-drawn carriages tour travellers around the engrossing spread of historical land. Instead of impressive structures, you'll be faced with broken-down walls and locals going about their lives. They tend to their animals and crops, and walk calmly across the land. But even as modern life is thriving in the area, its ruins will never fail to bring a traveller back in time.
6. Ipoh, Malaysia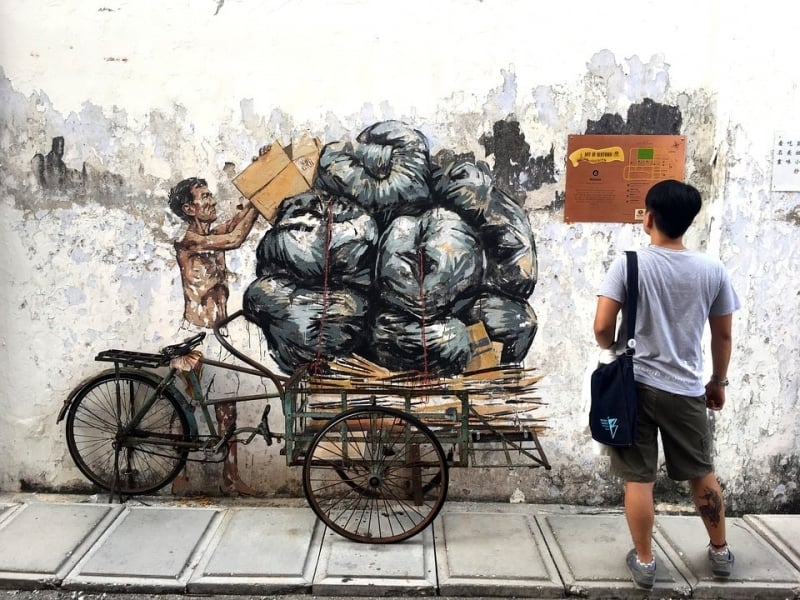 Malaysia has gained fame among Filipino travellers, especially because it's a neighbouring country we don't have to splurge a lot on. But, admit it: if not for Kuala Lumpur, we won't even consider travelling to the country.
"A town that tin built" — this is how the locals define Ipoh. Before the ascent of the tin mining industry that brought the town a fast bustling energy, Ipoh was a languid town. Now, it's as alive as any vivacious traveller could hope a city can be. From its mouth-watering cuisines to its artsy colonial appeal, Ipoh bears a charm that any millennial will not be able to resist.
7. Nan, Thailand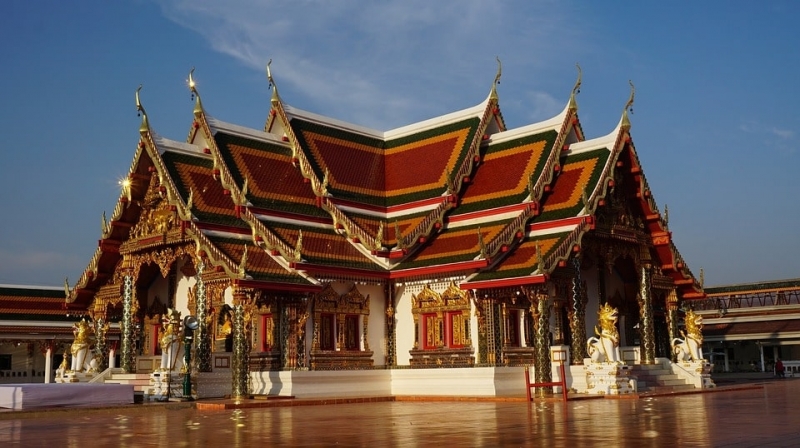 Bangkong has transformed into a household name among Filipinos because of its vibrant life and shopping opportunities. But some kilometres away from the country capital, there lies a quaint town that isn't too stingy with striking sights.
Home to cultural gems and natural wonders, the town of Nan offers a raw and authentic feel of Thailand. There's the Wat Phumin, a peaceful temple where you'll get to immerse with devotees and monks. The place utilises Thai Lue architecture, which highlights the Thai culture even more.
Several other stunning temples lie in the quiet parts of Nan. But aside from these, the city is also a haven for artists. Imagine an art gallery sitting right by a tranquil river — the Nan Riverside Art Gallery is exactly that. The Nan National Museum showcases the beautiful heritage of the local community, too, and while it may not be the biggest museum in the world, its meaningfulness surely shows.
8. Lăng Cô, Vietnam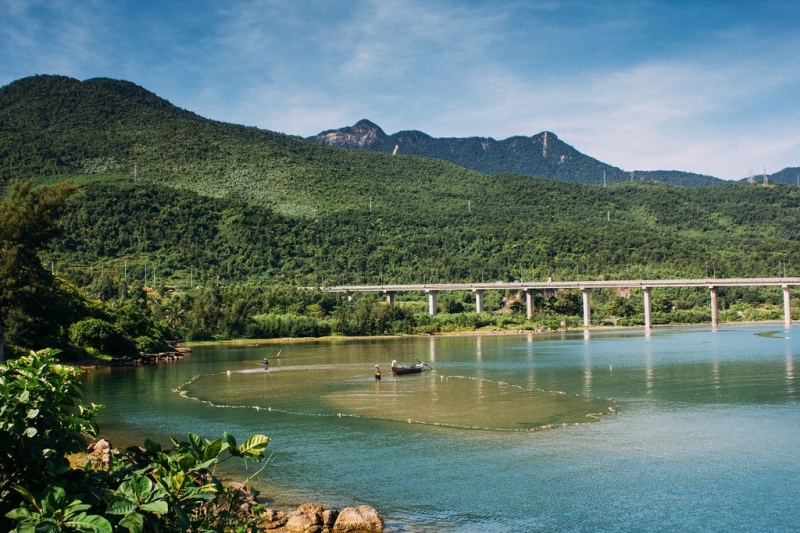 Between the Lap An Lagoon and the South China Sea, the Lăng Cô Beach makes quite a dreamy view. In all honesty, admiring the view is probably all you can do at Lăng Cô. But really, it would take travellers quite a while to fully take this view in.
Aside from hardcore Top Gear fans who seriously want to visit the destination for a recreation of that one episode in the series, Lăng Cô isn't really meant to be a destination for travellers. It's more of a side trip for travellers passing over the Hải Vân Pass. Its neighbouring sites, Elephant Springs and Ba Na Hill, are equally astounding, so make sure to drop by these places as well.
What really sets Lăng Cô apart is it being the epitome of the Vietnam we've long imagined. You see the mountains. You see the coast. And finally, you see the fishing community that has long been the heart of Vietnamese culture.
9. Hikkaduwa, Sri Lanka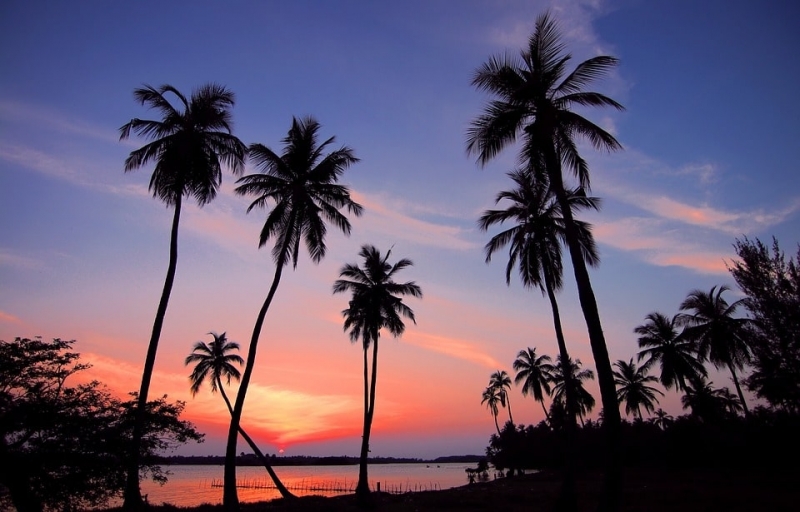 Fans of Anthony Bourdain may be familiar with Hikkaduwa, as it's made its debut in the television show No Boundaries. A picturesque beach, Hikkaduwa serves as a solid surf spot for avid wave riders
But aside from its waves, Hikkaduwa also boasts of its colourful coral sanctuary. Its underwater life is vivid and very much alive, to the point that endangered sea turtles have created a home in the paradise.
Other than that, millennials won't have a shortage of Instagram-worthy scenes in this beach town. There's also the arresting sunset, the Tsunami Museum that gives off a rustic feel, eco-gardens and serene lakes.
10. Davao Oriental, Philippines

Beaches, waterfalls, lakes, volcanoes, mountains — who needs a trip to Hawaii when everything we're asking for can easily be found in one of our very own?
We've heard of Davao for a variety of reasons. Durian and coconuts. Storms and typhoons. Political issues. With everything going on in our country, it's easy to slip our minds that Davao Oriental is actually one of the most ravishing provinces in the Philippines. Bordering Surigao del Sur and Compostela Valley, Davao Oriental owns the pristine beaches of Mati Island. It graces us with the tremendous sight of Aliwagwag Falls. Mount Hamiguitan and all its wildlife also towers in this province. The best part? We don't even have to leave our motherland for all these amazing sites. But hey, that isn't too surprising now, is it?
Also read: 15 Totally Underrated Destinations in the Philippines
Most of our travel inclinations as millennials are something to be proud of. So, what do you say? Travel the world, and start with these underrated destinations millennial Filipino travellers will definitely enjoy.