Planning a family trip could be quite a challenge, especially if you have kids, elderly parents, or a huge family in tow. You have to consider their needs, interests, and safety when choosing your destination, accommodation, and activities. But, fret not if you are going on a year-end trip with the family soon as we've compiled the best family-friendly destinations in the Philippines and abroad. You're welcome!
Also read: Ready for Revenge Travel? Even Better with Money Back — Here's How!
Plan your family vacation with ShopBack's BER Months Travel Ready Sale!
This 16–18 Aug 2022, enjoy upsized cashback deals for travel bookings in Agoda (8%), Booking.com (9%), KLOOK (5%), Trip.com (up to 12%), when you book via ShopBack!
They are also running 50% cashback bonus flash deals for early flight and hotel bookings.
Family-friendly destinations in the Philippines
1. Boracay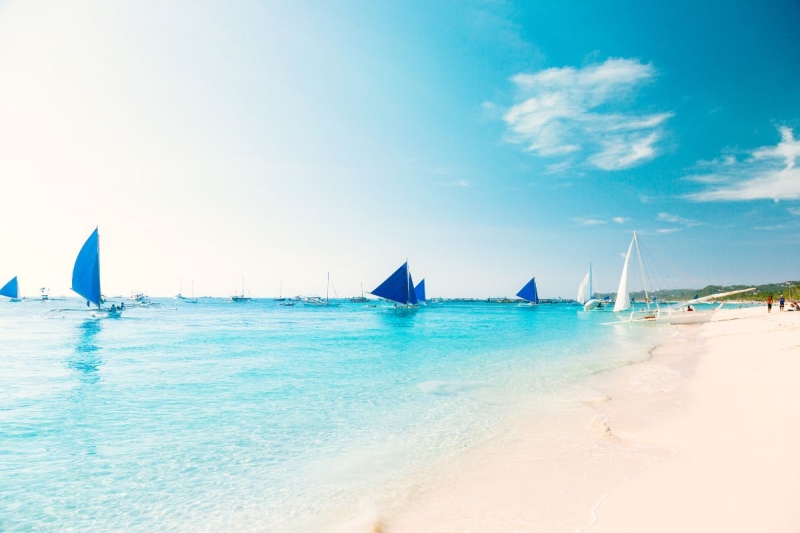 As one of the world's best islands, Boracay could easily make it to the top of the list of family-friendly destinations. It offers so many things for families, from the white sand beaches to water activities like island hopping, parasailing, and snorkelling. Not to mention, the many Boracay restaurants and cafes lining the shore for your family feast. Be sure to try the famous Jonah's fruit shake and Real Coffee & Tea calamansi muffins before you head home.
Tip: Visit Boracay during the lean "ber" months to avoid the crowds. The tours and activities are also relatively cheaper this time of the year. Plus, ShopBack will have a Ber Months Travel Ready Sale on 16–18 Aug 2022 so you can get up 5% cashback on Klook activities like Paraw Sailing and Helmet Diving.
2. Cebu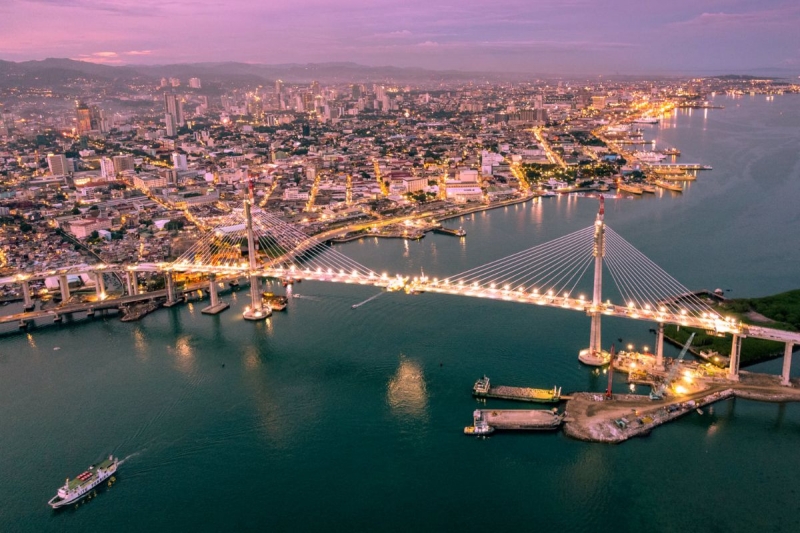 You and your family will surely have a whale of a time in Cebu with its range of family-friendly experiences. Let your kids explore the outdoors, go beach-hopping, or have some family fun at attractions like Cebu Ocean Park and Cebu Safari. Of course, let's not forget the Cebuano food — aside from lechon, tuslob-buwa and siomai sa Tisa are definite must-tries!
3. Tagaytay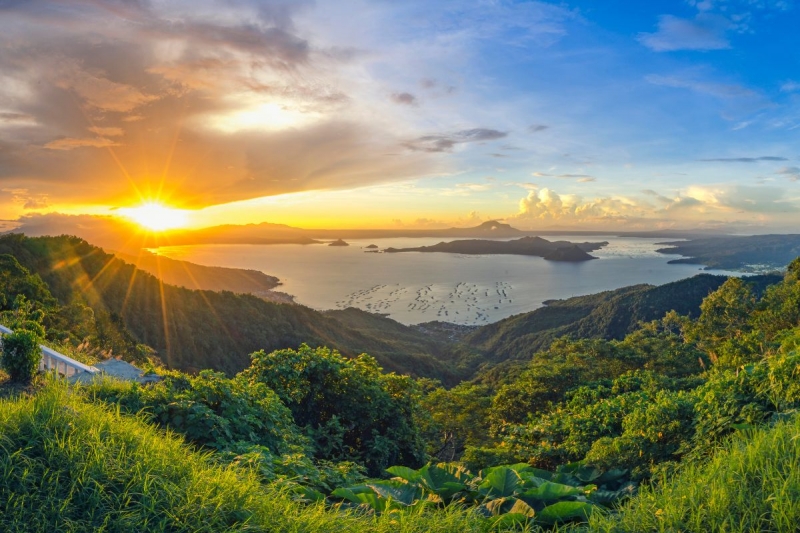 Looking for a quick family getaway that's not too far from Manila? Bring your family to Tagaytay. You won't run out of things to do in Tagaytay — on top of taking in the beauty of nature, your family can also try the rides at Sky Ranch Tagaytay, go zip lining at Picnic Grove, and enjoy a hot bowl of bulalo afterwards.
Tip: Book your Tagaytay accommodations on Agoda and Booking.com via Shopback and get exclusive deals, discounts, and cashback on hotel bookings.
4. Palawan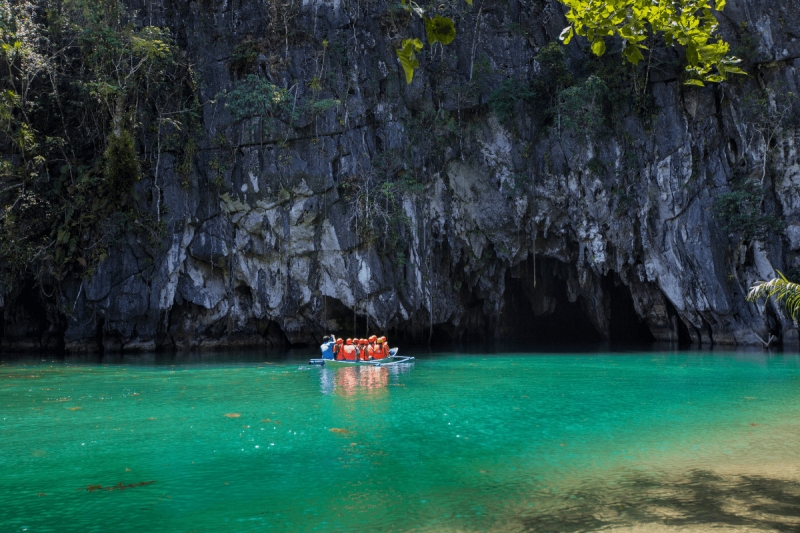 Palawan is truly a paradise you should bring your family to at least once in your life. Start your family adventure in the capital city of Puerto Princesa to explore the Puerto Princesa Underground River, a UNESCO World Heritage Site and one of the New 7 Wonders of the World. Then, head over to Palawan Wildlife Rescue Center to see the Philippine crocodiles and some endangered animals. Do visit Mitra's Ranch for some baked goodies, too! Reserve El Nido and Coron for island hopping and diving excursions.
This is just the tip of the iceberg for the countless Palawan activities you and your family can experience in this beautiful province.
Tip: Book Palawan tours on Klook via ShopBack. You won't only enjoy hassle-free family travel, you'll also get awesome discounts and cashback.
5. Davao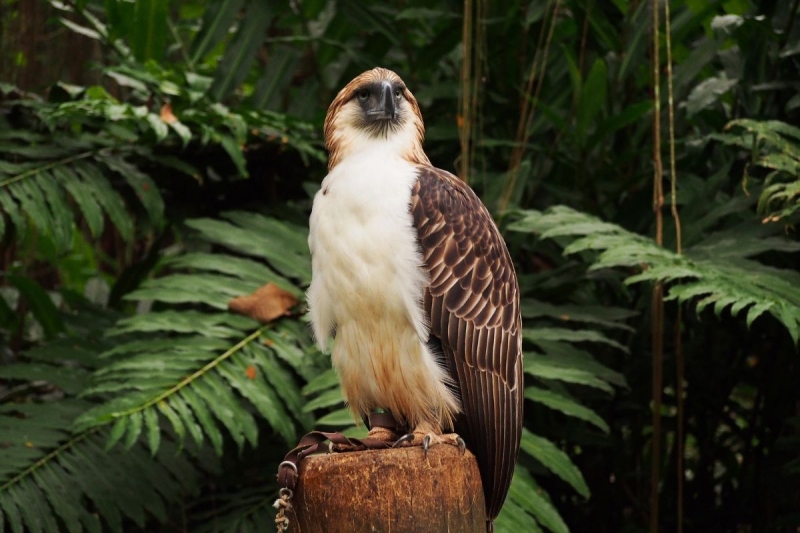 If your family loves nature and wildlife, Davao should be next on your list of must-visit places. It is home to the critically endangered Philippine eagle and Mount Apo, the country's highest mountain. Go to Philippine Eagle Center and The Crocodile Park to learn about wildlife conservation. Then, take a side trip to Samal Island to bask in the sun and relax in paradise.
Family-friendly international destinations
6. Singapore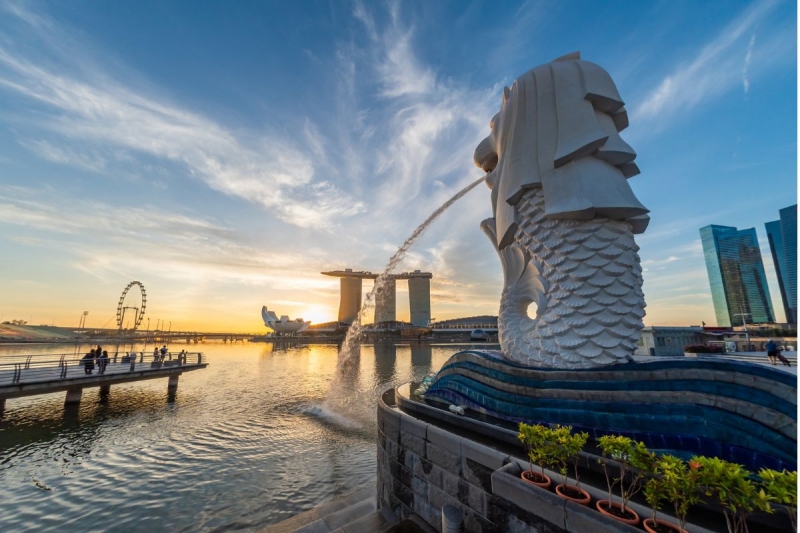 As one of the first countries to welcome tourists and establish travel entry protocols, Singapore is a great option for your next international trip with the fam. From doing adventures in Sentosa Island to exploring Singapore's wildlife parks, your family will certainly have good memories in this small yet incredible neighbouring country. Don't forget to buy some yummy pasalubong like bakkwa (jerky), kaya (coconut) jam, and salted egg snacks for your relatives back home.
Tip: Book your Singapore flights via Singapore Airlines or AirAsia on ShopBack during the Ber Months Travel Ready Sale this 16–18 Aug 2022 to get upsized cashback and save on your flight costs.
7. Japan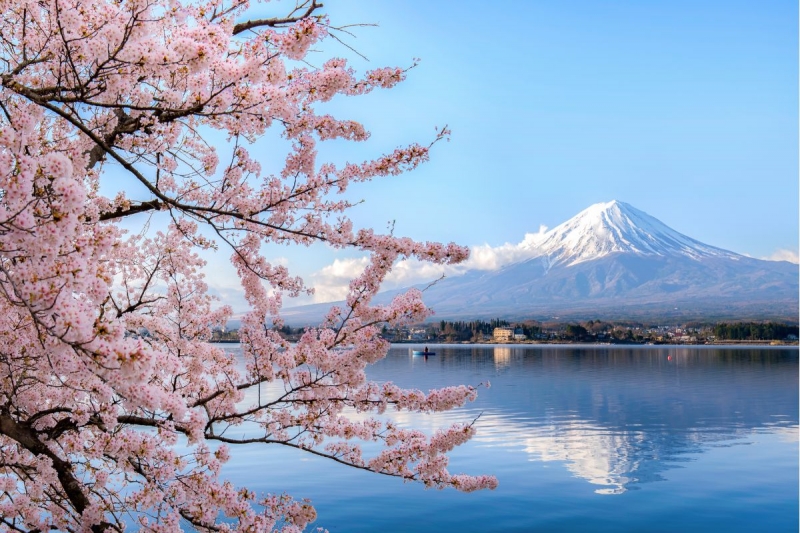 It's undeniable that Japan is a dream travel destination for many Filipinos. With its recent opening to tourists on guided tours, it's high time you plan a family trip to the Land of the Rising Sun. Kids and the kids at heart will surely enjoy Tokyo Disneyland and DisneySea, Universal Studios Osaka, Fuji-Q Highland, and Nara Park. Of course, don't leave Japan without stopping by Akihabara, where all things anime and kawaii come alive.
8. Korea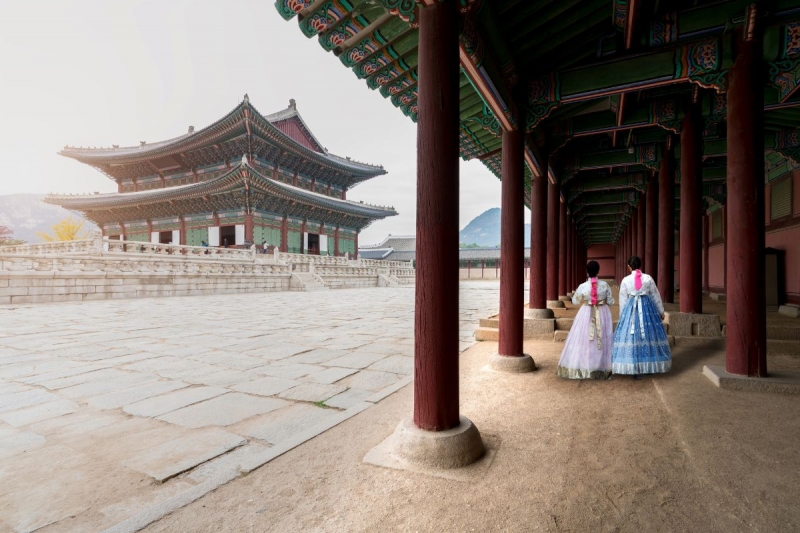 South Korea already resumed its tourist visa issuance to Filipinos this June 2022. If your family is a fan of K-drama and K-pop (who isn't?), you can finally visit the home of your favourite oppas and idols. Whether you want to visit K-drama filming locations, stroll around royal palaces in a hanbok, or scream your lungs out on thrilling theme park rides, there's always something for your family in Korea.
Also read: 13 Spots in Korea & Japan to Recreate Your Fave K-drama & Anime Scenes
Tip: Get your Korea tours and admission tickets on Klook via ShopBack to score great discounts and up to 50% cashback when you book during the Ber Months Travel Ready Sale on 16–18 Aug 2022.
9. Australia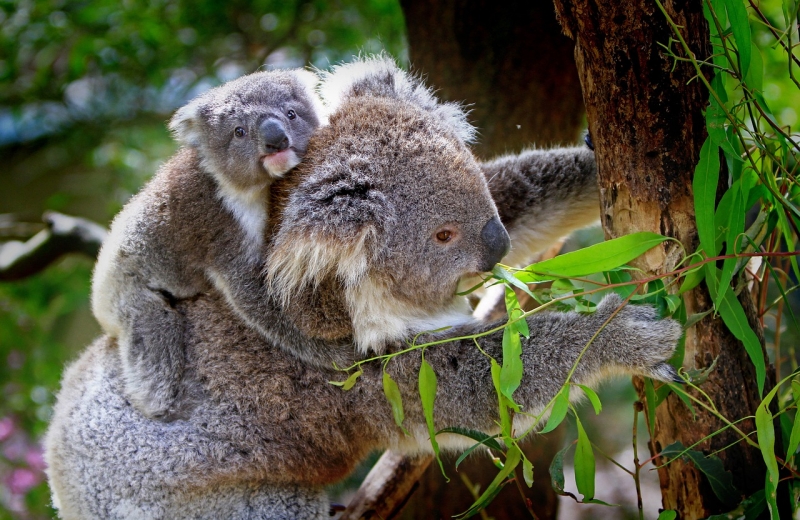 Australia is blessed with unmatched natural wonders, scenic ocean roads, and interesting wildlife (hello koalas and kangaroos!). No wonder it's one of the best family-friendly destinations in the world. From spotting cute animals in their natural habitats and going on coastal walks to taking gourmet tours, you'll never run out of things to see and do in Australia with your family!
10. New Zealand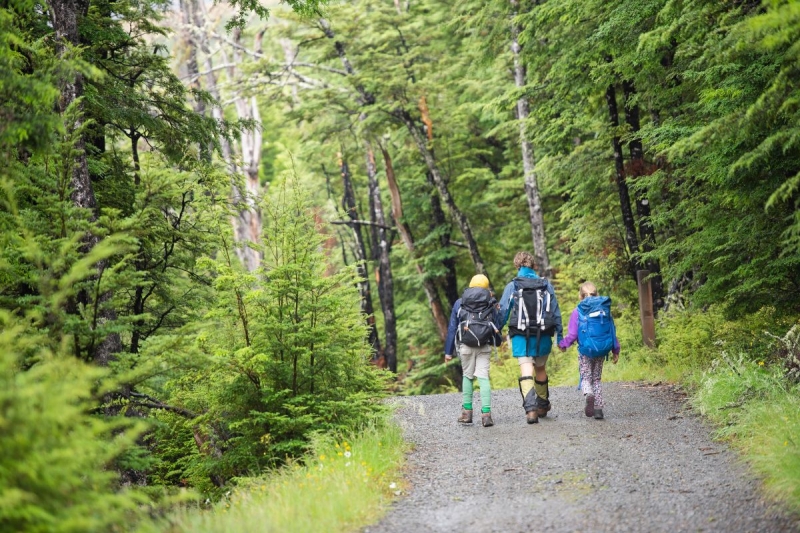 With international borders fully reopened in July 2022, New Zealand is welcoming visitors again. Now is the perfect time to plan a family vacation to this fascinating country. See mind-blowing natural attractions, experience stargazing, go hiking, or rent a campervan for the ultimate road trip — the list of fun activities in New Zealand for your family is endless. And, why not learn some basic Maori phrases so your family can interact with the locals better when you're there?
While you're planning for your family trip, check out ShopBack's Ber Months Travel Ready Sale! When you book on 16–18 Aug 2022, you will get upsized deals and a chance to score as much as 50% bonus cashback on participating merchants such as Agoda, Booking.com, Trip.com, Klook, Singapore Airlines, AirAsia, Expedia, and more!
So, which of these family-friendly destinations will you visit soon?
---
Brought to you by ShopBack. Featured image credit: shalamov via Canva Pro