Happy Pride Month! More than just a celebration of diversity, this month is first and foremost about providing safe spaces and uplifting the voices of the LGBTQ+ community. One of the best ways to go about this is by supporting and promoting their craft. 
Queer folk are best known for being creative, ambitious, and passionate individuals. From fashion boutiques to coffee shops and bakeries, they've gone above and beyond to make a mark and carve spaces that foster authenticity and inclusivity. Here, we list some LGBTQ+-owned shops and businesses to start supporting this Pride Month (and the months to come, of course)! 
Also read: Metro Manila Pride: 10 Safe Spaces for LGBTQ Folks to Check Out
LGBTQ+-owned coffee shops and bakeries in and near Manila
1. Butterboy Bakehouse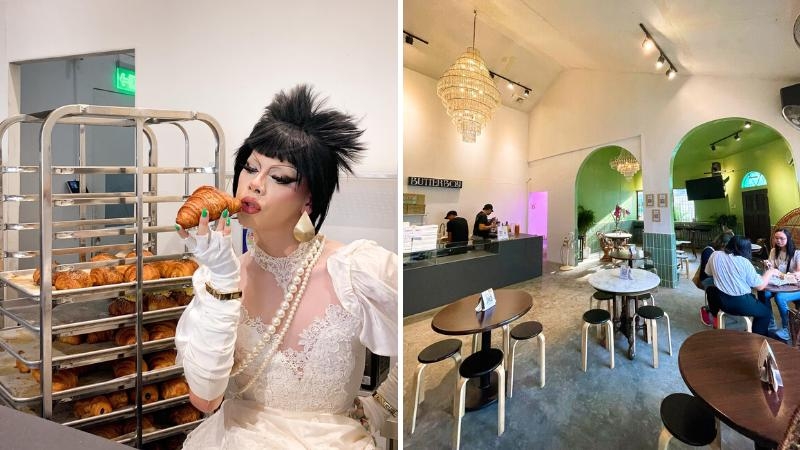 It's not every day that you get to chow down on buttery croissants while witnessing a full-on drag show unfold in front of you. Well, not at Butterboy Bakehouse at least! This queer-owned bakeshop in Quezon City serves… yup, that's pretty much it! Kidding aside, they offer carefully crafted flaky pastries of all sorts, from the sweet and classic pain au chocolat to savoury croissant-dough pizzas and quiche, all while hosting spectacular performances. Does anyone fancy a drag brunch or meriendrag?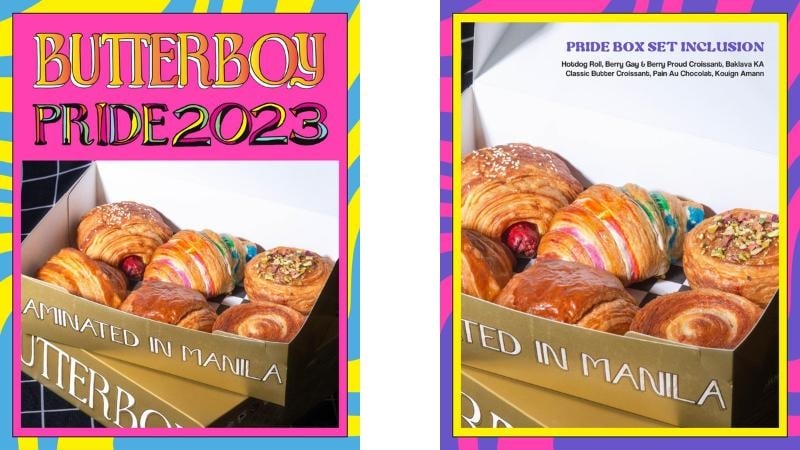 This Pride Month 2023, Butterboy Bakehouse is offering an exclusive pastry set which includes a box of six different sweet and savoury baked goods. Pre-order the Pride Box Set here! 
For more information, visit Butterboy Bakehouse's official website, Facebook, and Instagram pages. 
2. Baker on East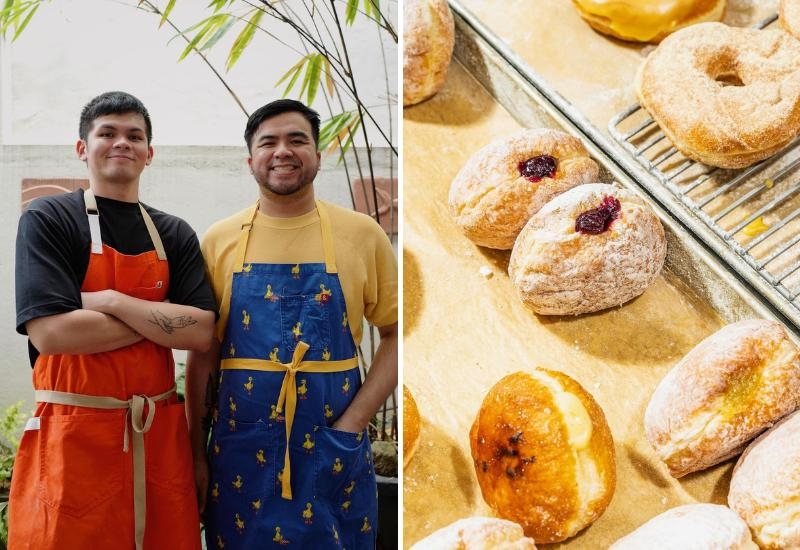 Brothers Gio Cruz and Chino Cruz are the masterminds behind the up-and-coming pastry biz Baker On East. For your sweet fix, take your pick among their ooey gooey seasonal baked goodies like doughnuts, shortbreads, muffins, brownies, and more. On the side, Chino also runs a queer micro-bakery called Bad Tart Friend. Here, you can order fancy, artisanal whole cakes for your special celebrations! 
For more information, visit Baker On East's official Facebook and Instagram pages. 
3. FFTG Cafe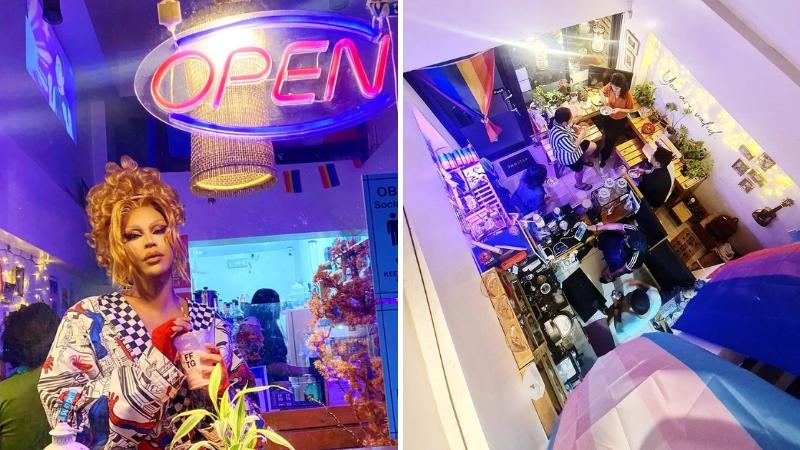 Another one among many LGBTQ+-owned shops to support this Pride Month is Food For The Gays Cafe, simply known as FFTG Cafe. LGBTQ+ rights advocate and fellow member of the community Nariese Giangan, together with her partner Chippy Abando, runs the Cubao-based coffee shop. She took the bold step of opening FFTG Cafe during the pandemic, and her passion for culinary led her to create comforting eats for everyone and anyone. 
Also read: Cubao Expo: Must-Visit Restaurants, Bars, and Stores in 2023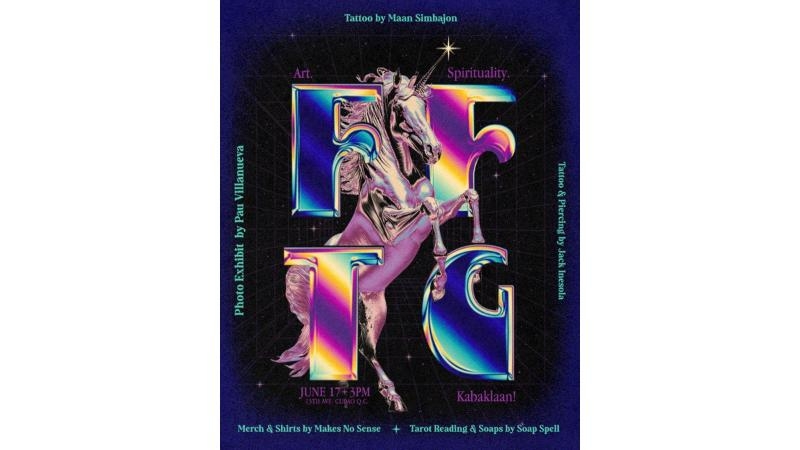 On the hunt for Pride Month events happening in Metro Manila? FFTG Cafe is hosting a party with queer merch, tattoo and piercing sessions, tarot card readings, and a photo exhibition this 17 Jun 2023! For more details, click here. 
For more information, visit FFTG Cafe's official Facebook and Instagram page. 
4. Cul De Sac Coffee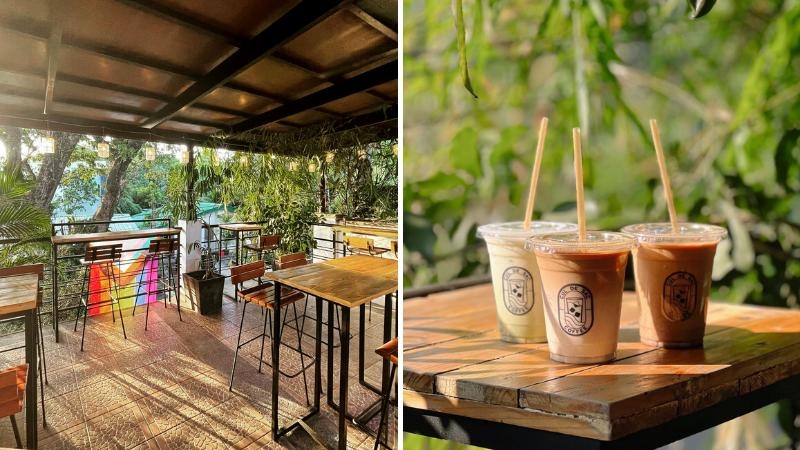 Have you got time for a quick road trip? Cul De Sac Coffee is worth travelling for, no doubt! This LGBTQ+-owned coffee shop in Antipolo, Rizal strikes the perfect balance of urban modernity and provincial charm. Sip yummy handcrafted coffee creations like spiced Spanish latte and ca phe sua da while enjoying the cool countryside breeze. Not to mention, its cosy space makes for a cute date spot near Manila!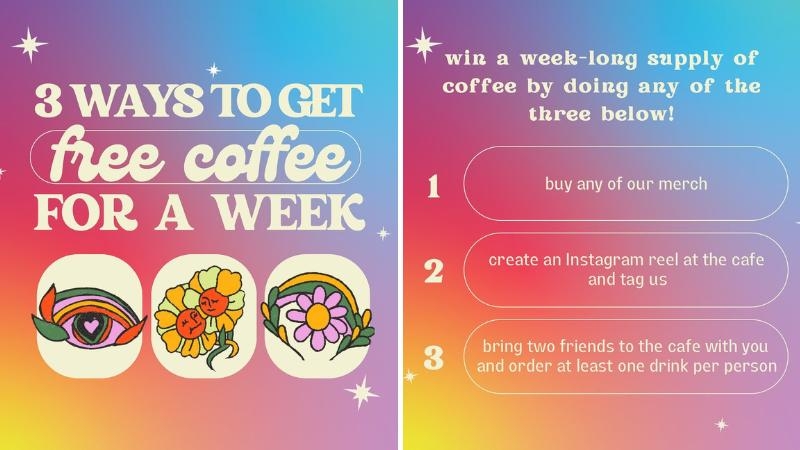 Cul De Sac Coffee is offering exciting promos and surprises throughout the month of June 2023! From 5–16 Jun 2023, you can win a week-long coffee supply by doing any of the three activities. Find more details about the giveaway here! 
For more information, visit Cul De Sac Coffee's official Facebook and Instagram pages. 
Fashion and design LGBTQ+-owned shops
5. Glorious Dias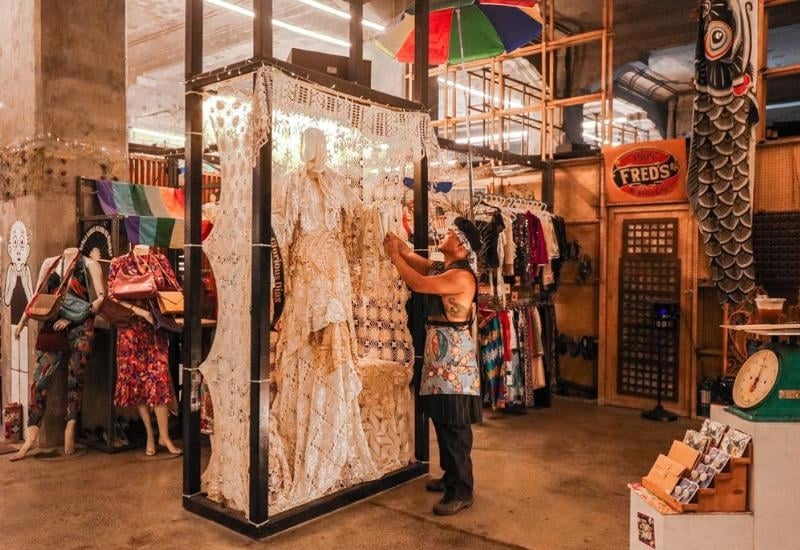 Tucked away in HUB: Make Lab along Escolta Street, Manila is Glorious Dias, a Filipino vintage store run by Jodinand Aguillon. For all you vintage junkies and die-hard thrifters out there, you'll find a massive collection of garments from the '80s and '90s here. Not only that, but it also carries unique reworked clothing and accessories crafted with vintage textiles. Look your best while experimenting with different silhouettes and celebrate the good old good goods with their pieces! 
For more information, visit Glorious Dias' official website, Facebook, and Instagram pages. 
Also read: 10 Online Thrift Stores and Vintage Shops in Manila That Support Sustainable Fashion
6. Ha.Mu Studios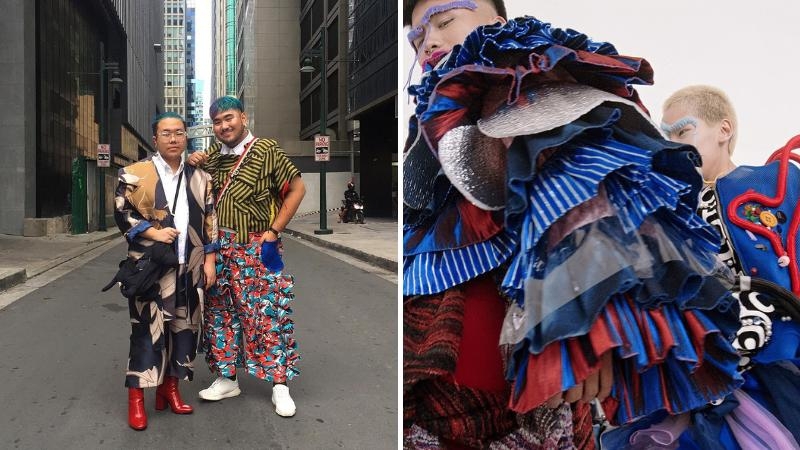 Made by and for the free-spirited, Ha.Mu Studios is an independent fashion brand by designers Abraham Guardian and Mamuro Oki. Their clothing is expressive and eclectic, often characterised by a fusion of maximalism and minimalism. For the keen-eyed, you might have spotted their pieces in fashion magazines, music videos, and even live performances. 
Looking to purchase your very own Ha.Mu Studios piece? Shop their collection online and through their pop-ups in the metro. 
For more information, visit Ha.Mu Studios' official website, Facebook, and Instagram pages. 
7. Salad Day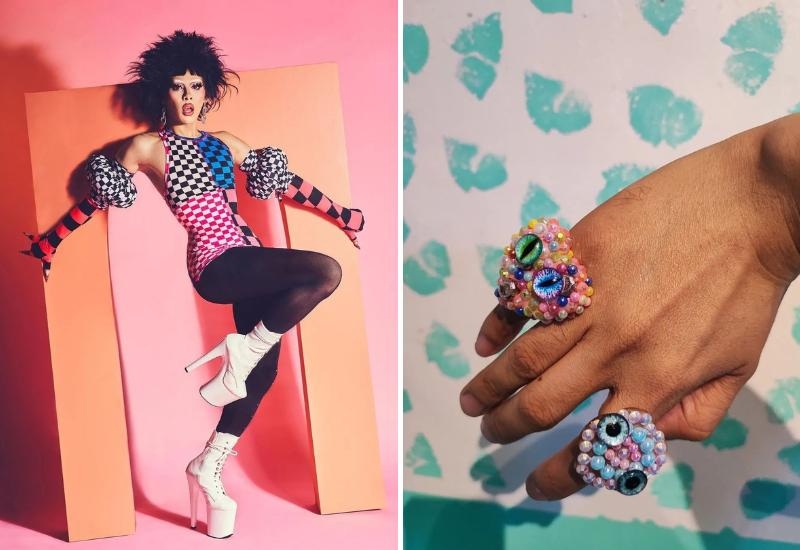 Independent brand child of Filipino designer Will Mateo, Salad Day explores fearless self-expression through a combination of textiles and mixed media. So, expect a variety of one-of-a-kind handmade and custom-made goodies, from editorial and performance fashion to accessories and unique charms. 
Catch a glimpse of Salad Day pieces worn by fellow local artists, musicians, and some of your favourite drag queens like Precious Paula Nicole and Naia Black. Want your very own Salad Day keepsake? Check out its collection of one-offs here. 
For more information, visit Salad Day's official Instagram page. 
8. The Gay Agenda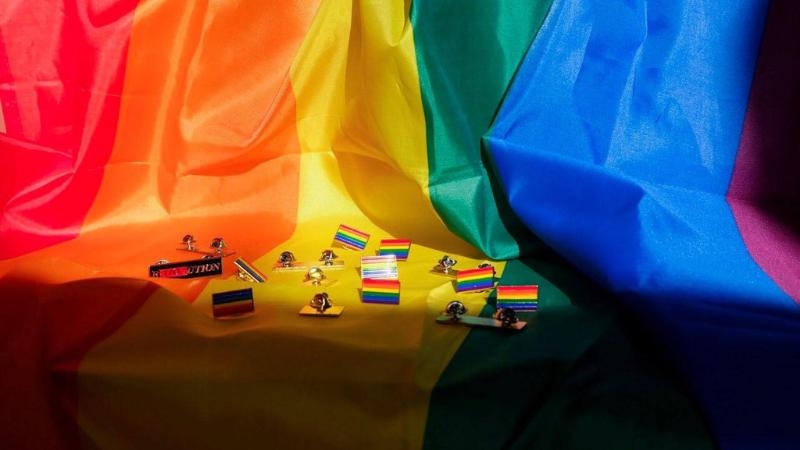 Gearing up for the much-awaited Pride March? The Gay Agenda in Quezon City is your one-stop shop for all things queer! We're talking LGBTQ+ Pride flags, pins, accessories, clothing, and other knick-knacks to show your support for the community. Living outside of Metro Manila? Don't sweat it! You can shop their merch from the comfort of your home through their official Shopee page here. 
For more information, visit The Gay Agenda's official Facebook and Instagram pages. 
Also read: 10 Trendiest Bars and Nightlife Spots in Makati City
This Pride Month is undoubtedly the best time to support local LGBTQ+-owned shops and businesses! These are just a few of the many unique queer brands that are championing diversity and authenticity. Thus, we're always on the lookout for more!  We would love to hear about your finds on our official Facebook page or tag us in your Instagram snapshots @tripzillaph. Happy Pride!
---
Facebook image credit (L-R): FFTG Cafe; The Gay Agenda | Official Instagram Page