"Do you think we'll have to wear face masks the entire time, sa loob ng mall?"
My boyfriend asked this question the last time we went malling before the Luzon lockdown in March. We're almost through July — roughly four months into community quarantine — and we finally know the answer. Yes; we now wear face masks anytime we're outside, and they don't come off until we reach home. Welcome to the era of COVID-19.
Accessorising with locally made face masks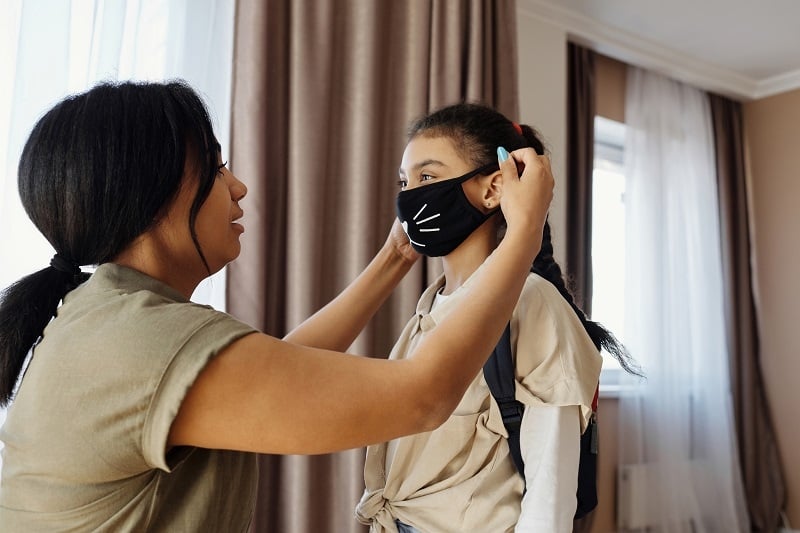 Although arguments still arise when discussing what kind of masks actually work against such a rabid virus, we can all agree that they're a necessity. Gone are the days when even medical authorities were iffy to declare mask-wearing as essential. But leave it to Filipinos to turn to creativity as a form of resilience. Left and right, outside your residences and even online, you'll see it: Pinoys all over now use locally made face masks to make a fashion statement! 
It's a battle cry that fights for a sense of normalcy, for a sense of control even amid uncertain times. Sure, let's win the battle against COVID-19, but with style and pride of identity! We may not have any say on whether or not we should be wearing masks; there's no questioning that anymore. But at least, we can choose which masks to don. The #wearyourculture and #lovelocal movements were born long before this pandemic began. But it's nice to know that they've also influenced how we cope with crises.
The best online stores to buy locally made face masks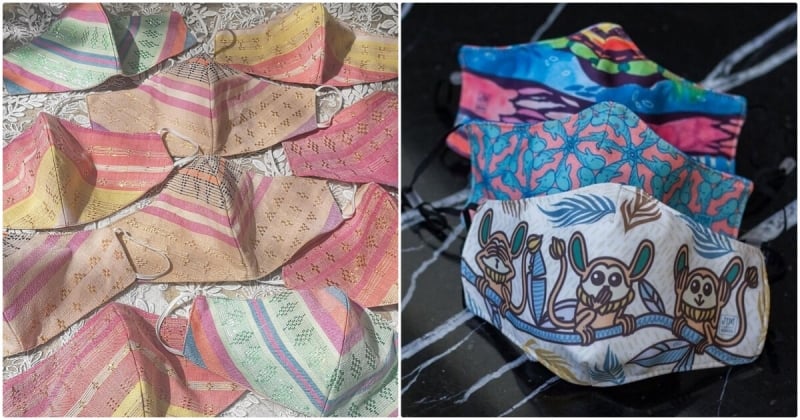 On a lighter note, I once saw a mask-related joke online. It went, "Sa wakas, dahil sa face mask, pantay-pantay na tayong lahat; walang pangit, walang maganda!" On the contrary, it only gave Filipinos yet another way to spruce up. Call it kaartehan, call it a deep love for all things local. Call it whatever you want! These online stores offer locally made face masks that let you do good (stop the virus spread), feel good (stay healthy), and look good (pak!). 
Locally made masks fashioned from Philippine textiles
Responsible shopper tip: When buying masks that feature local weaves, embroidery, and indigenous patterns, make an effort to know the heritage behind the design. Who made it? Where is it from? Does it mean anything? This way, you're ethically and proudly wearing Filipino culture.
1. Anthill Fabric Gallery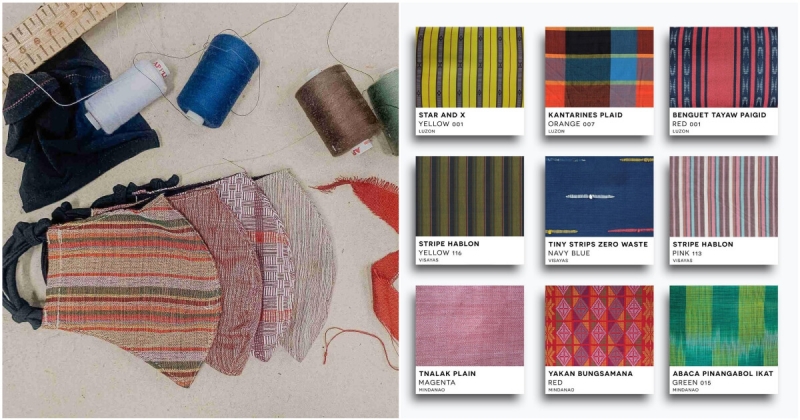 Anthill Fabric Gallery, or simply Anthill, has long been a go-to resource for Philippine textiles. As a cultural and social enterprise, they've been championing Filipino weavers way before locally made masks became a trend. Aside from fashion pieces and their own online fabric store dedicated to the country's "textile treasures", Anthill now offers face masks made of the same local weaves they've been spotlighting all these years.
2. Pangkat Etniko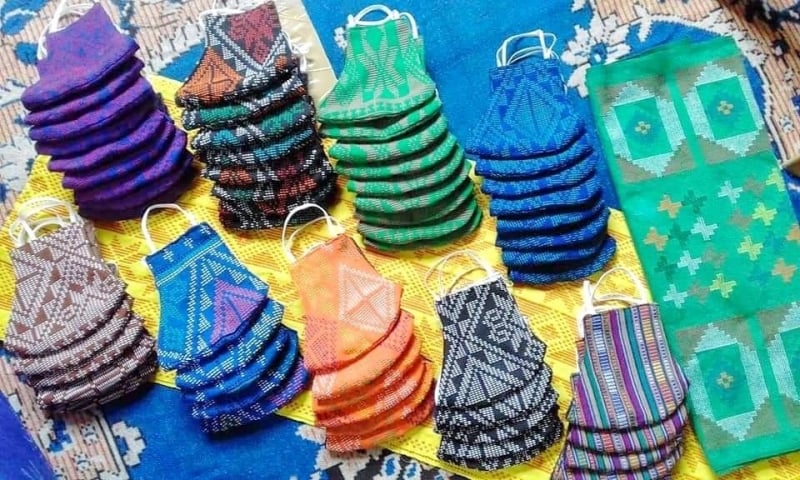 Here's a digital collective that uplifts our indigenous peoples' creative industries. Pangkat Etniko "supports the makers" and inspires people to "buy local" through an online platform that lets you access creative products hand-crafted by various indigenous groups.
Choose from handmade gems like rattan, sayabay, and abaca sling bags woven by the Mamanwa tribe of Surigao del Norte, and Itneg accessories straight from the Cordilleras. Locally made face masks currently carried by Pangkat Etniko feature embroidery techniques of Abra's Tinguian ethnic group, as well as colourful Yakan weaves from Basilan.
3. Lin-ay by Binky Pitogo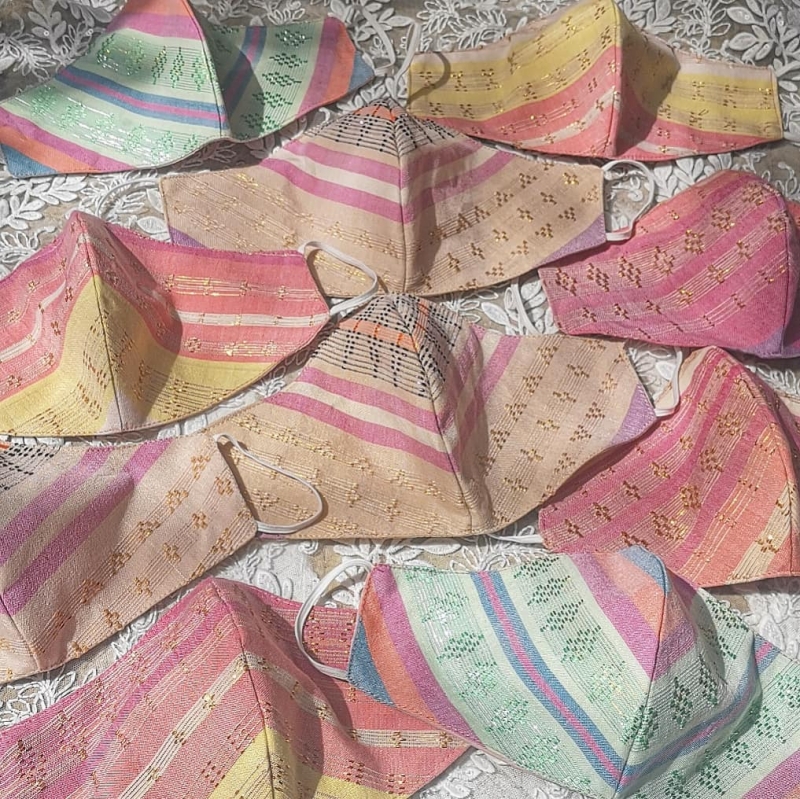 A homegrown designer label based in Iloilo, Lin-ay by Binky Pitogo casts the spotlight on weaves from all over the Philippines. Pitogo's creative genius translates into modern Filipiniana attire — from cropped barong tops and dainty barong dresses to skirts and classy cover-ups. Meanwhile, Lin-ay's current collection boasts of locally made masks crafted from Hablon, a handloom weave deeply rooted in Ilonggo heritage.
4. Betrijzss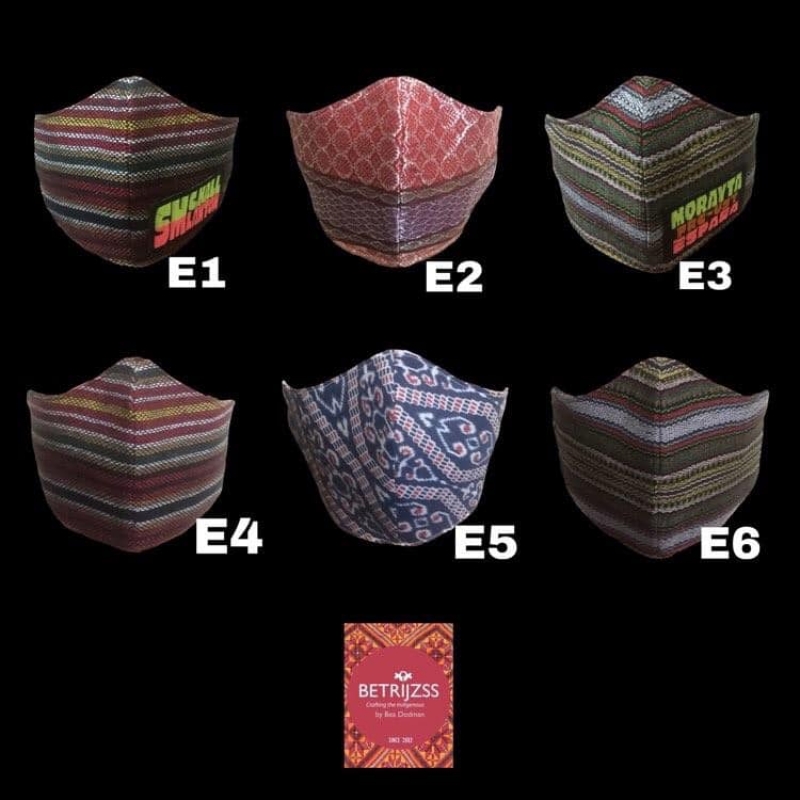 Pronounced bet-triz and established in 2002, Facebook store Betrijzss was founded on one person's love for "crafting the indigenous". Owner Bea Dodman loves the stories, the artistry, and the complexity that go into any indigenous textile, but Philippine weaves hold a special place in her heart. While her store showcases unique trinkets in limited numbers, she now offers locally made face masks, too.
5. Style Ana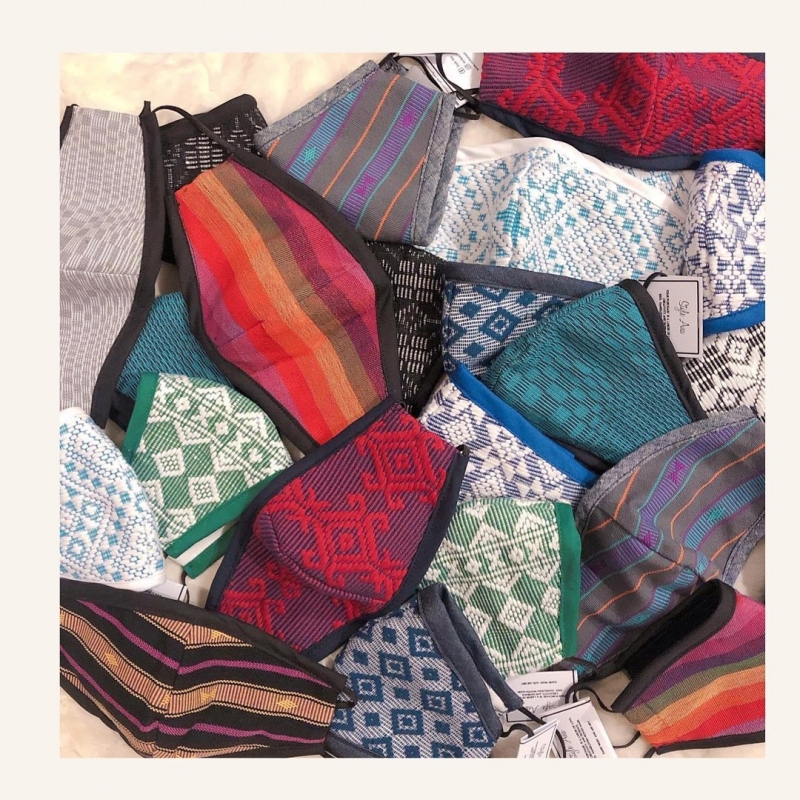 Before IG users flocked to Style Ana for locally made face masks, they turned to the page for modern Filipiniana pieces. Style Ana's designs strike a balance between wearability and that #lovelocal oomph factor. Scour their profile for on-hand face masks that feature 100% handloom-woven textile. They're a steal at ₱300 each!
6. Boho Manila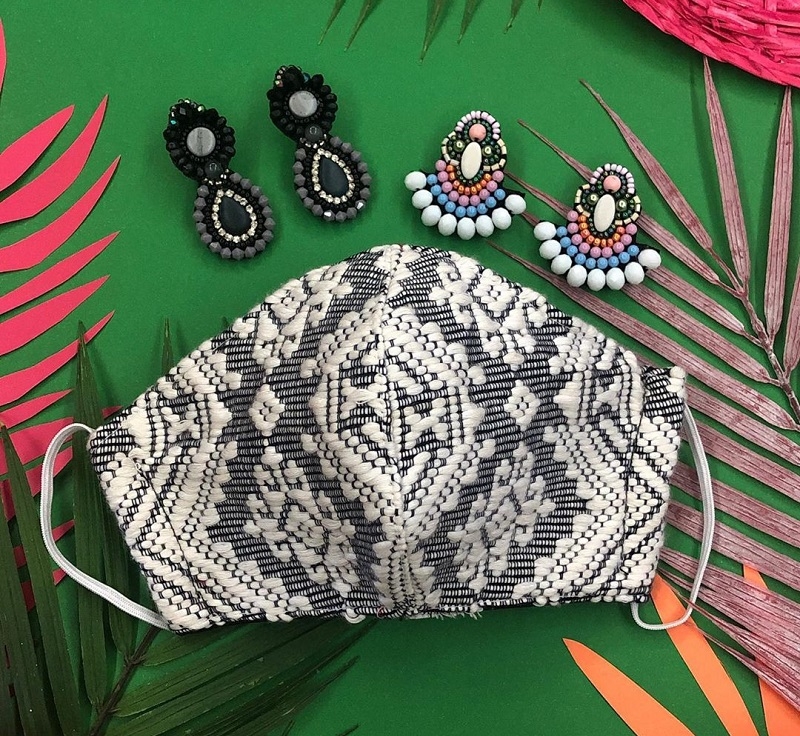 A social enterprise that offers locally designed bling, Boho Manila supports livelihood programs focused on employing Filipino mothers who struggle to provide for their families. Avid fans go gaga over Boho Manila's signature lightweight bohemian earrings, which absolutely steal the show.
But they now lend their platform to locally made face masks handcrafted by artisan weavers in various provinces. Cop fashion-forward sets that include two earrings and a local textile face mask. Who says wearing a mask takes away all the fun when dressing up?
7. Hinahon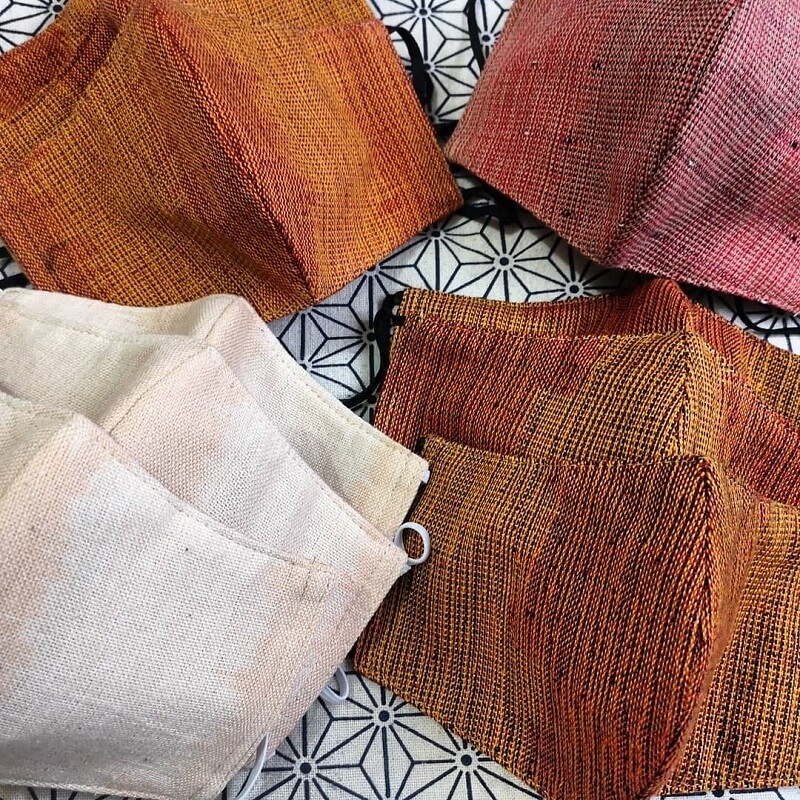 Their Instagram profile says it all: hinahon means serenity in Filipino — something we crave for in a pandemic-panicked world. As sourcing local also lessens our carbon footprint, the online store supports local livelihood by offering "eco products for a mindful life".
Locally made face masks from Hinahon feature weaves handcrafted by Cordillera mothers. It's called Ikat, a northern cotton textile made colourful with natural dyes like turmeric, cogon, mahogany, and tayum or indigo, to name a few.
Locally made masks with a wide range of fabric choices
Responsible shopper tip: Keep in mind the difference between shopping and hoarding! Remember, buy what you only need. Alright, maybe make a small space for what you want, too. *wink* Last but not least, don't forget that cloth masks still require you to insert filters for maximum protection.
Also read: Shop Local for a Cause: This Online Platform Supports Frontliners & Small PH Businesses
8. Mama's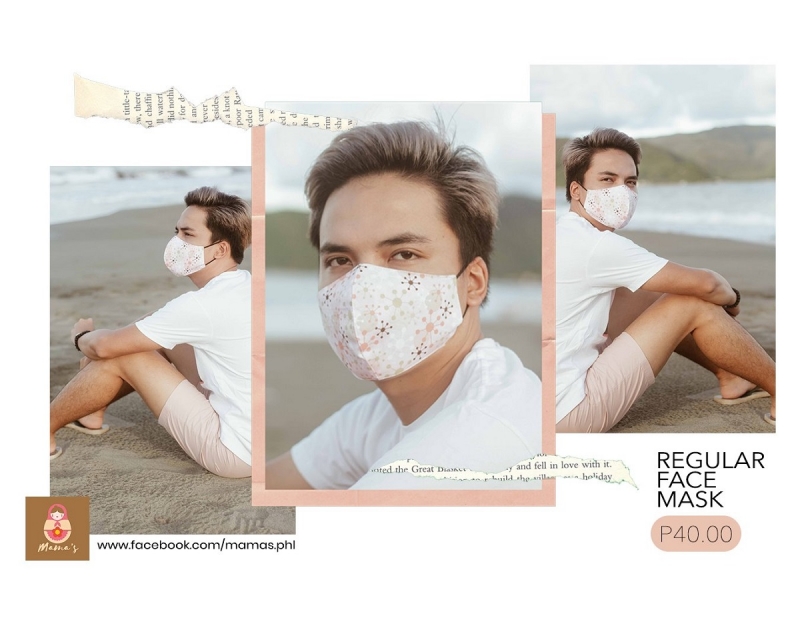 A local brand that started in a cosy home in Aurora Province, Mama's, as its name suggests, is the brainchild of a mother whose urge to care and nurture extends behind her home. Her son, TripZilla videographer Kevin Romas, shared the story behind the name. "My friends and classmates called my mom the same thing — Mama".
From then till now, it seems that Marita Gonzales Romas remains everyone's mom goals. She sends a piece of warmth and motherly love every time you order one of her hand-sewn face masks. Choose from regular and full face masks, or even a reversible variant!
9. HTP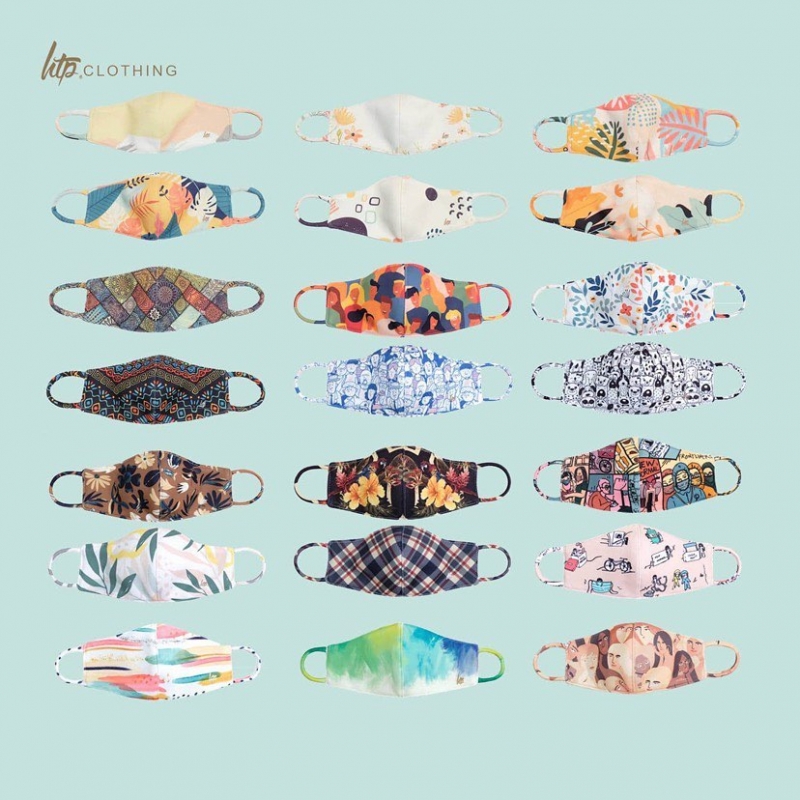 If you aren't new to shopping on IG for affordable clothes, then you would have probably heard of HTP by now. HTP boasts of a loyal following won over through the years by "exclusively sewn pieces" proudly manufactured in the Philippines. Now, HTP offers COVID-19 essentials such as personal protective equipment (PPE), face shields, and of course, locally made face masks. They're also among the government-accredited designers tasked to create PPEs for frontliners!
10. Pinky Promise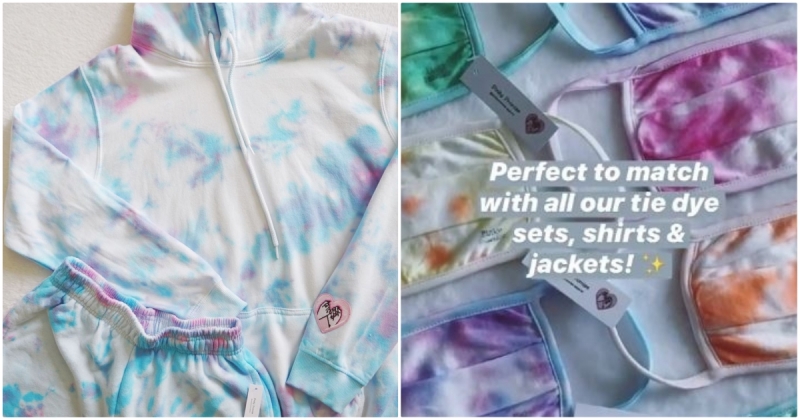 Love the hippie, artsy vibe of tie-dye? Then Pinky Promise is your haven for casual fashion must-haves! The IG store wows with its lineup of tie-dye jackets, shirts, and loungewear sets painstakingly dyed by artist Denise Heredia.
Her latest offerings are breathable, washable cloth masks equipped with slits for filter inserts. They come in Pink Promise's signature tie-dye, of course! Plus, a portion of their current sales provide meals for frontliners. Tie-dye and paying it forward? That's a sure way to brighten anyone's day!
11. Apartment 8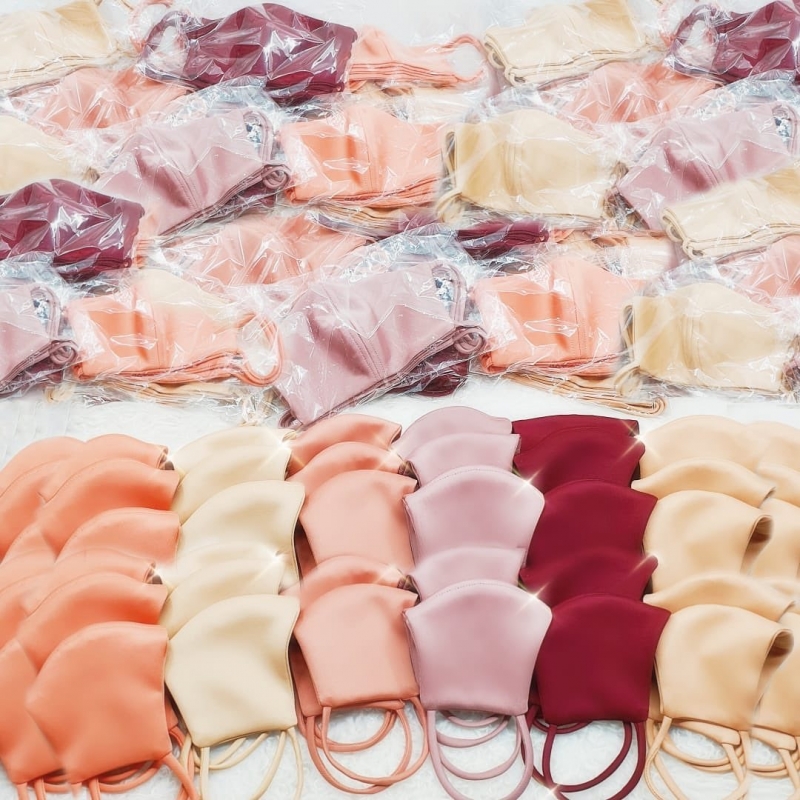 Funny story: I found out Apartment 8 started selling Care Masks through my dad! Before I knew it, he gifted every member of the family with Apartment 8's soft masks, which come in solid, classic colours that match any look.
ICYMI, Apartment 8 is an online store with a whopping following of over 500k. The trendy dress shop has been a go-to for dreamy pieces perfect for special occasions. Even celebrities and influencers find their collections irresistible. Just a heads up: Expect longer waiting times this season. Apparently, the demand for Apartment 8 Care Masks resulted in longer online queues. Worth the wait, though!
12. Soleil Swimwear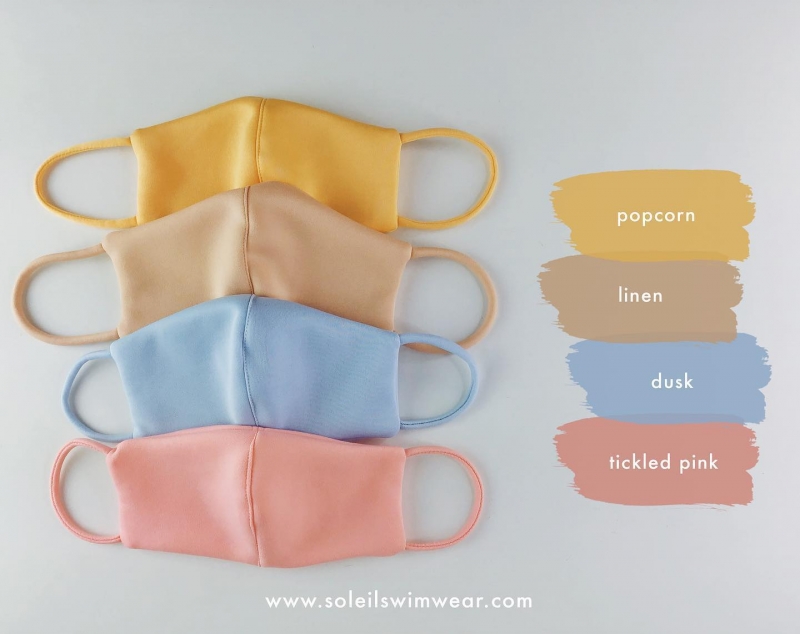 We've been seeing dress shops and designer labels shifting their efforts towards locally made face masks. Soleil is among the ranks of these well-loved brands in Manila, but their roots lie in swimwear.
Soleil Swimwear lends the same trendy colour palette of their past collections to their selection of Safe Masks. Since they specialise in swimsuits and bikinis, their masks are waterproof yet breathable. This, plus a double-layer system promises to keep you safe from nasties floating about.
13. Haute Love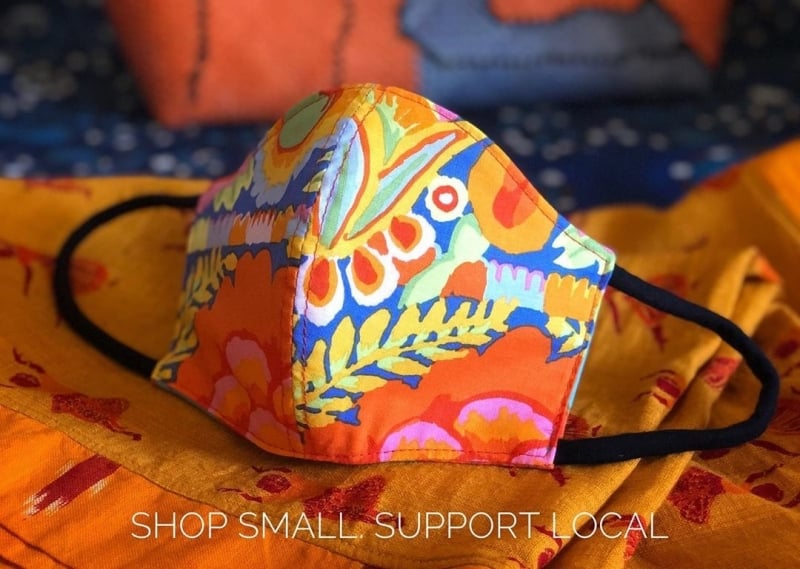 Think tasteful fabric and bold prints reminiscent of haute couture;  these are the locally made face masks that await at Haute Love. What's more, their face masks are reversible! That's right, you essentially get two masks for the price of one. It's no surprise that Haute Love aces the design department; owner Clarice has been making limited fashion pieces with prints she handpicks. To quote Haute Love, "True style is custom-made". 
14. JIM Weaver Designs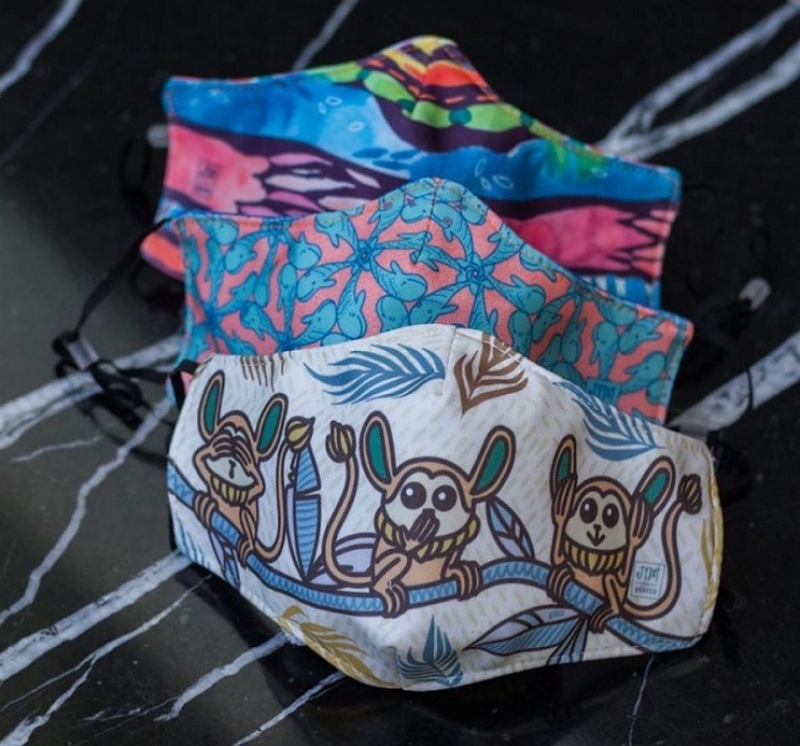 Speaking of reversible masks, here's another you have to cop. JIM Weaver Designs delights with its über limited collection of artsy scarves. The prints you'll see on these pieces aren't ordinary at all; they're artworks by local creatives! The same visual flair adds character to their reversible masks. Plus, a portion of their current sales go to a fund that provides UV sterilisation wands for Philippine General Hospital. Indeed, you feel good, look good, and do good with these locally made face masks.
15. Santi Obcena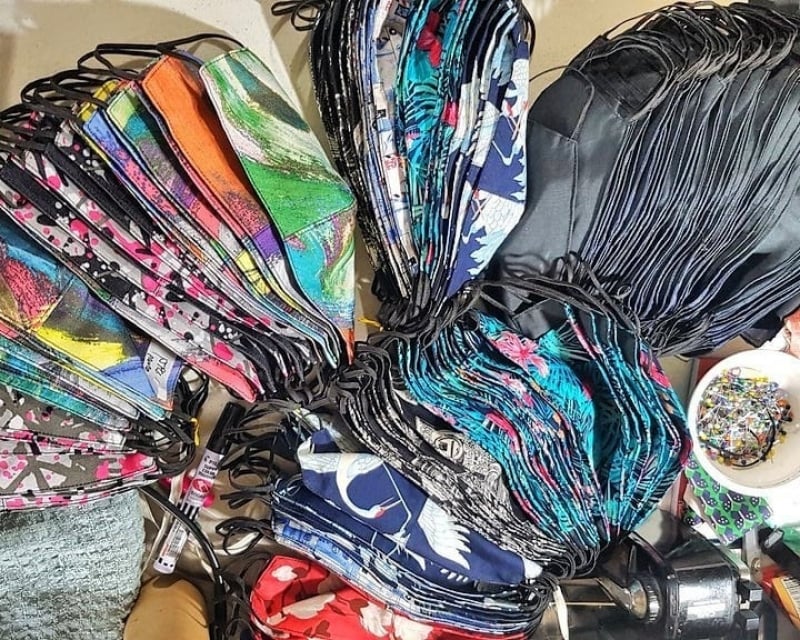 As with many creatives in the fashion industry, Manila-based designer Santi Obcena searched for ways to utilise his talents when the COVID-19 pandemic broke out. From specialising in bridal gowns, menswear, and streetwear, Obcena temporarily shifted his efforts towards creating curated masks that comfortably protect its wearers. Santi's masks look classy and fit well; enjoy extended coverage from the nose bridge to the chin, as well as water-repellent fabric. These masks come in different sizes, too!
Also read: Abaca Face Masks: Everything You Need to Know
There you have it: 15 reliable online stores for your locally made face mask needs, from artsy prints to local weaves and reversible picks. I bet you're having a hard time picking just one. Stay safe and remember, only go out when necessary! To amend that mask joke I came across online, dahil sa face mask, lahat tayo ubod nang ganda! Peace!