Build your travel history. Grow your assets. Save, save, save! You've heard these visa application hacks time and again. While straightforward and effective in most cases, they all boil down to one "simple" idea — you need to have that money, or face rejection. But as it happens, being financially ready is no longer the only thing that can affect visa approval for Filipinos. For a change, why don't you give these lesser-known visa application hacks a try?
Also read: Visa Application for Filipinos: Most Common Misconceptions
Time your visit with events
When news broke that Tokyo was going to host the 2020 Summer Olympics, rumours of possible visa-free entry to Japan for Filipinos started to spread like wildfire. This would encourage more international tourists to visit the country, hence receiving more funds, they said.
While that didn't exactly happen, the Japanese Embassy has been known to be more lenient with visa applications the past months, particularly for Philippine passport holders. Indeed, travellers reported easily receiving multiple-entry visas and getting approved even without meeting certain financial requirements. That said, make it a habit to plan your trips around local events to solidify your purpose of travel.
Prepare itineraries that make sense
You might not realise it, but consuls appreciate applicants who go the extra mile with their preparations. Having a well-thought-out itinerary, for example, shows that you take your travels seriously by doing the one thing that many of us take for granted these days — research. And proper research at that.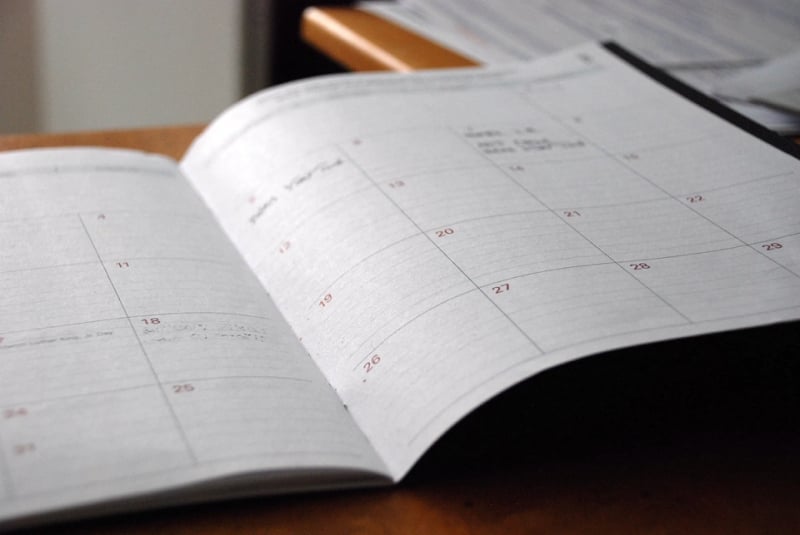 This was recently applied by Paolo, founder of The Wknd Travel, for his recent solo European trip. According to this traveller, grouping the places according to location, including the modes of transportation you will use (along with your chosen provider), and completing the contact details of your accommodation are just some of the ways you can make that itinerary look even more believable. Most importantly, all these details should match the supporting documents you will submit during your application.
Focus on getting a US visa first
On top of your passport, one of the most powerful travel documents you can have as a Filipino traveller is a US visa. Specifically, one that allows you multiple entries for 10 years. With a valid one, you can travel to at least 30 more countries visa-free, including Mexico and some parts of Europe. That's on top of the current list of visa-free and visa-on-arrival countries for Filipinos.
Most visa application hacks won't tell you this. But with only four documents needed in the application, a US visa is undoubtedly one of the easiest visas to obtain, so long as you are able to convince the consul of your visit purposes. Moreover, the US is one of 36 member countries of the OECD (Organisation for Economic Co-operation and Development). Hence, having a US visa will make it easier for you to get entry to other member countries, including Japan and South Korea.
Check if there's an e-visa option
Russia recently opened its doors to more Filipino travellers with the launch of the Russia e-visa programme for St. Petersburg and its surrounding areas. But you still have the option to apply for a Russian visa if you want to visit more places in the country. It's the world's largest, after all!
The advantage of getting e-visas over regular visas is that they're usually cheaper and easier to get overall. "E-visas always make life easier because you don't need to apply for a paper visa", shares Mike, a long-term Filipino traveller and owner of Geeky Pinoy Wanderer. Before Taiwan introduced its visa-free waiver programme, Filipinos also had the option of applying for the more expensive regular visa which required more documents, versus the e-visa which only required payment. I got mine in just a few days, too!
Take advantage of bank deals
Going back to one of my first points, saving or growing your bank account can significantly help you with your visa applications. That said, a few banks in the Philippines actually allow you to easily secure tourist visas if you qualify for one of their credit card programmes. Such is the case for the South Korea Embassy.
At the moment, applicants with active premium BDO and RCBC credit cards are eligible for the South Korea multiple-entry visa offer and are exempted from submitting all other financial documents. These include BDO Gold and Elite cardholders, as well as RCBC Bankard Premium cardholders. This speeds up preparations, while also almost guaranteeing a 100% chance of visa approval. Lucky!
Reserve your tickets, don't buy
Applying for a Schengen visa but don't want to risk it with your flights just yet? Don't worry, most, if not all, embassies don't really oblige you to submit confirmed flight tickets during your visa application. However, some first-time applicants still fail to double-check the list of requirements and end up missing this crucial detail.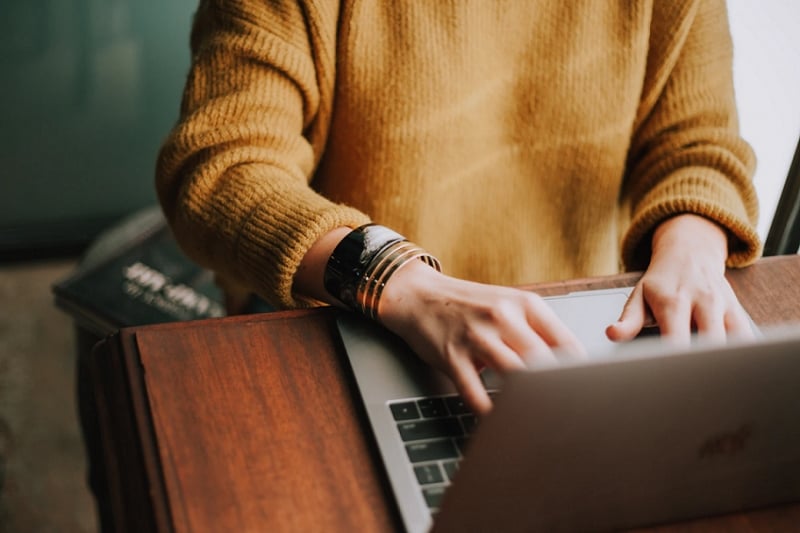 Aside from reservation features by several airlines, you can now also consult individual travel agencies focused solely on reserving flight tickets. Note that these are actual and valid reservations linked back to an airline, and you may avail of them for a fee. The more known Filipino-owned agencies include Dream Euro Trip and Two Monkeys Travel, while up-and-coming ones include MakePassportWork.
Apply with parents, or get a sponsor or guarantor
Some embassies will reject your visa application just for planning to travel solo or with someone you're not related to by blood. It's not always fair. And as much as I hate to say it, that's simply how it is.
If you're in your early 20s (or younger), unemployed but with an honest thirst for travel, here's another visa application hack for you: Ask your parents (or a guardian) to serve as your sponsor or guarantor. A sponsor will provide his or her financial documents for you during the application. You'll only need to submit the other requirements, including those proving your relationship with your sponsor. On the other hand, a guarantor is required to declare your intent on paper on your behalf. Unlike a sponsor, you don't necessarily have to be related. But the more financially established he or she is, the better it will be for you as an applicant.
Maximise free company trips
One of the perks of travel writing or working for a travel company is getting invited to all-expenses-paid trips. And that's true for us here at TripZilla. My co-writer Danielle previously went on a media trip to two visa-required countries and enjoyed that very privilege. "Tourism boards, airlines and other travel-related businesses invite us to cover various destinations. We went to China and Japan for a cruise, and the organisers processed our visas for us, which helped with the approval", she shares.
But that is not to say that it's the only way for you to enjoy the same perk. These days, some companies will take you on free company trips for either leisure or work, and you don't have to break a sweat for it. If the destination happens to be a visa-required place, say yes at all costs! Not only will you get to enjoy travel privileges most people only dream of, but you'll also be enjoying visa application assistance from your company. Given you're already travelling with a group of people, the outcome is almost always favourable.
Attend cultural programmes and conferences
Say your company doesn't offer travel privileges like you would want them to, or you're too young to even join a company of your own — cultural programmes and conferences are always there to save the day. Taking part in these events will strengthen your purpose of visiting a destination, thereby helping you get that visa easier.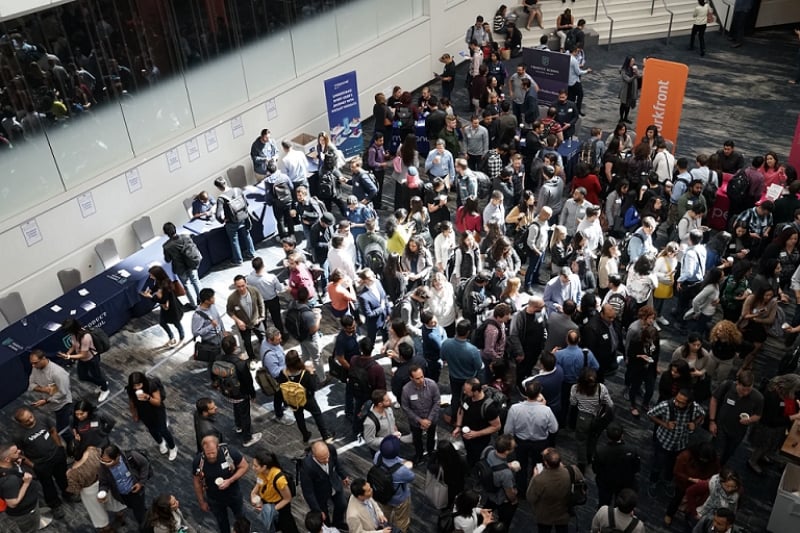 Do know that most of these programmes are not free. Some will, in fact, cost you much more than applying for a visa the traditional way. But more often than not, they come with complimentary visa assistance courtesy of the organisers. "Even if you pay some fee, at least you have the backing of an organisation," shares Regis, our Business Development Executive who previously attended the Global Young Leaders Conference in Europe.
Apply in a different embassy or country
For destinations like the Schengen area, it helps to know the "right" embassy to lodge your application, then adjust your itinerary accordingly. According to Mike (one of the travellers we mentioned earlier), you should, as much as possible, apply through the embassies of France or the Netherlands, which tend to be the most lenient, and "avoid Italy, Greece, and Spain, as they are known to reject the most".
Furthermore, some countries allow tourists to apply for visas to a third country. Often, the fees are cheaper and the requirements are much simpler than in the Philippines. This is true when applying for an Argentina visa while you're in other Latin American countries. To know if this applies to the visa you intend on obtaining, you can visit the local website of the concerned embassy. Or, if you're travelling long-term like Mike, just go straight to the nearest embassy for updated information.
Also read: 3 Flight Booking Hacks Filipino Travellers Should Know
Do these visa application hacks seem doable enough for you? As always, some of these tips still work on a case-to-case basis, so I recommend doing additional research before going any further with your visa application.
As for flights, be sure to join Flight Deals – Philippines or visit our Travel Deals section for foolproof booking tips and cheap fare updates. If you have anything to add to this list, send us a message or leave a note in the comments section!