When it comes to family-friendly destinations, most options revolve around places suitable for children and their parents. But a big part of the joy of family travel is getting the whole clan together — and of course, you can't leave your lolo and lola behind! 
It's true, though: Planning vacations with senior citizens can take more work than your regular vacation. You'll have to ensure the weather is pleasant where you're going. Travel time shouldn't be very long, with minimal transfers to your destination. Wheelchair-friendly places may also be a must for some senior travellers. Additionally, we recommend going to a place where your elderly family members actually have something to do.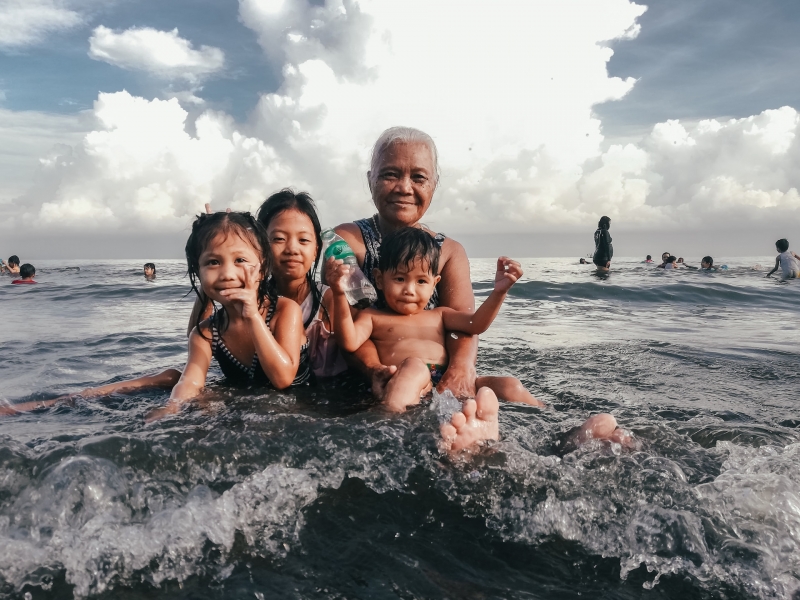 What's more, senior citizen travel is even trickier in the Philippines. Although the archipelago makes for some spectacular sights, travelling between far-flung islands often involves bumpy roads, multiple transfers, and boat rides.
Challenging? Definitely. But trust us when we say all the planning is worth it to explore a new destination with all the people you love the most. So, we've rounded up our favourite senior citizen travel destinations below. Hopefully, these senior-friendly places will help you make the whole crew happy on your next family vacation!
Also read: 15 Pet-Friendly Airbnbs in the Philippines That Are Absolutely Purr-fect
Best family travel destinations in the Philippines suitable for senior citizens
1. Bohol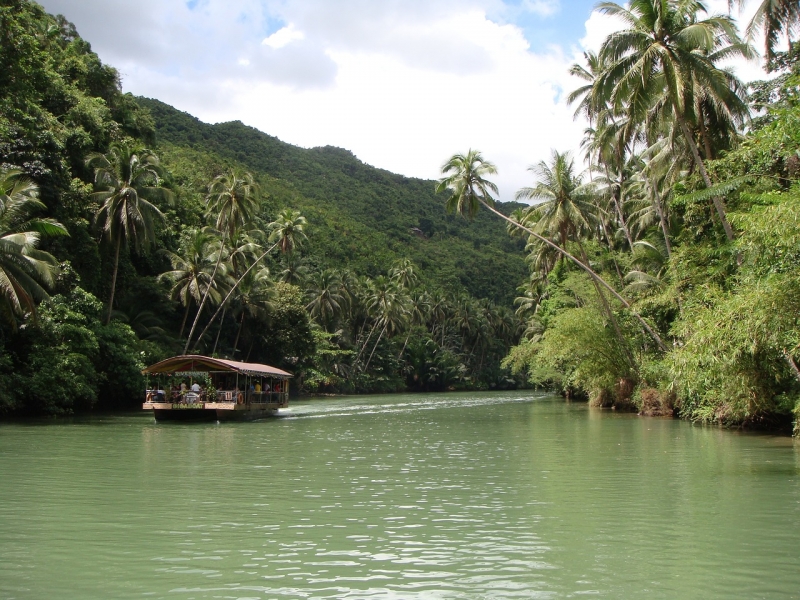 While you'll have to travel by plane to Bohol, it's a relatively quick and painless trip. After all, you'll be flying straight to Panglao Island, the province's main tourist destination.
No matter their age, travellers will be enamoured with Bohol. The tranquil Loboc River Cruise is a crowd favourite, while calm waters and white shores make Panglao beaches some of the most pristine in the country. Road tours are also convenient for families, with stops at centuries-old churches and the surreal Bilar Man-Made Forest.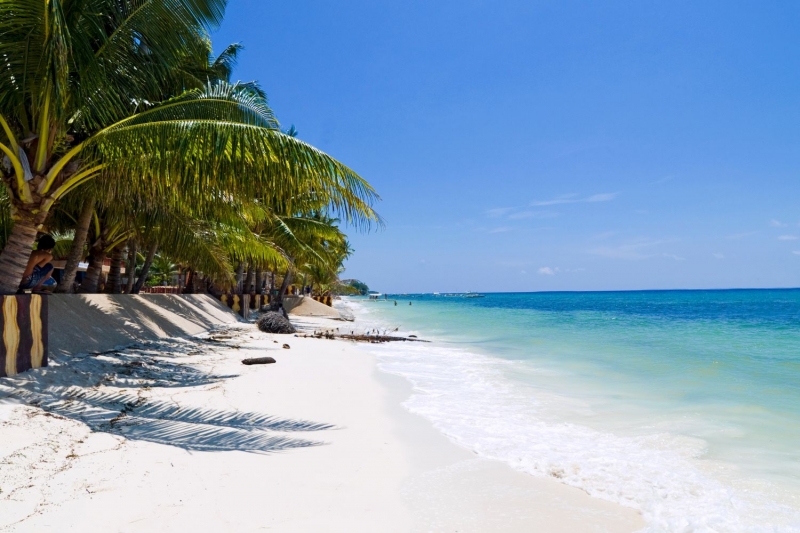 Alona Beach is a great base, with sunny white shores, plus a wide selection of restaurants, buzzy nightlife spots, and scuba diving sites within easy reach. That said, some families may prefer more exclusive accommodations like Bellevue Resort and South Palms Resort. Both enjoy private beaches that are quieter and less crowded.
Also read: 10 Must-Visit Bohol Restaurants & Cafes on Your Next Trip to the Island
2. Boracay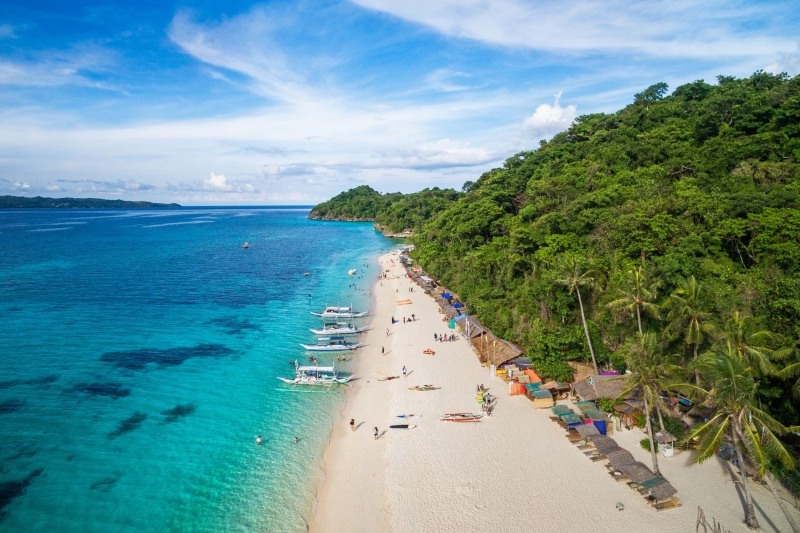 From one island paradise to another? The sun-baked island of Boracay is truly a standout for beach lovers of any age! After all, White Beach is one of the most beautiful beaches in the world. From early morning swims to spectacular sunsets, families can soak up the sunshine and fresh ocean breeze 24/7. Plus, there are plenty of dining options to suit all tastes.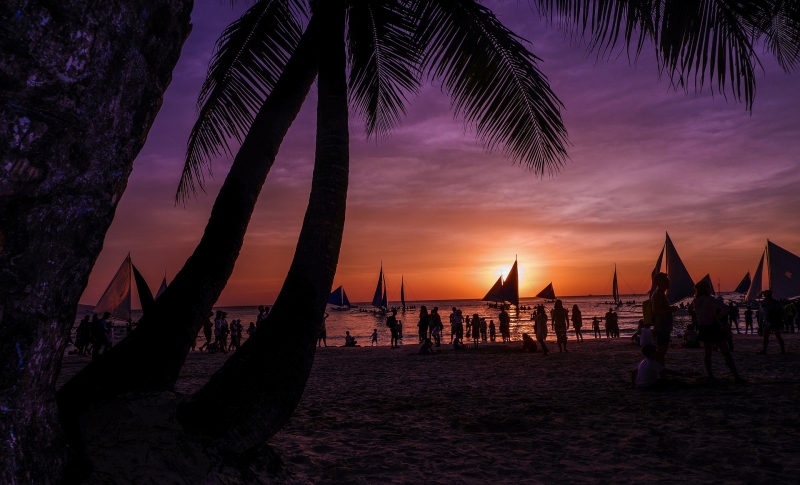 To be clear, a Boracay trip requires a few transfers: You'll have to fly to Caticlan or Kalibo, drive to the port, and then hop on a quick boat ride to the famous island. That said, out of all the off-shore destinations in the Philippines, we think this white-sand paradise is one of the most senior-appropriate.
Pro tip: For the most convenient island transfers, pick accommodations with private speed boats like Shangri-La Boracay or Henann Lagoon Resort (and other Henann properties on Boracay). That way, you won't have to jostle with the crowds on your way to the island.
Also read: 12 Airbnb Rentals in Boracay for Under ₱50,000 Per Month
3. Cebu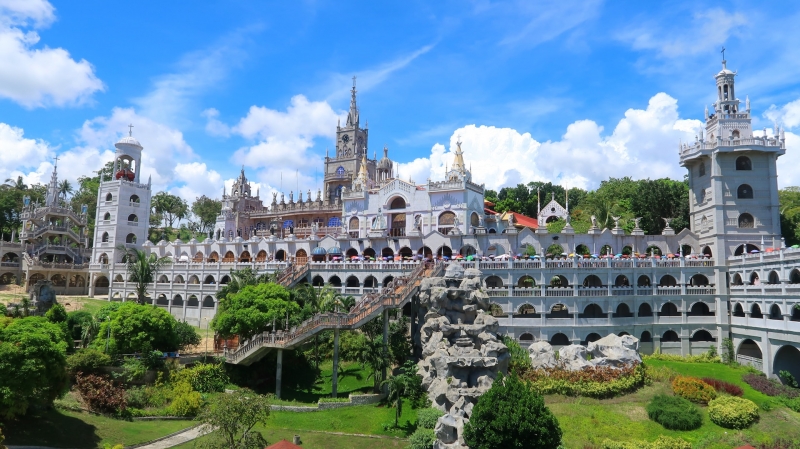 A sprawling province with a stunning array of historical, cultural, and natural attractions, Cebu is one of the best destinations in the Philippines for family travel. First, Cebuano food is sumptuous. Even if your elderly companions can't eat much lechon (hello, cholesterol), there's still plenty to savour,  including Cebu siomai, dried mangoes, and local spring rolls called ngohiong.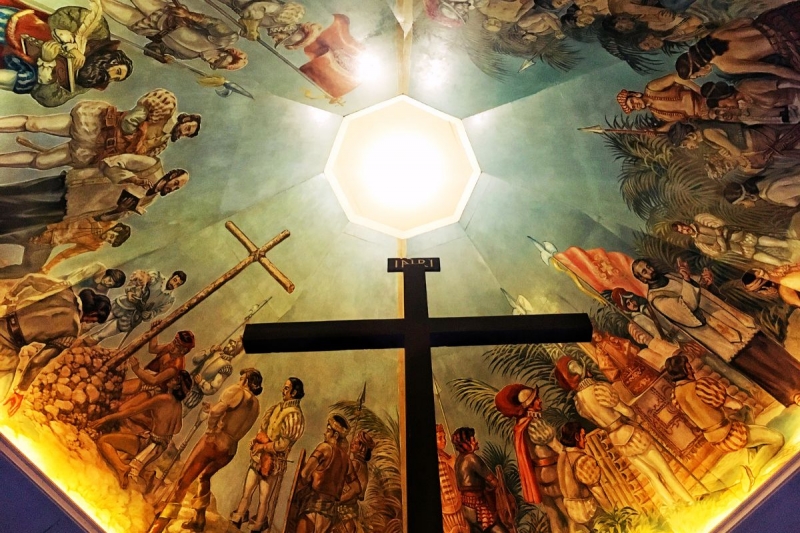 In between meals, explore sites by car; Magellan's Cross, Fort San Pedro, Yap-San Diego Ancestral House, and Simala Shrine are all worth visiting. Mactan is also a great tourist spot for some ocean time. 
If you're willing to venture further than Cebu City and Mactan, the quiet town of Moalboal can be a good option. Families with private vehicles can board their cars on a ferry to Bantayan Island, as well.
Also read: Cebu Off the Beaten Path: 10 Hidden Gems to Explore
4. Bacolod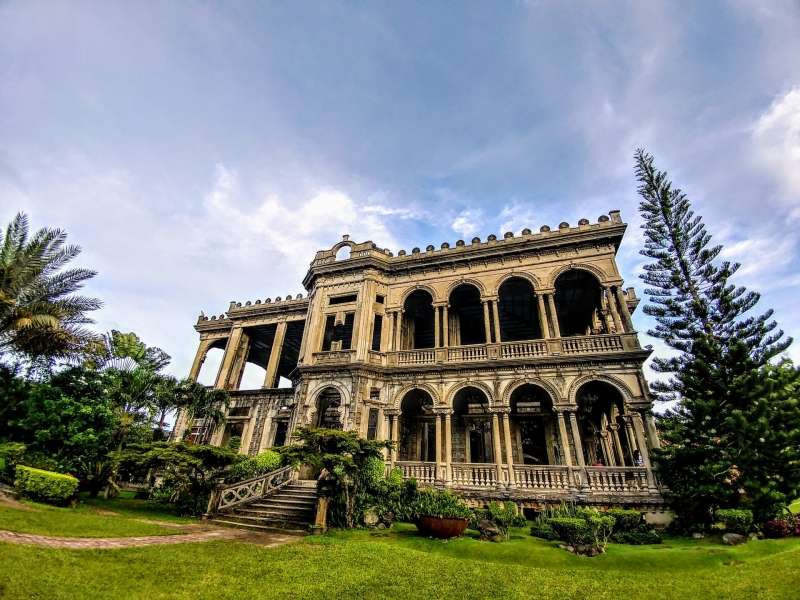 An underrated city in Negros Occidental, Bacolod City is a great addition to your family travel list. Instead of beaches and mountains, you'll find history and food in The City of Smiles.
Take a day trip exploring The Ruins, the picturesque remains of an ancestral mansion in Talisay. Bring children to the Negros Museum for a history lesson on the province, then say a little prayer at the 19th-century San Sebastian Church. If you have the time, spend a day in Silay City, affectionally called the Paris of Negros for its arts-heavy culture and impressive collection of heritage houses.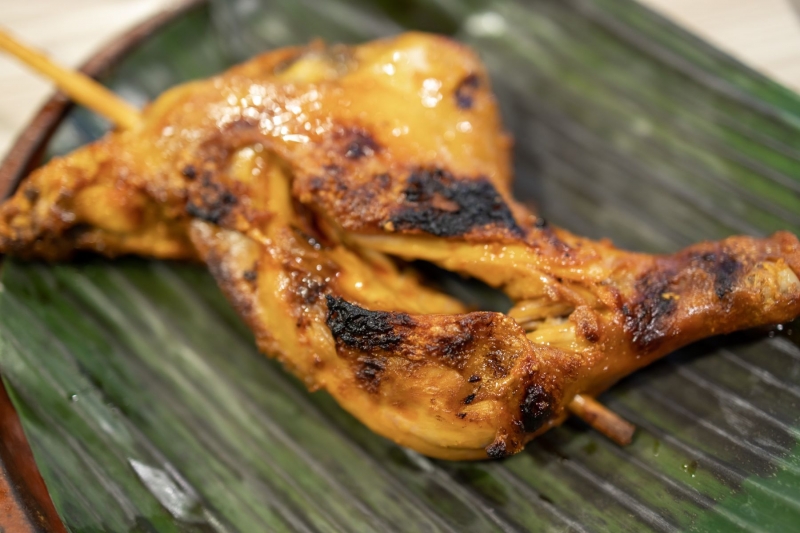 Of course, we'd be remiss not to mention Bacolod food. The City of Smiles is also the city of inasal, after all! So, set aside a meal for chicken inasal. Pastries are also a Bacolod speciality; try the napoleones at least once. If lolo and lola are foodies, you won't go wrong with this Visayan city.
Also read: 10 Inasal Places in Manila Recommended by Bacolodnons
5. Amanpulo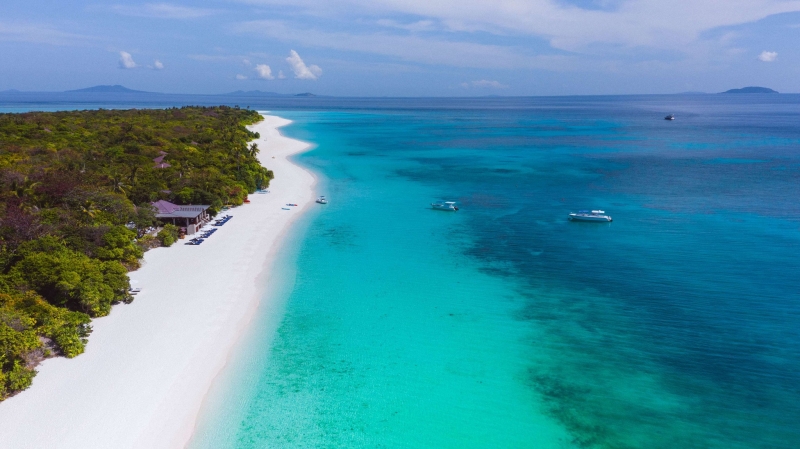 The Philippines is brimming with beautiful beaches, but Amanpulo is definitely the crème of the crop. The luxurious private island in Palawan is a playground of VIPs and celebrities — but you can indulge, too, if you're willing to splurge for a five-star family vacation.
You'll have to fly to Amanpulo on a private plane. It's pricey but infinitely more convenient for elderly travellers you want to spare from the chaos of commercial flights. Casitas are available for smaller parties, while multi-room villas are more appropriate for trips with the whole brood.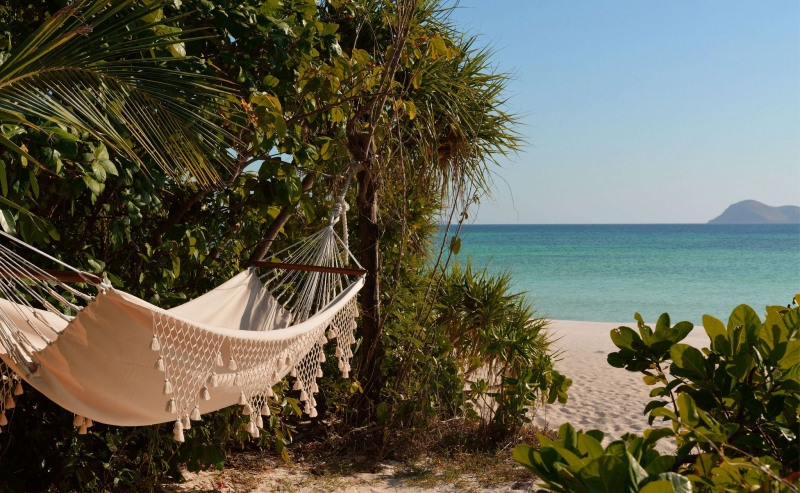 Pamper your parents and grandparents in the opulent tropical landscape of sweeping white shores and lush gardens. While the younger adventurers can scuba dive, snorkel, and kite surf, the rest can lounge on the beach, enjoy spa treatments, and savour delicious local and international cuisines. For a more laidback outdoor adventure, take everyone on a relaxing cruise in the turquoise Palawan waters.
Also read: 10 Private Islands You Can Rent in the Philippines Right Now
6. Batangas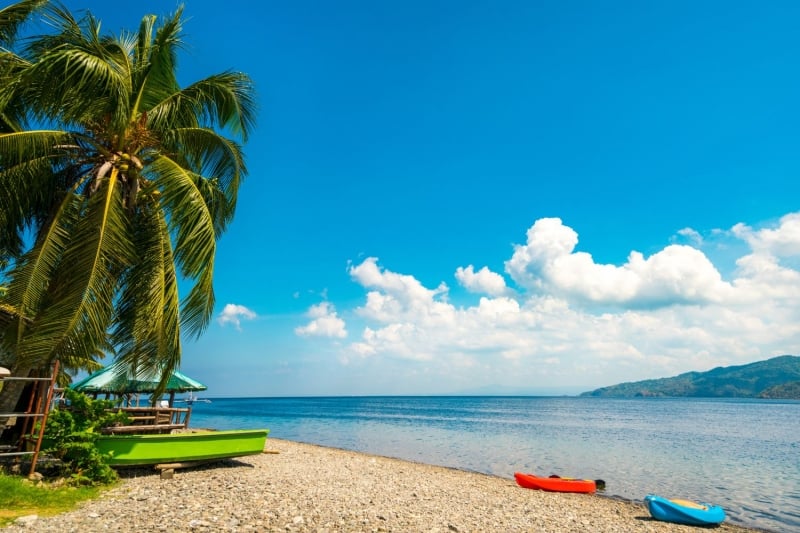 Let's face it: Flying can be a chore for the elderly. A flight may be an hour long, but add to that driving through terrible traffic to NAIA, the waiting game at the airport, and then making your way to the resort — all in all, it's a pretty exhausting day for anyone, but most especially for senior citizens. Not to mention, getting on and off the plane can be a challenge to less mobile travellers.
Fortunately, there are a couple of family travel destinations within driving distance of Metro Manila. For one, Batangas. From the coastal town of Nasugbu to diving-friendly Mabini, there are plenty of Batangas beaches that attract sun-seekers all year round.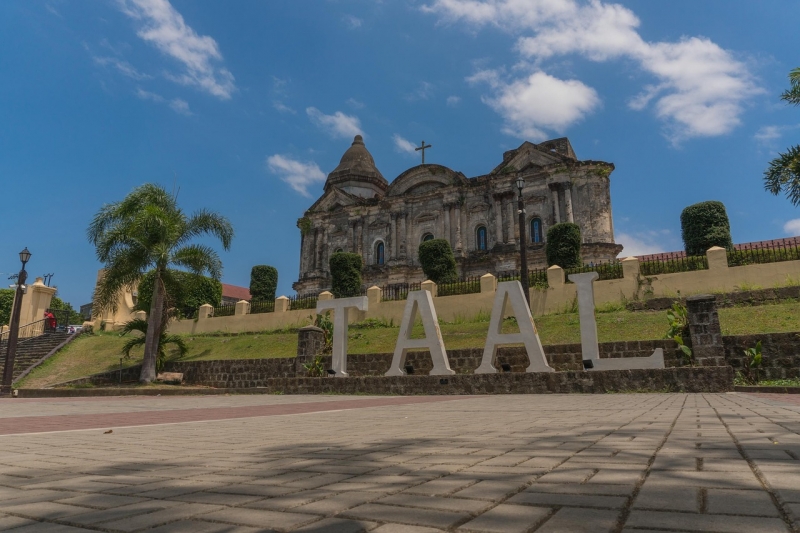 Beyond the beaches, this Luzon province is a treasure trove of historical landmarks like Lipa Cathedral and Taal Heritage Town home to Taal Basilica. If relaxation and wellness are more your family's thing, then treat them to a luxurious stay at The Farm at San Benito. Embrace chill family bonding amid the forests of Lipa, then indulge in five-star spa treatments on-site.
Also read: 18 Airbnbs & Vacation Rentals in Batangas for Quick Escapes
7. Vigan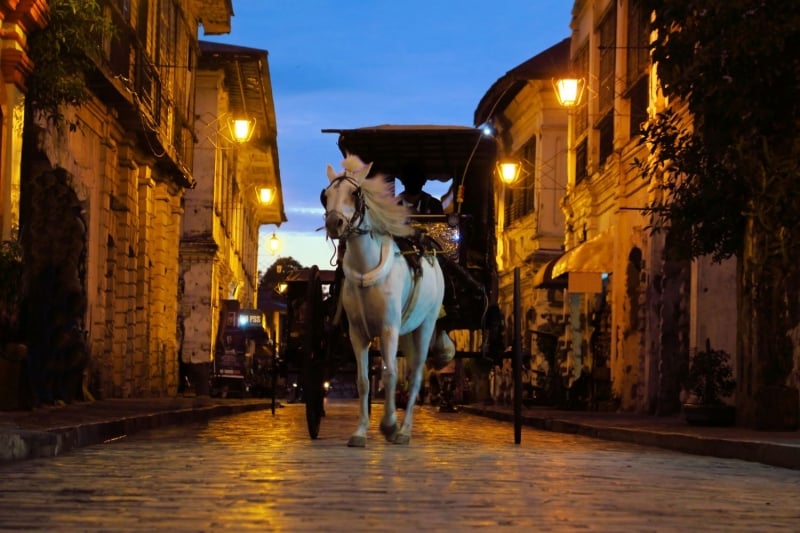 Transport the fam to the old-world Philippines in Vigan, Ilocos Sur. The well-preserved colonial architecture makes the city feel frozen in the past, a slice of Filipino culture recognised as one of the UNESCO World Heritage Sites in the Philippines. No matter the generation, Vigan is a place every Filipino can appreciate.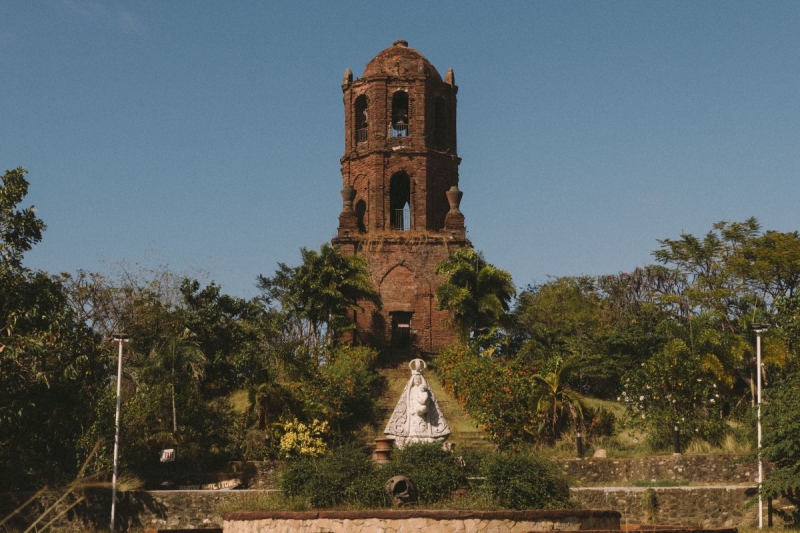 Stroll down Calle Crisologo, the famous cobblestone street lined with ancestral houses and centuries-old buildings. Keep in mind that no vehicles are allowed on this road except kalesa. So, go slow, bring water, and use wheelchairs for the elderly if you must. Other notable sites in the area include Bantay Church Bell Tower, Vigan Cathedral, and a number of beautiful mansions and museums you can enter.
Then when it's time to eat, you won't be disappointed by local cuisine. Ilocos empanada and bagnet are provincial specialities you must not miss. Longganisa and pakbet are also delicious fare served in many Ilocano restaurants.
Also read: Where to Stay in Ilocos: 12 Best Hotels, Resorts & Vacation Rentals
8. Pampanga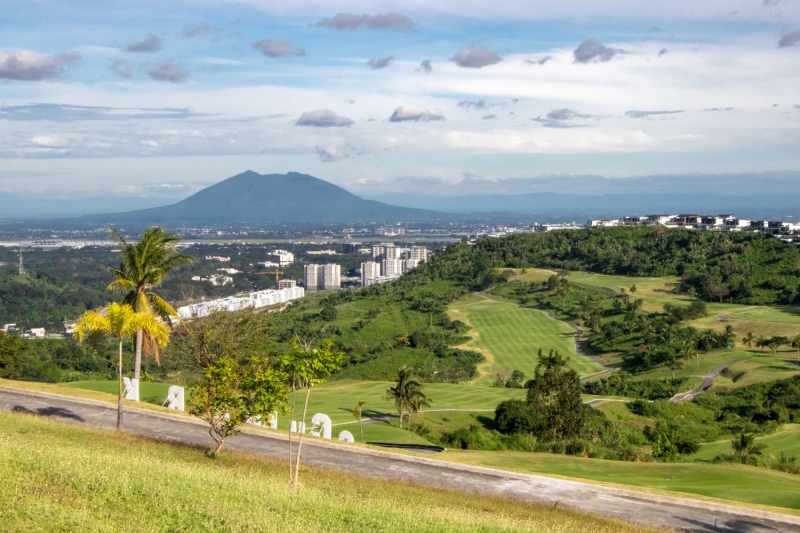 If food is what your family is travelling for, then look no further than Pampanga. It is the Culinary Capital of the Philippines, after all! As the children play in Sky Ranch and Sandbox, and the adrenaline junkies of the family travel to Mt. Pinatubo, the foodies can go on a food crawl of the best restaurants in the food-obsessed province.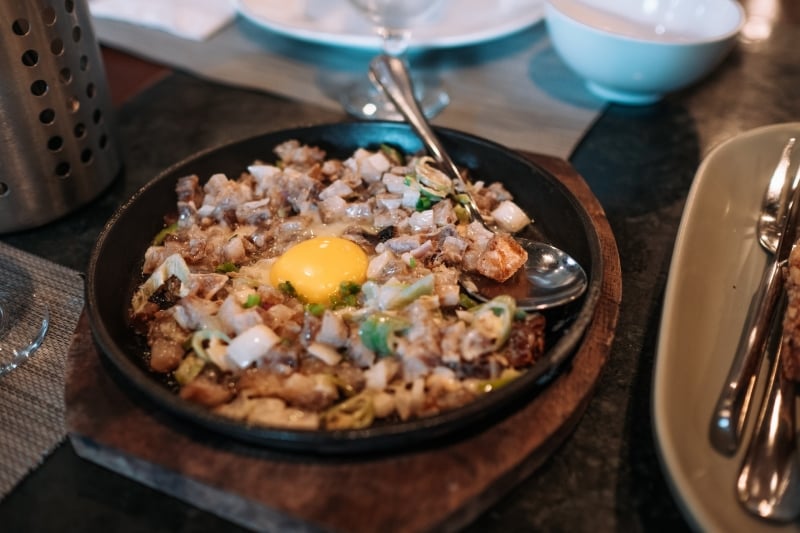 Sisig is probably the main reason Pinoys fall in love with Kapampangan cuisine, but the culinary masterpieces of the province are endless. Murcon (ground pork and beef), aligue (crab fat), and halo-halo are two that are pretty universally embraced. But if you ask us, a true food tour of Pampanga involves trying at least one of the more off-beat delicacies like betute (stuffed frog) and kamaru (cricket). Who knows, maybe lolo and lola have the stomach for it!
You probably can't sample everything on the menu, but make sure to order a few dishes to get a taste of several local favourites. If you have the budget, treat your loved ones to a dining experience at Bale Dutung, one of the best restaurants in Pampanga by renowned Chef Claude Tayag.
Also read: 8 Angeles Airbnb Rentals for a Fun Getaway in Pampanga
There you go! If your love language for your family is travel, then we recommend starting with these local destinations for your next holiday. Senior citizens may be up there in age, but that doesn't mean they're no longer up for new experiences, right?
---
This article contains affiliate links. When you book through these links, we may earn a small commission at no additional cost to you. All images courtesy of the respective property listings.
Featured image credit: Trisha Marie Uvas | Unsplash