One of my greatest travel obsessions is a good ol' trusty travel bag — but make that plural. There are different types of travel bags, after all, and each of them serves a purpose. I admit, when I was young and naive, I used to think that you need only one or two travel bags for a smooth-sailing adventure. But alas, age has caught up with this "almost tita", and I find that I stop midway when I "force" items into a bag they don't belong in. "No, no. That goes here, and this goes in there," I tell myself.
Don't ask me whether this need to have several travel bags comes from being OC, or simply because I want my things to be kept in nice-looking bags to make my travels feel more personable. Maybe it's more of the latter on most days, and the former on special days. Maybe it's both. I can't tell. But you get the picture — I love travel bags in whatever shape or form they come. I bet they'll grow on you too. So, to set you on the right track, check out the 10 types of travel bags you'll (inevitably) use in this lifetime!
1. A high-quality suitcase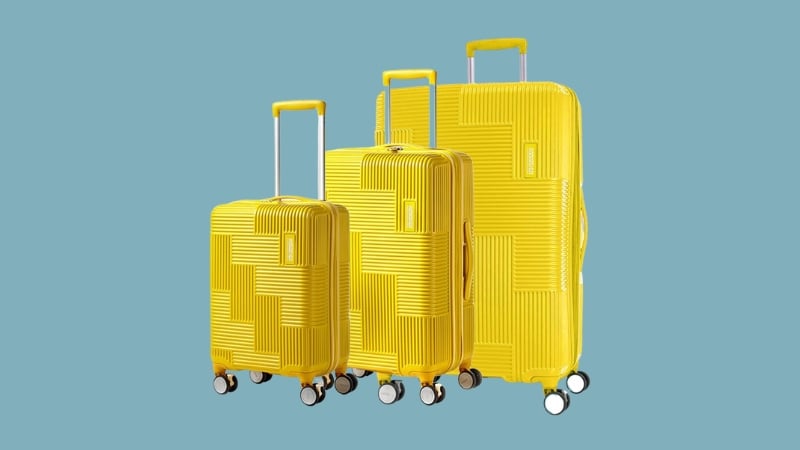 A suitcase is a traveller's best friend, and if you choose wisely, it won't ever let you down. Like all bags, suitcases come in different materials, sizes, and colours. But what I love about them is how you can adorn them with quirky items to avoid mistaking someone else's similar one as your own. You would have to be blind not to see suitcases in an airport whose handles are wrapped in colourful overgrips and ribbons. Some suitcases even have stickers on them or an illustrative cover that conceals the whole bag. 
Point being, your luggage doesn't have to be boring. Pick one in your favourite colour, or maybe one that has several compartments apt for your travel style. Once you've made it your own, you'll find yourself reaching for your suitcase every time you travel, not because it's the only one you have, but because it reflects you in style and function. Now that is a good travel investment!
Shop this quality suitcase on Shopee or Lazada.
2. An everyday backpack or shoulder bag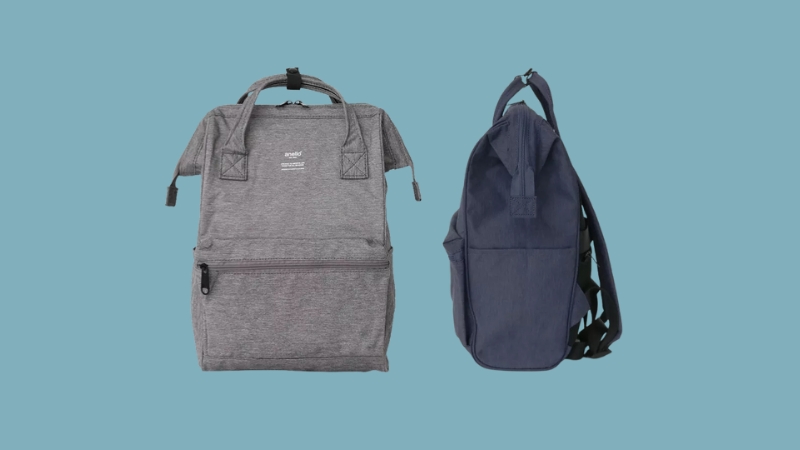 Don't cringe — I'm also picky with the day bag I use during my travels, if only for the reason that they're an extension of one's OOTD (no judgements, please). But again, I would suggest you merge style and functionality. It is absolutely unacceptable to pick a day bag just because it looks cute and trendy. Your belongings need to fit comfortably, and you need to be able to take them out effortlessly. The last thing you want is a bulky travel bag that you need to dig into just to retrieve one item. Let's admit it though — we've all been there, so it's time to take a stand. Upgrade to a new day bag and end thy suffering!
Tip: I personally love Anello bags for travelling. Their price ranges from ₱1,500 – ₱3,600. Plus, their designs are just the right blend of classy and practical for men and women. Check out the different brands of travel bags you can buy in the Philippines!
Get this classic everyday backpack on Lazada.
3. A sturdy hiking bag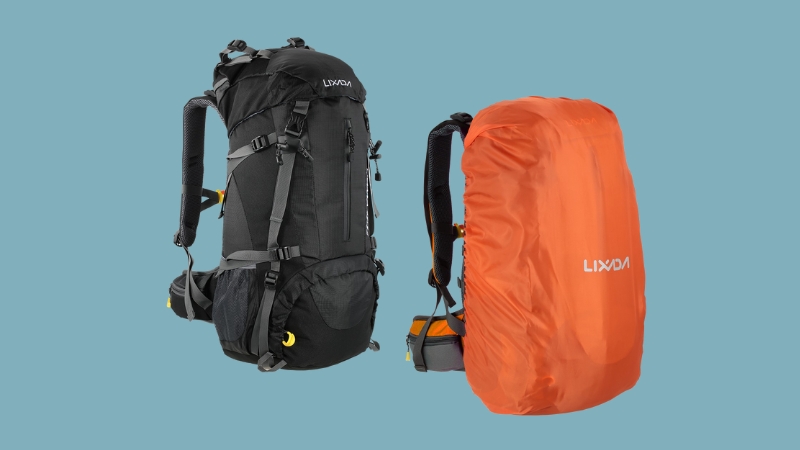 If you plan on conquering mountains and pursuing a hiker's bucket list, you'll need a hiking bag. Sure, backpacks could serve you well…in a pinch. Those travel bags naturally wear out quickly if you keep using them on hiking trails. So, instead of placing your poor backpack at the mercy of Mt. Ulap or whatever summit you're climbing, invest in a hiking bag whose durability will not only carry your belongings but can also withstand the elements. Plus, the hip belts on hiking bags are Godsent. Give your exhausted back a break, adjust those belts, and let the weight of your bag rest on your hips instead!
Get your own hiking backpack on Shopee or Lazada.
Also read: 6 Backpacking Tip For & From A Hight Maintenance Female Traveller
4. A waterproof beach bag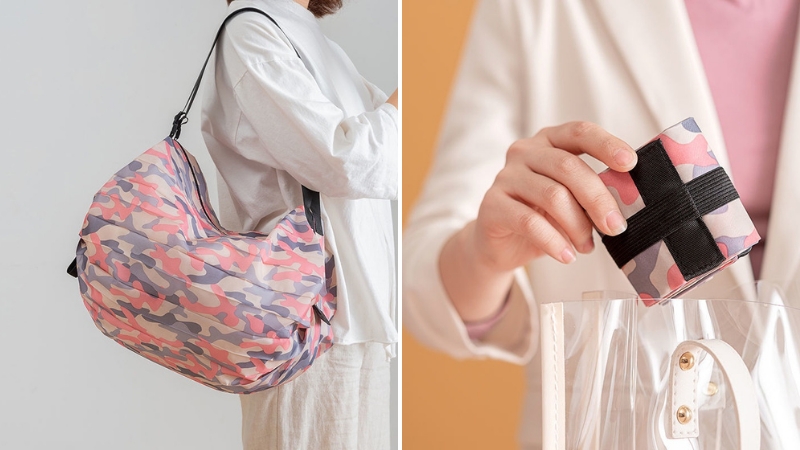 I'll be damned if I had to use my everyday handbag to the beach. Handbags aren't exactly built for the sand and sea, especially if they come from a premium brand. This is why it's important to have a beach bag waiting at your beck and call. It doesn't need to be fancy, really. It just needs to be spacious and if possible, waterproof. And if you ask me, as long as you can find travel bags that are waterproof, go for it.
Shop this handy waterproof beach bag here. 
5. A helpful eco bag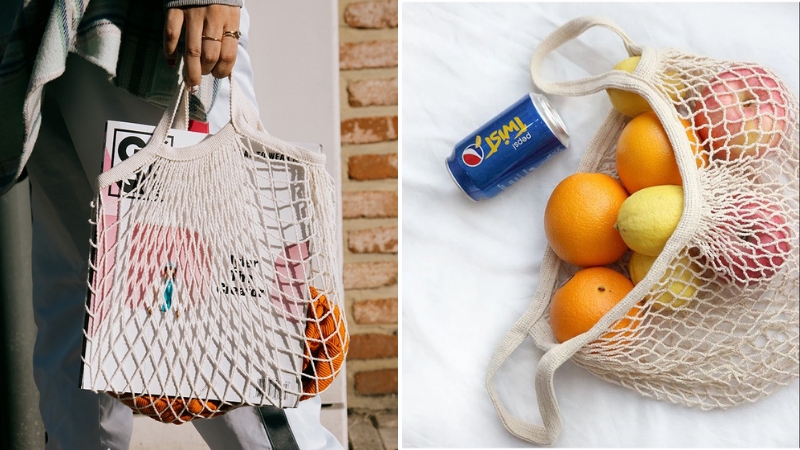 By now, I hope you know that eco bags are helpful in more ways than one. Plastic waste can take up to a thousand years to degrade, while it only takes most consumers a couple of hours or even minutes of using plastic before throwing it away, thus contributing to the world's plastic pollution. 
Having a trusty eco bag will not only make you feel less guilty, but it's genuinely one of the solid helpful actions to take in your everyday activities — especially when you're travelling. No one is excused from their environmental responsibility no matter where they are. So the next time you're shopping for souvenirs, bring an eco bag! In fact, maybe your beach bag can double up as one.
Purchase this trusty eco bag on Shopee or Lazada.
6. A spacious duffel bag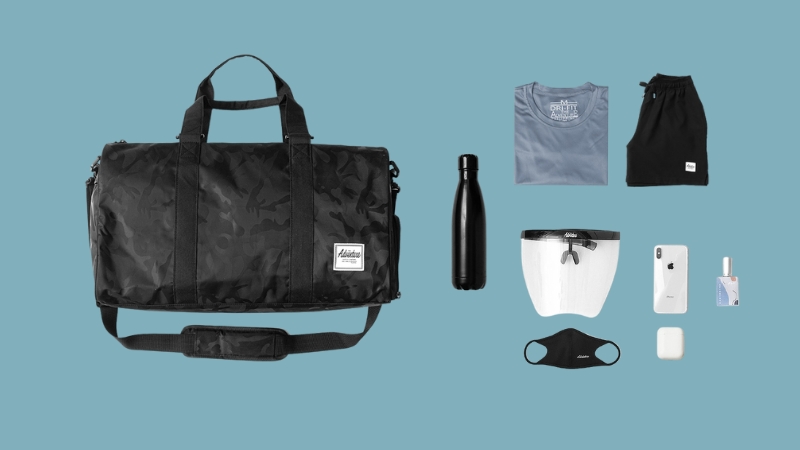 Based on experience and observations, travellers usually buy a duffel bag when they need to redistribute the weight and content of their luggage due to souvenir shopping. If you find yourself stuck in this scenario, lucky you. You actually have a valid excuse to buy another carry-on bag before flying home. You can even use it as a gym bag when you're not travelling. Travel bags can be multi-purpose too!
Buy this multi-purpose duffel bag here. 
7. An ever-reliable anti-theft bag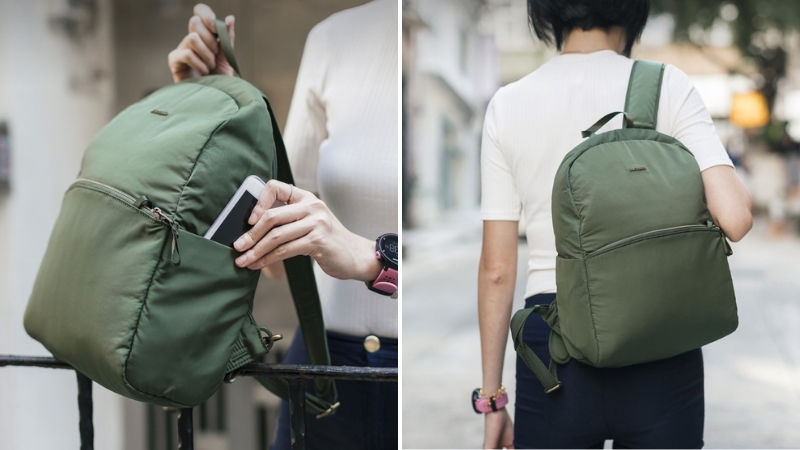 Anti-theft bags are becoming more and more popular for the obvious reason — no one wants to get mugged in their travels. To be honest, they're not the most stylish travel bags to carry around. In fact, some designs look odd. But if you plan on going to reputable dodgy places, to hell with style. Prioritise your safety and the security of your valuables. Anti-theft bags come with secret pockets, are also anti-cut, and have Radio Frequency Identification (RFID) compartments where you can safely place your passport and credit cards without worrying about unauthorised scanning. Now that is a hardcore travel bag if ever I've heard of one.
Get your own anti-theft travel bag on Shopee or Lazada.
8. A reusable laundry bag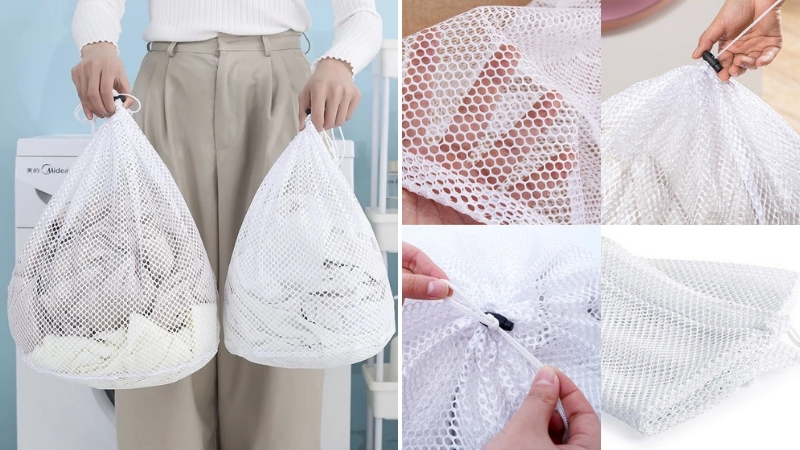 Before you snicker, you have to consider that this is one of the most underappreciated travel bags ever! Don't tell me that you just dunk your dirty clothes in your luggage. They need to be segregated too, else let your whole travel bag stink. Some hotels offer complimentary laundry bags that have agreeable quality. If you don't want to buy one, why not bring those home for future use?
Purchase this travel laundry bag on Shopee or Lazada.
9. A vanity and toiletry kit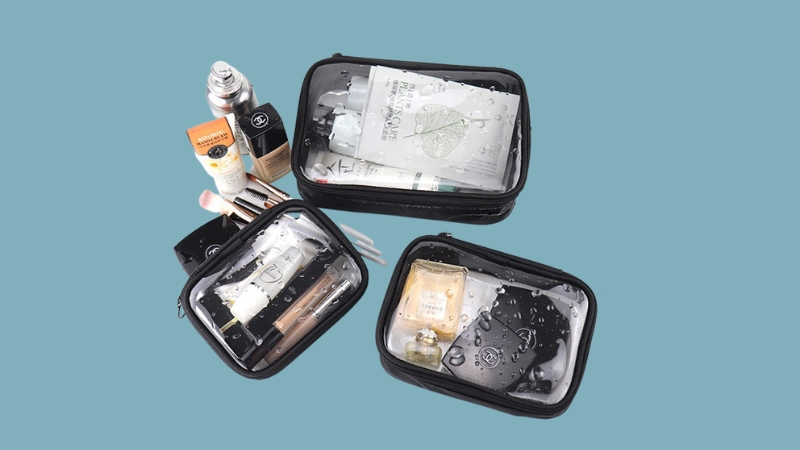 To keep everything neat and orderly, place everything you use in the bathroom, meaning your skincare products and toiletries, in one vanity kit. Don't hesitate to get a big one either. You never know what you might need to place inside it. As someone who takes her skincare very seriously, I found that I had to invest in a spacious vanity kit if I really wanted to keep the horrible acne and dryness away.
To do that, I had to bring more products with me on my travels than just the usual facial wash and toner, and I couldn't settle with mini travel kits to fit all my bathroom essentials. But that's just me. I'm sure there are plenty of travellers who can't be bothered with skincare. Still, having a toiletry or vanity kit is a must to keep any form of liquid from touching your suitcase and clothes.
Get your own toiletry or vanity kit here. 
Also read: 10 Challenges Any Beauty Addicted Traveller Will Understand
10. A set of travel packing cubes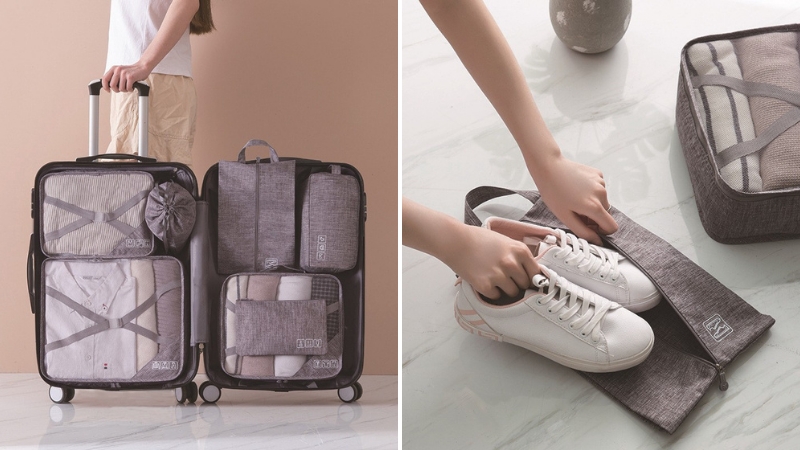 Speaking of keeping things in order, what better way to do that than to use organisers or packing cubes in your suitcase? One for underwear, another for clothes, one more for swimwear, and the works. You'll feel infinitely grateful for packing cubes when you'll need to rearrange your suitcase before flying home and then finally unpacking — because you can narrow down exactly where to find something!
Purchase this set of packing cubes for your suitcase on Shopee or Lazada.
11. A trendy yet convenient fanny pack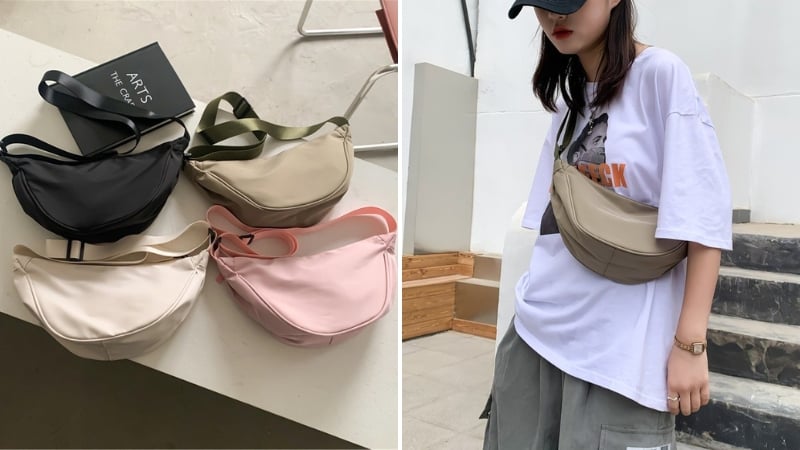 If there is anything trends have taught me, it's that some are actually here to stay. Fanny packs and belt bags are making a comeback with their laidback nature and undeniable convenience. That said, you can easily lug around essentials like your phone, wallet, passport, and film camera for taking travel snapshots. Moreover, you can pair it with any outfit as it is one of the most versatile travel bags out there! 
Get your own travel fanny pack here. 
12. A graphic travel tote bag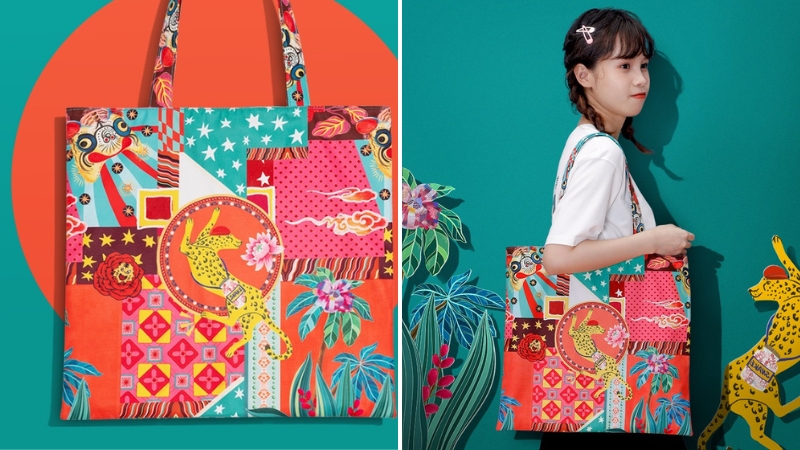 Carry your passion for travel on your shoulder with a graphic travel tote bag! Apart from being aesthetically pleasing and multifunctional, they're easily foldable and lightweight yet durable. This makes it one of the best travel bags for people constantly on the go. 
If you plan on shopping during your trips, it's a great substitute for paper and plastic bags. You can reuse it as many times as you want and carry it with you wherever your go. Basically, you can never go wrong with a tote bag! 
Shop this stylish graphic tote bag on Shopee or Lazada.

13. A gadget organiser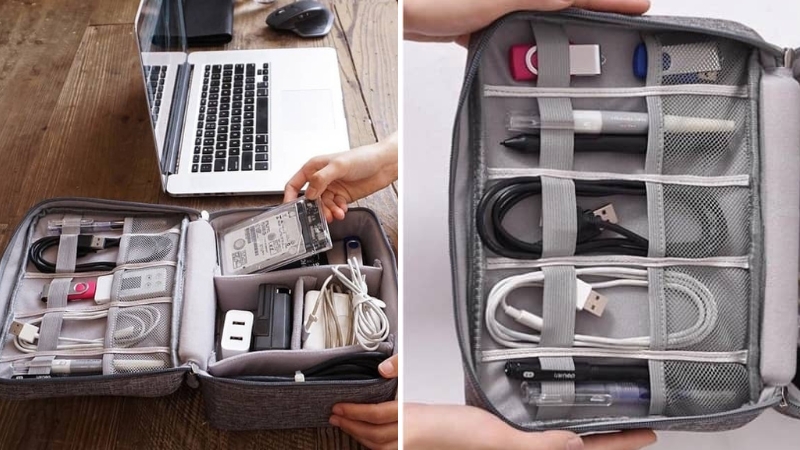 Modern times call for modern solutions. In this age of tech-savvy adventurers, passports and sunglasses aren't the only important travel essentials. Of course, you still want to keep in touch, take photos on your trip, and even vlog your experiences. Enter the tangled cable wires and cluttered gadget accessories. To avoid this, keep your electronics in order with a handy gadget organiser. These come with tons of compartments so you can store and secure them safely while you go about your adventures!

Get this organiser for your personal effects on Shopee or Lazada.

Also read: 15 Useful Organisers & Where to Buy Them at Affordable Prices 
14. A handy passport holder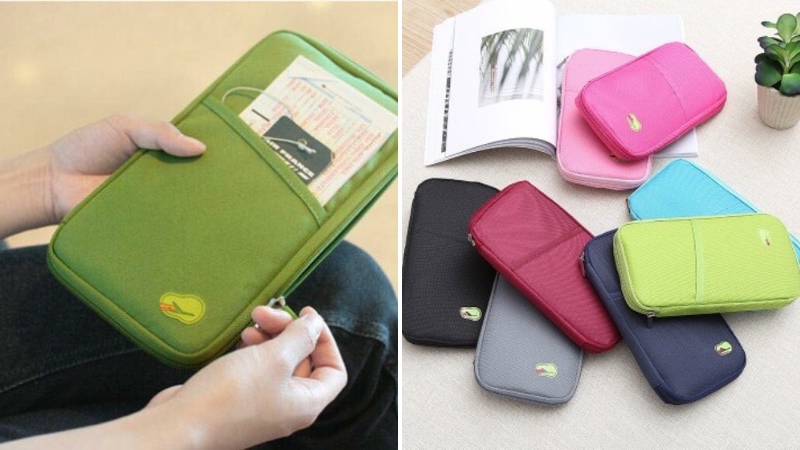 While this next item isn't exactly like most travel bags on this list, it's still worthy of your attention. For travellers who tend to misplace their smaller belongings, this two-in-one case comes in handy. It has slots for your cash, credit cards, passport, and mobile phone. Conveniently carry your important items in one go without having to search through your bags all the time!

Purchase this passport holder on Shopee or Lazada.
15. A travel jewellery organiser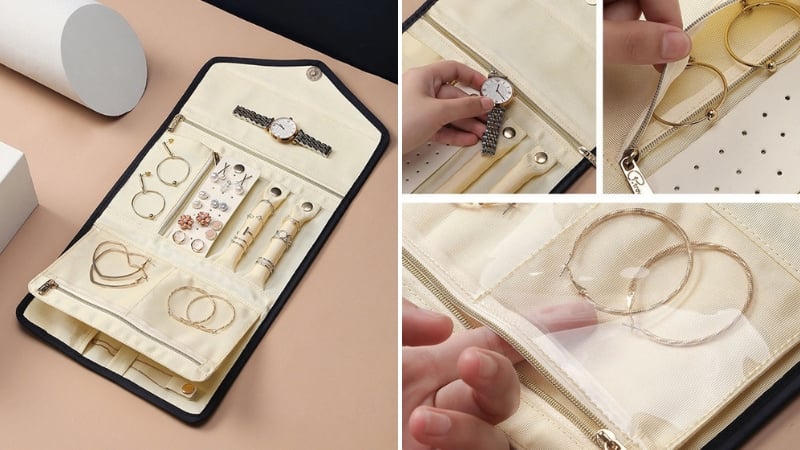 Travelling with expensive jewellery can be an absolute no-no for some people. But the key to accessorising while travelling is to keep it minimal and simple. If you can't do away with your favourite everyday staple accessories, then make sure they're kept safe in a travel jewellery case. 
This portable organiser keeps your necklaces from getting tangled, and has specific compartments for your rings, earrings, and watches. It's also made with high-quality fabric to make sure that your more delicate pieces don't get damaged. If you ask me, it's better than keeping them all jumbled up inside a zip lock bag!
Buy this multifunctional jewellery organiser on Shopee or Lazada.

Also read: Travel Light: Avoid Packing These 10 Items In Your Suitcase
That's about all the travel bags I believe every traveller will undoubtedly use in this lifetime. I know I've used most of them. Which of these travel bags is most useful to you?

---
This article contains affiliate links. When you make purchases through these links, we may earn a small commission at no additional cost to you.