Here's the thing about Valentine's Day. From the teddy bears and the heart-shaped chocolates to the may forever and walang forever themes in Filipino movies, it can sometimes feel as if all the lovestruck couples in the country are ambushing us. While we feel more than happy for those who have found love, some of us can't help but feel a little downcast this time of year, painfully aware of how single we are. 
Sure, we can always hole up in our rooms and blast All By Myself by Celine Dion, while spooning ice cream flavours named "He's Not Worth It" into our mouths. But here's another idea — why not travel? 
Not only is it a great way to get out of a heartbroken funk, but it's also the perfect way to escape from all the love birds gathering in every restaurant in the Philippines. Luckily, there are plenty of enjoyable ways to travel solo on Valentine's Day, and just as many reasons why it's the most fearless thing you can do!
Also read: Solo Travel: Here's What Filipino Travellers Love Most About It 
You can celebrate your independence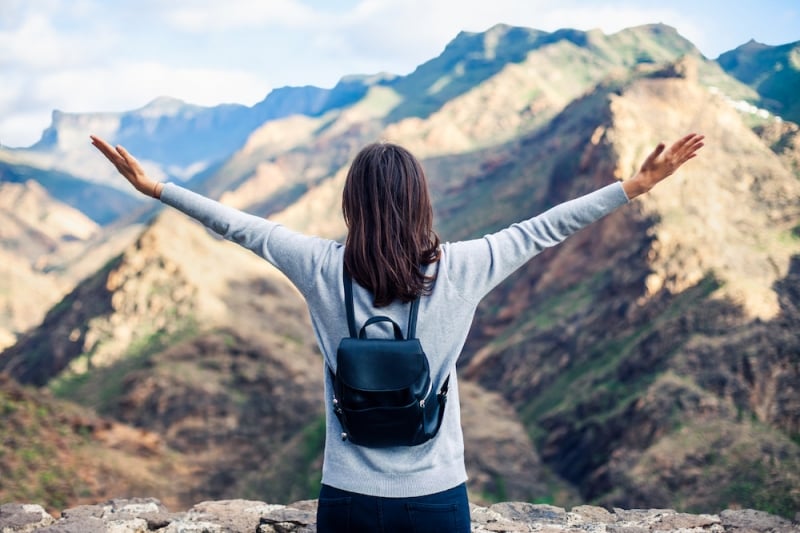 Few experiences are as empowering as travelling on your own. Not only will journeying solo boost your confidence, but it will also foster growth as you open yourself up to new experiences. Conversely, nothing can spoil a trip faster than being saddled with a travel buddy who isn't on the same page. 
This is why solo travel is the perfect thing to do on Valentine's Day. Just as there's something really cathartic about dancing and not caring who sees, there's a certain thrill in knowing that your next adventure begins and ends with you. You can take a page out of Elizabeth Gilbert's book and eat, pray, love your way through Bali, Indonesia, or take in the sun-soaked views of Malapascua Island. It doesn't have to be a highly planned excursion; it can even be as simple as going on a weekend getaway to Antipolo. Really, the possibilities are endless! 
You can put yourself first without feeling guilty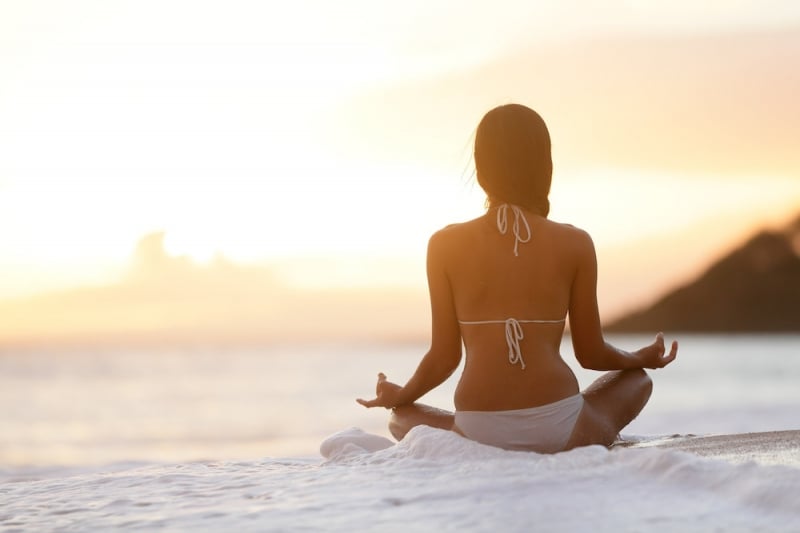 Solo travel is like taking yourself out on a date on Valentine's Day. Only this way, you don't need to ask anyone for permission or worry if the itinerary you made isn't going to live up to their expectations. Instead of compromising your needs for someone else, you can choose the kind of trip that feels right for you. 
From going on a wellness retreat in Jeju Island to seeking peace among the mighty ruins of Machu Picchu, you can follow the call of what makes you happy. You can relish in all the things you can do now that you don't have to answer to anyone. 
You can live fully in the moment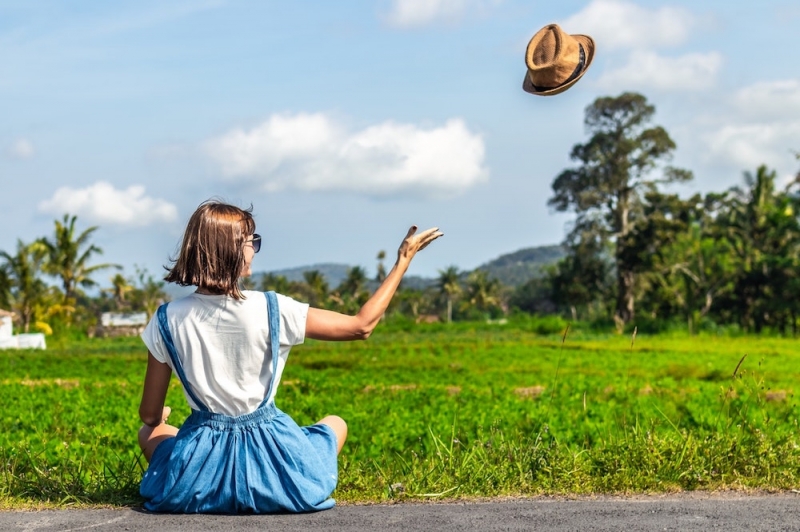 On the day of hearts, it can be tempting to check up on people you shouldn't check on. You know what we mean. Whether it's digging through photos of your ex online or "accidentally" calling them in the middle of the night, you've walked into a time loop of memories you swore you would never revisit again. Before you know it, it's 2am; you've fallen so far down the rabbit hole, sinking deeper into the what-ifs and hating yourself with every scroll, yet feeling too paralysed to stop. 
Yeah. We've been there. 
If this is a habit that continues to haunt you on Valentine's Day or is an unhealthy cycle that you can't seem to quit, you might want to consider a drastic change of scenery. Maybe what you need is a break in your routine. Even better, you can disengage from social media and throw your energy into someone more deserving of your attention and time: Yourself. 
Beyond the rose-coloured filters of Valentine's Day, solo travel can help you get out of your funk by encouraging you to live fully in the moment. Throw yourself into every experience without looking back! 
Also read: 8 Places in Southeast Asia to Heal a Broken Heart
You will have time to reconnect with yourself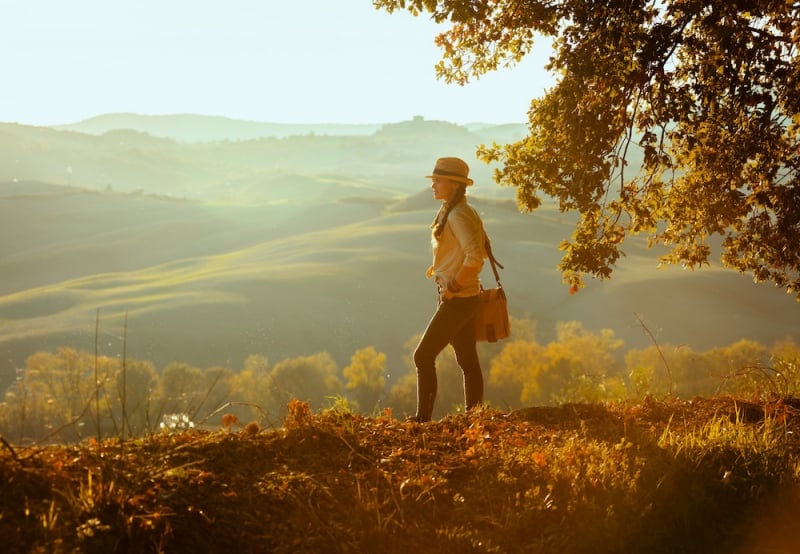 Admittedly, there's something really cathartic about curling up in bed and smothering yourself with a blanket as you binge-watch romcoms like That Thing Called Tadhana. But you know what's better than wondering where broken hearts go? Actually going to Sagada!
Besides helping you dwell in the present, travelling on your own is also a great way to get to know yourself better. Reflecting on your life, focusing on your well-being, and giving yourself time for self-reflection — these are some of the best aspects of solo travel. 
Travelling deepens your understanding of what you want in life; what you may want from other people. More importantly, it reminds you how far you've come and the personal milestones you've achieved. How you will go much farther.  
You will find comfort in new places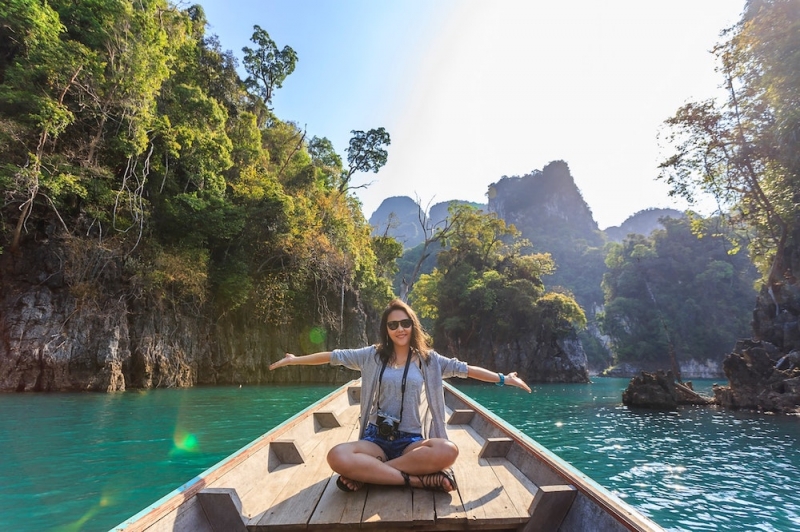 Something wonderful happens when you take up the challenge to travel solo on Valentine's Day. You realise that you can fall in love with places as well as people. When you set foot on a destination that grabs you, and you appreciate the beauty that it has to offer, you will see past the myth that says a happy ending can only be found in a person.
Even when you feel disillusioned, this earth has a way of stealing past your defenses and awakening that old sense of wonder. 
You will meet people on your own terms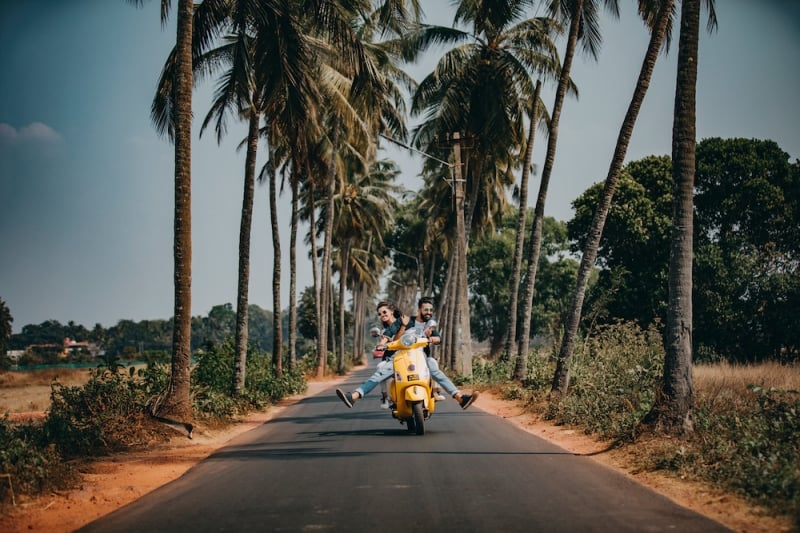 Another thing that makes solo travel so fulfilling is getting to meet people from different cultures. Unlike the couples back home, the solo traveller is free to spend Valentine's Day with whomever he or she chooses. Not to mention that there are fewer chances of running into old paramours or rehashing thoughts of what could have been. 
Having said that, it's true that honeymooners are difficult to avoid on vacation. But if this makes you feel lonesome, you can always join a food crawl or a walking tour in the city you're visiting. Make some new friends on your own terms — and who knows? You might discover that you have more in common than you think. 
Also read: Couples Who Fell in Love While Travelling 
You will grow to love who you are
Perhaps the most important takeaway from travelling solo is that you will learn to love yourself again. We say "again," because just like travelling, loving yourself is a lifelong habit that follows you all through the years and continues long after you've found someone special. 
That is to say, you don't have to travel solo on Valentine's Day — or any holiday, for that matter — to realise the bliss of setting forth on your own. If there's any lesson that solo travel imparts, it's that finding your footing is easier than it looks. 
Take the rise and fall of waves on the beach — nature's reminder that nothing is ever certain, and there are breaks and seasons in life that you can't force. Against the commercials and advice columns telling you otherwise, travelling helps you see that you can be happy just as you are. 
Also read: 2020 Bucket List for Pinoy Solo Travellers
Do you have any tips on solo travel on Valentine's Day? Or maybe some advice on how to conquer the Heart's Day blues? Let us know!